Last week or so has been very good for traders of Binance Coin (BNB). The price of the coin has nearly tripled from lows in December and the volumes have spiked. Introduction of DEX, Binance launchpad and the upcoming coin burn event in April are enough catalysts to keep the volatility going in BNB.
Another name which has returned from the dead is Stellar Lumens (XLM). The coin got hammered to 8 cents but has started to bounce back sharply after a series of positive announcements. Yesterday Coinbase Pro announced that they are going to open XLM for trading to their customers. The news saw the coin jump sharply and looks like it has debunked its downtrend.
As #AltSeason is back, lot of coins are bouncing and presenting opportunities for traders to make handsome profits. Delta Exchange, a fast growing crypto futures exchange, has been quick to jump on this opportunity and has launched XLM and BNB futures, which allow traders to use leverage on these coins. Futures contract available on Delta Exchange allow traders to go long or short in BNB and XLM with upto 20x Leverage.
Delta Exchange was launched last year and has quickly become a favourite amongst altcoin traders particularly those using leverage. The ability to go both long and short and thus profit from volatility in up-moves and in down-moves has definitely caught attention of crypto traders.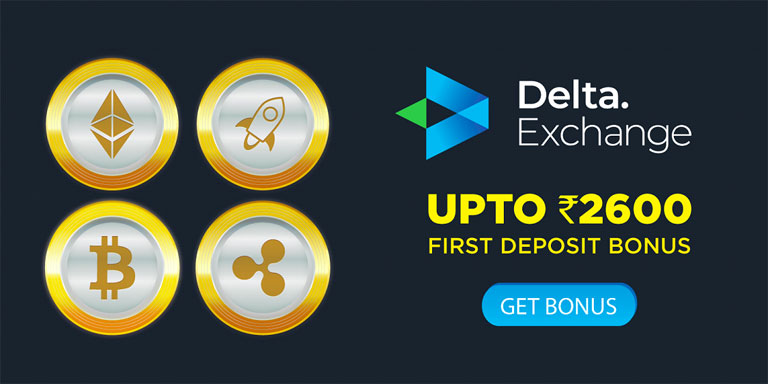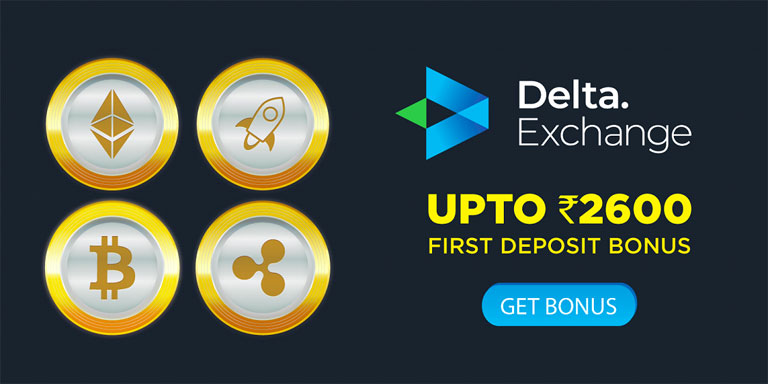 Attractive offers – 0.01 BTC Deposit Bonus
The company seems to be in a high growth mode and is offering various offers and referral bonuses to lure more customers. On sign-up traders get a deposit bonus of 0.01 BTC or roughly 40$ to trade on the platform. Details here.
Delta Exchange also has an impressive referral program wherein they offer 25% Referral Bonus to anyone who refers a customer to Delta Exchange. The person referred will also receive a 15% discount on trading fee for 6 months.
Click here to sign-up and get 15% discount on fee.
Only Exchange to offer 100x Leverage on Ether and 50x on Ripple
Besides BNB and XLM Delta Exchange also offers futures on top cryptos such as Bitcoin, Ether and Ripple. USD pairs are available for trading of BTC, ETH and XRP. The platform offers high leverage and one can trade Bitcoin and Ether with upto 100x Leverage. Futures on Ripple available on Delta Exchange offer upto 50x Leverage. Delta Exchange is the only platform to offer 100x Leverage on Ethereum.
People behind Delta Exchange
The people behind Delta Exchange come from impressive backgrounds. The founders are a mix of wall-street veterans, who have worked in top firms such as CitiBank and UBS, and successful technology entrepreneurs whose previous endeavours include companies such as TinyOwl and Hotstar.
The company also has number of Blockchain stalwarts associated with them. Stani Kulechov who is CEO of ETHLend, pioneer in crypto lending, and Prof. Bhagwan Chaudhary, who is an advisor to Stellar Lumen are also advisors to Delta Exchange.
Conclusion
Looks like altseason is back in full swing. Traders of altcoins are back in action but this time around they are using leveraged products to get maximum bang for the buck. If you trade in Altcoins and if you like trading with leverage you should definitely check out Delta Exchange!