In the past weeks, Bitcoin had a brutal bear market which brought its price down from its key level of $7,700 to as low as $3,800 before the bulls reclaimed the $5,000 territory in a temporary relief rally.
Bitcoin bulls regained strength as it rallied from its previous bottom of $3,800 to as high as $6,900 gaining 80% in the process and up 28% from the $5,500 region. This stint was brief as the bulls couldn't reclaim the $7,000 level, it experienced a strong rejection at $6,900 to plunge further to $5,700 on Friday. As of when writing Bitcoin is up at $6,196.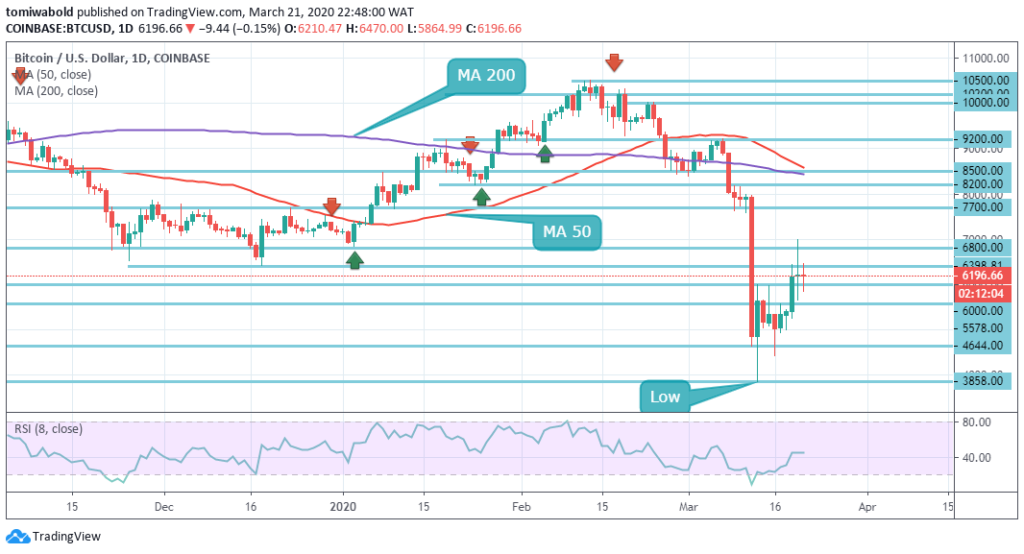 1) Historical Antecedent: Bump and Run Reversal
Based on historical events, On April 1, 2019, after BTC bearish downturn which saw more than 80% cut in its market price, something surprising happened: BTC had an explosive rally which shot it up by 25% within 24 hours, recording one of the biggest moves for the asset ever in its history.
Trader B.Biddles traced this hike to the formation of a BARR (bump and run reversal) bottom.
BARR is typified by first a downtrend that is marked by a major sell-off, second a bottoming pattern in which prices consolidate for the time of its earlier downtrend, third, a rally past the downtrend line formed first and lastly a pullback to the trend line before a climb that races past the previous bottom it hit.
Bitcoin price activity in the past weeks has a similitude with the BARR pattern, the only question is will history replicate itself?
2) BitMEX Funding Marks Positive for Bitcoin
Joe McCann, crypto analyst, and a Wall Street trader remarked that BitMEX's funding rate is acting as a propellant for BTC price squeeze up, giving the bulls steam.
3) Traditional Markets Come Into Play
Su Zhu, Three Arrows CEO sees the influence of the US dollar inflation path as seen in the recent activity of the bond market and the fact that most emerging markets are currently pricing insignificant risk of sovereign defaults as positivity for BTC price.
4) Scarcity, Stock to Flow Influences BTC Price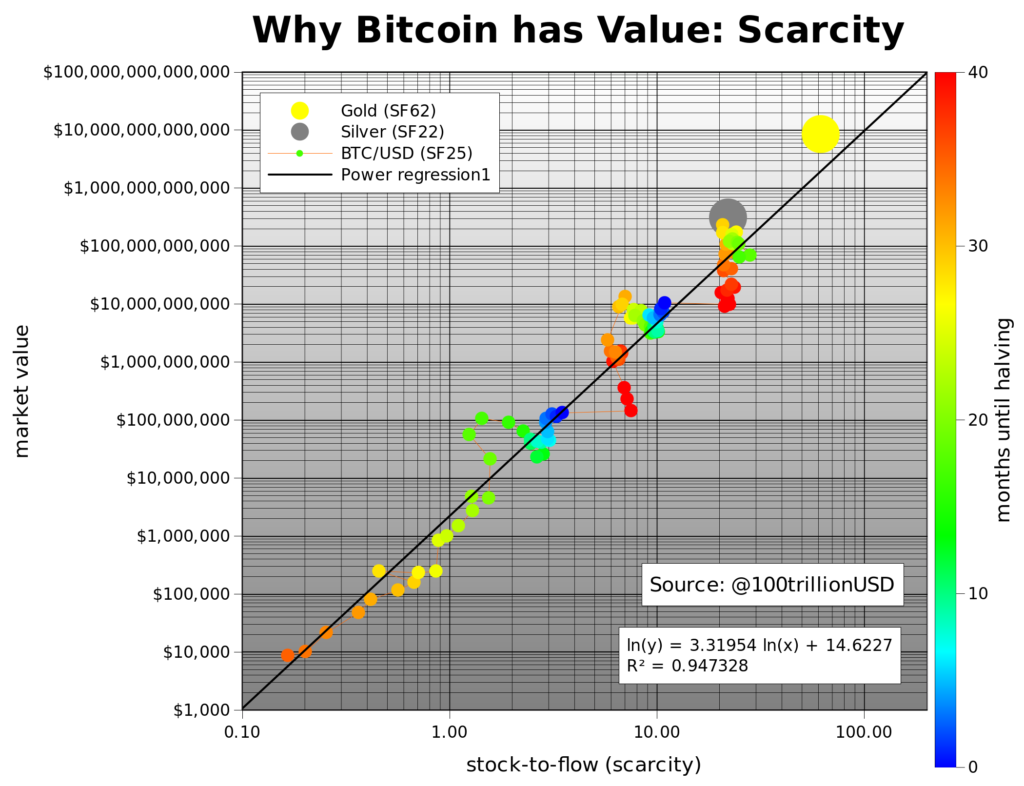 The inventor of stock to flow, model, PlanB in an article titled "Modeling Bitcoin's Value with Scarcity'' noted that BTC's market cap over time can be plotted on a logarithmic recession, which has an R squared of 95%, or almost perfect. Stock to Flow deflection is the ratio of BTC's price with the S2F model. When deflection is greater than 1, BTC is overvalued.
Its recent value of 0.73, makes it remarkably undervalued giving it more room to climb.
5) Bottoming Meets Capitulation
Most significant market bottoms have been indicated by a capitulation stint which could be seen in the health of crypto firms too. Adaptive capital closure has been seen as that of capitulation, giving analysts more grounds to believe BTC bottomed at $3,800.
The Classic Redistribution: BTC May Range Around $4k
TraderXO, a renowned twitter crypto analyst and trader on Twitter, opined that BTC's recent price activity may lead up to a further plunge in the short term in which the asset may mark fresh lows of $4,000.
Smart Contractor, using Elliot Wave analysis, sees BTC marking the 2018 low of $3,200 by end of March.
Vijay Ayyar of Luno foresees BTC near term price to range from $3,000 to $6,500 before a new rally. This he refers to as a healthy classic redistribution.
Image Credits: PlanB Twitter, Shutterstock