Apple Co-Founder Steve Wozniak Compares Ethereum to Apple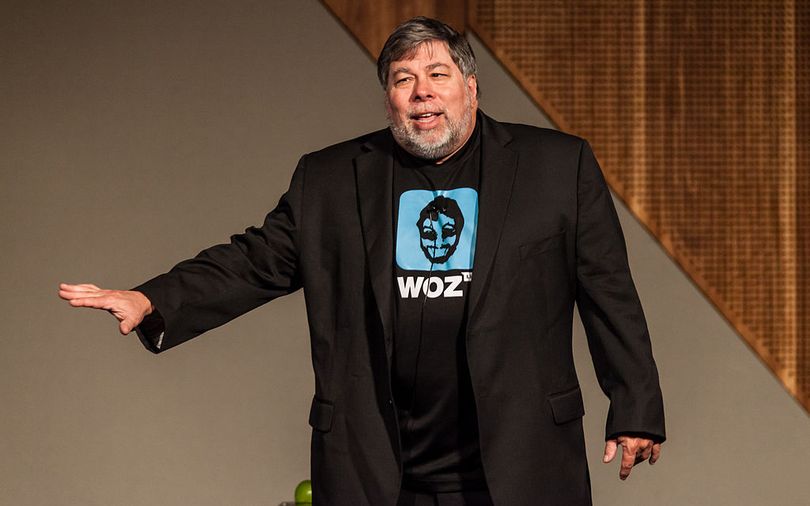 At the "WeAredevelopers" conference in Viennav, Apple Cofounder, Steve Wozniak acknowledged that "Ethereum interests me because it can do things and because it's a platform.",  Forbes reported May 18.
While the Apple co-founder sounds bullish about blockchain technology, at the Money20/20 Conference in Vegas in October 2017, Wozniak also expressed his interest in Bitcoin and cryptocurrencies. He alluded to the idea that Bitcoin may be better than gold or the US dollar.
 "Gold gets mined and mined and mined. Maybe there's a finite amount of gold in the world, but Bitcoin is even more mathematical and regulated, and nobody can change mathematics."
According to Forbes, Wozniak happened upon Bitcoin and Ethereum in its early days, although he divested from crypto in early 2018. Wozniak said he still owns one Bitcoin (BTC) and two Ethereum (ETH) to "experiment with paying for different things."
In his opening speech of the 2018 World Congress of WeAreDevelopers in Vienna, Austria, Wozniak made big statements and supported the idea of Blockchain. He mentioned the countless opportunities for blockchain technology for governments, businesses, and consumers. He noted that there are new and emerging applications that people hadn't initially imagined. Wozniak said,
"[Blockchain] is the next major IT revolution that is about to happen."
Read more: Apple Co-Founder Wozniak Believes Bitcoin and Blockchain Will Attain Their Potential By 10 Years
KryptoMoney.com publishes latest news and updates about Bitcoin, Blockchain Technology ,Cryptocurrencies and upcoming ICO's.