Australian Government Seeks Public Input On Cryptocurrency Taxes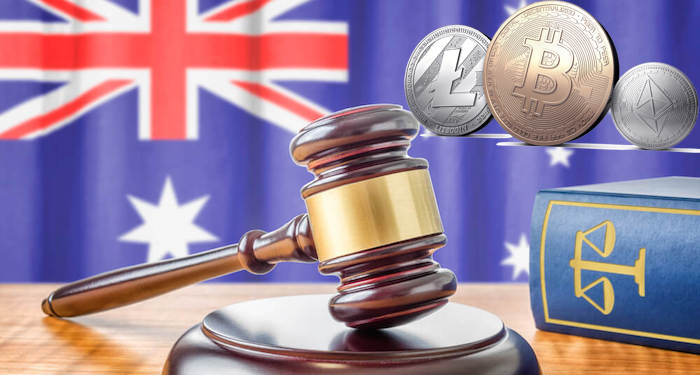 While most governments are a little unreceptive of the cryptocurrency users before imposing any kind of cryptocurrency tax and regulations, the Australia government is breaking the records by openly inviting reviews and recommendations regarding cryptocurrency tax guidelines.
The Australian Taxation Office (ATO), this week has confirmed an update of its cryptocurrency tax guidance after admitting to fielding a number of community queries 'about how to approach specific tax events.'
The Australian tax agency is aiming at enabling citizens to record all of their digital asset transactions and document the Australian dollar value amount at the time of each transaction. The ATO's "Seeking Input" letter details its recently defined descriptions "resulted in queries from the community about how to approach specific cryptocurrency tax events"
Also read : Australian Government Looks For Crypto User's Opinion On Crypto Tax Legislation
ATO said,
"The purpose of this consultation is to seek feedback on practical compliance issues arising from complying with taxation obligations in relation to cryptocurrency transactions. In particular, we are interested in any practical issues that may impact on taxpayers' abilities to calculate and substantial any capital gains and losses for capital gains tax (CGT) purposes,"
The ATO has also mandated record-keeping of the following details in any cryptocurrency tax and transaction which include:
Date of the crypto transaction
Value of the cryptocurrency in Australian dollars at the time of the transaction; and
The purpose of the transaction and the recipient's details, even if it is merely their cryptocurrency address.
Australian citizens who want to participate in giving public feedback can do so until April 20, 2018.
Those who wish to make comments can visit the ATO's consultation of substantiating cryptocurrency tax events webpage here.
KryptoMoney.com publishes latest news and updates about Bitcoin, Blockchain Technology ,Cryptocurrencies and upcoming ICO's.