Chinese Internet Search Giant Baidu Launches Blockchain-Based Image Rights Protection Platform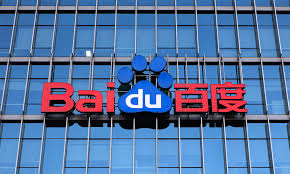 On April 11th, Wednesday, Chinese internet search giant Baidu launched a blockchain-based stock photo service in bid to protect image intellectual property in China.
The service, called Totem, went online Wednesday and uses a blockchain to timestamp submissions of each original photograph from a user with a real-name identity and store data associated with the images on a distributed network.
The construction of unique image tags will be using the company's existing artificial intelligence capacities, including image analysis and semantic understanding, with the underlying Block chain system allowing circulating images to be traced, reproduced, and monitored in order to substantiate or refute allegations of copyright infringement.
Currently, according to the new site, several traditional stock photo services have also moved onto the platform, including notable services such as Visual China Group, a local partner of the stock photo giant Getty Images.
It still remains unclear whether the platform is being built on a public block chain or a private one. However, it definitely counts as another effort by Baidu, often considered the "Chinese Google," in its push for blockchain adoption.
It similarly uses a digital ledger to establish rights ownership, and also offers a KODAKCoin token for the online photo community to pay for and receive dividends on their image licenses.
KODAK previously was in the headlines in recent months by claiming it would issue its own cryptocurrency over a blockchain that would underpin the unique property rights of photograph ownership.
KryptoMoney.com publishes latest news and updates about Bitcoin, Blockchain Technology ,Cryptocurrencies and upcoming ICO's.