Litecoin, world's first altcoin is also an open-sourced Peer-to-Peer digital currency just like Bitcoin. Litecoin has always managed to remain in the list of To five cryptocurrencies. Litecoin is often referred as Bitcoin's younger brother because of similar characteristics which we have discussed below along with a "List of Best Litecoin Wallets."
But before I jump to list of best Litecoin wallets, let me give a quick explanation to "What is Litecoin"
What is Litecoin?
Litecoin (LTC) was developed by Charlie Lee in October 2011. Lee was a former Director of Engineering at Coinbase Just like its elder brother Bitcoin, Litecoin allows people to send funds digitally using the Blockchain technology. Litecoin is peer-to-peer and decentralized, meaning that it is not controlled by any single entity or government. If Bitcoin is Gold, Litecoin is Silver.
The payment system does not handle physical currencies, like the dollar or the euro; instead, it uses its own unit of account, which is called Litecoin (LTC).
If you already know Bitcoin, Litecoin is very similar to it with the  following two main differences:
Litecoin has faster confirmation time with block generation time of 2.5 minutes instead of 10 Minutes, as in case of Bitcoin, and
Litecoin uses a different hashing algorithm i.e SCRYPT instead of SHA-256.
In case you want to learn about mining of Litecoins, read this article : How To Mine Litecoin?- The Ultimate Guide To Litecoin Mining.
List of Best Litecoin Wallets
As we all know cryptocurrencies including Litecoin are getting valuable day by day and thus we should take all necessary steps to safely store our crypto assets. Various options of cryptocurrency wallets are available but not all of them are secure. Here are some of the characteristics that should be checked before choosing any cryptocurrency wallets to store your cryptocurrencies:
The Cryptocurrency Wallet should allow it's users to control the private keys,
The Cryptocurrency Wallet should provide a backup and restore feature,
The Cryptocurrency Wallet should be easy to use and navigate,
The Cryptocurrency Wallet should be compatible across different operating systems and devices,
The Cryptocurrency Wallet should have an active development community.
Do check out the reviews of the cryptocurrency wallet in which you are willing to store your cryptocurrencies.
In case you want to learn more about cryptocurrency wallets, private keys and public keys, I suggest you to read this article – "HOW TO PROTECT YOUR CRYPTOCURRENCIES"
Different Types of Cryptocurrency Wallets
There are different types of Cryptocurrency wallets in which you can store your cryptocurrencies including Litecoins, such as :
Desktop Wallets,
Mobile Wallets,
Web Wallets,
Paper Wallets,
And Cold Storage Physical Hardware Wallets.
Considering this, I have listed out the best Litecoin wallets of above mentioned different types:
Litecoin Desktop Wallets
A Desktop wallet is simply a software that you need to download on you desktop. After configuration, you can store your cryptocurrencies in the desktop wallet. Following are some of the best desktop Litecoin wallets:
Litecoin Core Wallet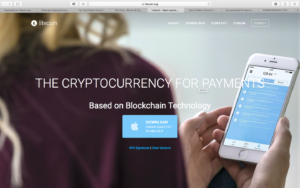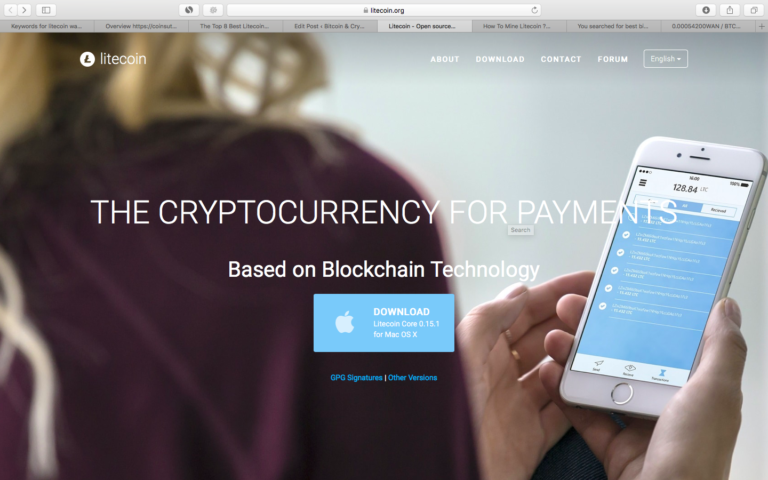 Litecoin core is the official wallet for Litecoin as made available on their website and is a free to use desktop wallet. The Litecoin Core desktop wallet is compatible with:
Litecoin core do provides the access to your private keys.However it requires considerable time to sync the core wallets with the entire blockchain module for functioning seamlessly.
Jaxx Wallet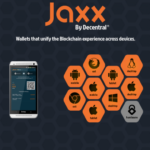 Jaxx, one the most popular cryptocurrency wallets with HD blockchain interface supports around 13 different cryptocurrencies including Litecoin. Jaxx wallet is available on desktop as well as mobile.
Jaxx allows users to make use of the 12 word backup seed key for restoring their funds. Users can benefit from its easy to use interface which provides control over private keys for exporting or importing the same whenever required.
Jaxx also has an in-built ShapeShift cryptocurrency exchange. Jaxx wallets is compatible with Chrome and Firefox extensions, iOS mobile and tablets and desktop versions of Linux and Mac.
Exodus Wallet
Exodus is an extremely popular desktop wallet which supports the storage various cryptocurrencies like Bitcoin, Litecoin, Ethereum. Dash, Doge, etc.
Exodus wallets si beautifully designed with highly interactive user interface by lead developers Daniel Castagnoli and JP Richardson
The Exodus wallet is compatible with:
Exodus wallet also has an in-built cryptocurrency exchange powered by ShapeShift. The wallet also provides the backup and restoring facility using the 12-word recovery phase.
Electrum Wallet


This lightweight wallet can be the perfect companion of those who do not wish to carry around the bulky Litecoin Core wallet. This desktop wallet does not make it necessary to wait for synchronization or downloading the entire blockchain. Its deterministic nature makes it easy for the users to access the 12-word security seed key. The address "freezing" feature stands out as an USP of this SegWit enabled wallet. Freezing means can no longer send funds from that address.
The six year old Litecoin initially had a slow growth. But in the aftermath of SegWit activation and return of Charlie Lee as a full-time developer, this dynamic crypto has been showcasing tremendous potential paired with its rhetoric price rally. With maturing technology, more wallet options are expected to take shape for benefitting every type of user in upcoming days.
Electrum wallets is compatible with:
Mobile Litecoin Wallets
JAXX Wallet
As mentioned above as well, JAXX is a desktop as well as a mobile wallets. Jaxx mobile wallet is available both on Android and IOS.
Loaf Wallet
This Litecoin mobile wallets was developed by the creator of LTC, Charlie Lee. Loaf Wallet is an open-sourced HD wallet which can be of great help in restoring funds by utilising its 12-word backup seed key. The Loaf wallet allows users to purchase and store Litecoins from Coinbase.
Loaf Wallet is available both on Android and IOS.
Paper Wallet
Liteaddress – Litecoin Paper Wallet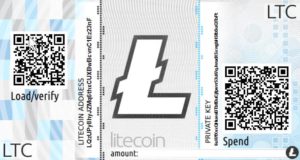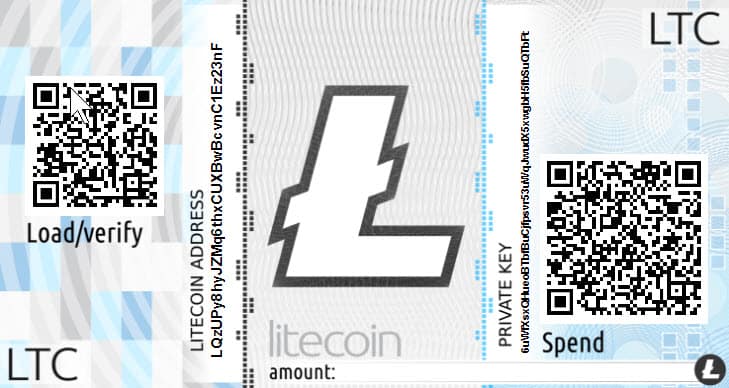 Users can make use of this paper wallet to create their exclusive pair of public/private keys by visiting the website Liteaddress.org. The keys generated can be maintained in paper in an offline environment courtesy the Liteaddress wallet. This secure and cheaper alternative to hardware wallets can be quite tricky to operate if you are not aware of its operations.
Hardware Wallets
Trezor Wallet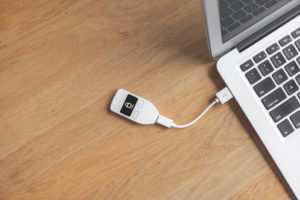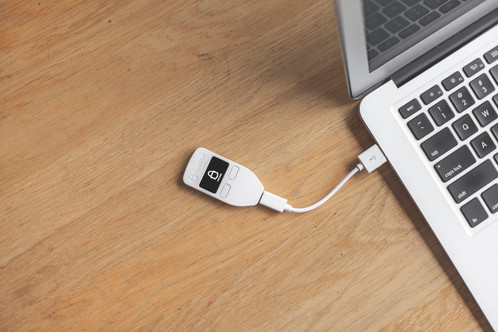 Trezor is one of the oldest cryptocurrency hardware wallet.The company behind TREZOR, Satoshi Labs, was the first to bring to market a bitcoin hardware wallet. They also created Slush Pool and CoinMap.org, and as such they are well trusted and respected. The TREZOR Hardware wallet offers the greatest third party integrations, and it has been a trusted and solid product since 2014.  Apart from Litecoin, the Trezor Hardware Wallets supports the storage of many other cryptocurrencies as well such as:
BTC – Bitcoin
ETH/ETC – Ethereum/Ethereum Classic
ZEC – Zcash
DASH – Dash, and many more.
Users can make use of its 24-word recovery seed for maintaining the security of their funds under an offline setup while the OLED screen can be used for viewing the randomly generated nine digit pin code. This highly portable design costing around $99 is similar to the Ledger Nano S and comes in the three colour options of grey, black and white.
Ledger Nano S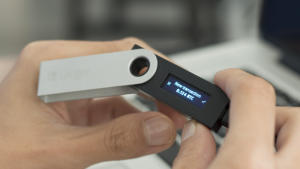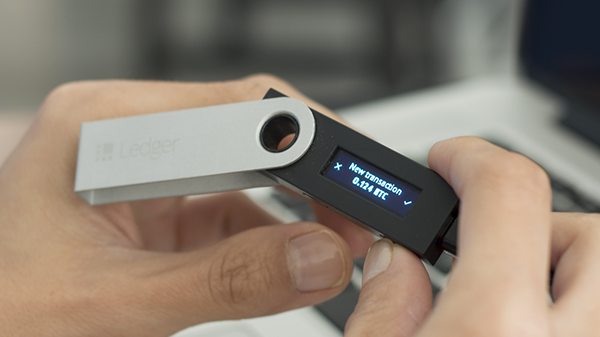 Ledger Nano S is a cryptocurrency hardware wallet that comes in the shape of a USB Pendrive/ flasdrive. It's stylish designs along with extreme safety features makes it a perfect cryptocurrency hardware wallet to safely store and transact your cryptocurrencies. Ledger Nano S is compatible with any modern-day computer.
This robustly designed wallet riding high on security helps users in controlling their private keys in an offline environment. Its pin code features, backup seed key and inbuilt OLED screen can be used for restoring the funds on occurrence of any eventful incident surrounding the hardware device. As compared to TREZOR, the Ledger NANO S supports the storage of a large list of cryptocurrencies.
If you are confused between Trezor And Ledger Nano S, read this article to clear out your confusions: "TREZOR Vs LEDGER NANO S- Which is the best Cryptocurrency Hardware Wallet"
Conclusion
Be careful while selecting your Litecoin Wallet to store your Litecoins safely. Each kind of wallet has it's own use like Paper wallets are means to store cryptocurrencies and forget it whereas mobile wallets are meant for those who want to transact their cryptocurrencies on the go. So do your own research before selecting your desired Litecoin wallet.
In case if you find this article useful we have some more similar articles. Check it out:
KryptoMoney.com publishes latest news and updates about Bitcoin, Blockchain Technology ,Cryptocurrencies and upcoming ICO's.