Binance CEO Compares Bitcoin Price Downfall to Previous Price Patterns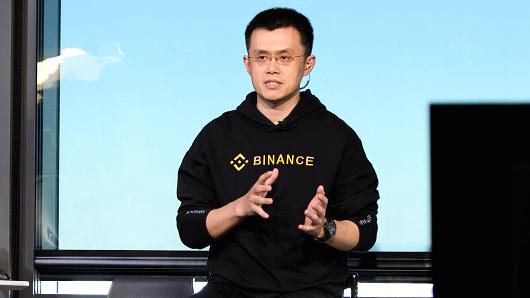 The cryptocurrency market has recently turned extremely bearish with prices breaking to fresh new low levels and has more than halved from the year's highest point.
Also, the recent hack of cryptocurrency exchange Coinrail, has led to some panic selling by traders. Currently, Bitcoin is trading around the $6800 level, which is one of the major support levels.
Despite this huge drop in bitcoin price, CEO of largest cryptocurrency exchange feels that the this is just a minor blip when looking at the longer picture of the cryptocurrency sector and is nothing abnormal in the recent correction of bitcoin price.
The CEO of Binance, Changpeng "CZ" Zhao compared the current movement of the Bitcoin market to that of 2014's with his recent tweet. He provided a side-by-side analysis of these time frames.
The tweet in question said:
"Many people seems to think Bitcoin price was flat before this year, as they appear to be on the graph. To the old timers, it's the same pattern every year. Just the units on the left is different."
Relatedly, he also said:
"Another good VC friend of mine just said "my industry is completely disrupted, money is no longer the bargaining chip, we are moving into crypto." I said what I always say, "welcome"."
The graphs are from the years 2012 to 2015, demonstrating the same pattern seen after the crash yesterday. This would imply the existence of a pattern in the hike of the bitcoin price, and that the coin may yet recover from the wounds to its market cap.
He added that there had not been a flat Bitcoin price since its founding almost 10 years ago. He added that it was normal in all financial markets. He added that the markets were all subject to volatility. The CEO added that the Bitcoin was no exception even if things had remained the same since May 2011.
The highs and lows have continued to occur almost every week. This was what made the crypto markets so appealing. The CEO even shared a graph on Twitter, which showed that things had been volatile for a while now in the world of Bitcoin. Thus, it was not a sign that Bitcoin was going to crash.
For those that seek to make short-term profits via the Bitcoin, things may not seem too good right now. However, long-term investors seeking to make profits over time could still profit. A small setback is not a good enough reason to dump the Bitcoin.
KryptoMoney.com publishes latest news and updates about Bitcoin, Blockchain Technology ,Cryptocurrencies and upcoming ICO's.