Binance DEX, the decentralized exchange (DEX) developed by major cryptocurrency exchange Binance plans to block users access hailing from 29 countries.
The potential users will receive a message informing about the restriction when they access the platform from one of the regions. The said message states:
"It seems you are accessing www.binance.org from an IP address belonging to one of the following countries:

USA, Albania, Belarus, Bosnia, Burma, Central African Republic, Democratic Republic of Congo, Democratic People's Republic of Korea, Cote D'Ivoire, the Crimea region of Ukraine, Croatia, Cuba, Herzegovina, Iran, Iraq, Kosovo, Lebanon, Liberia, Libya, Macedonia, Moldova, Serbia, Somalia, Sudan, South Sudan, Syria, Venezuela, Yemen, or Zimbabwe."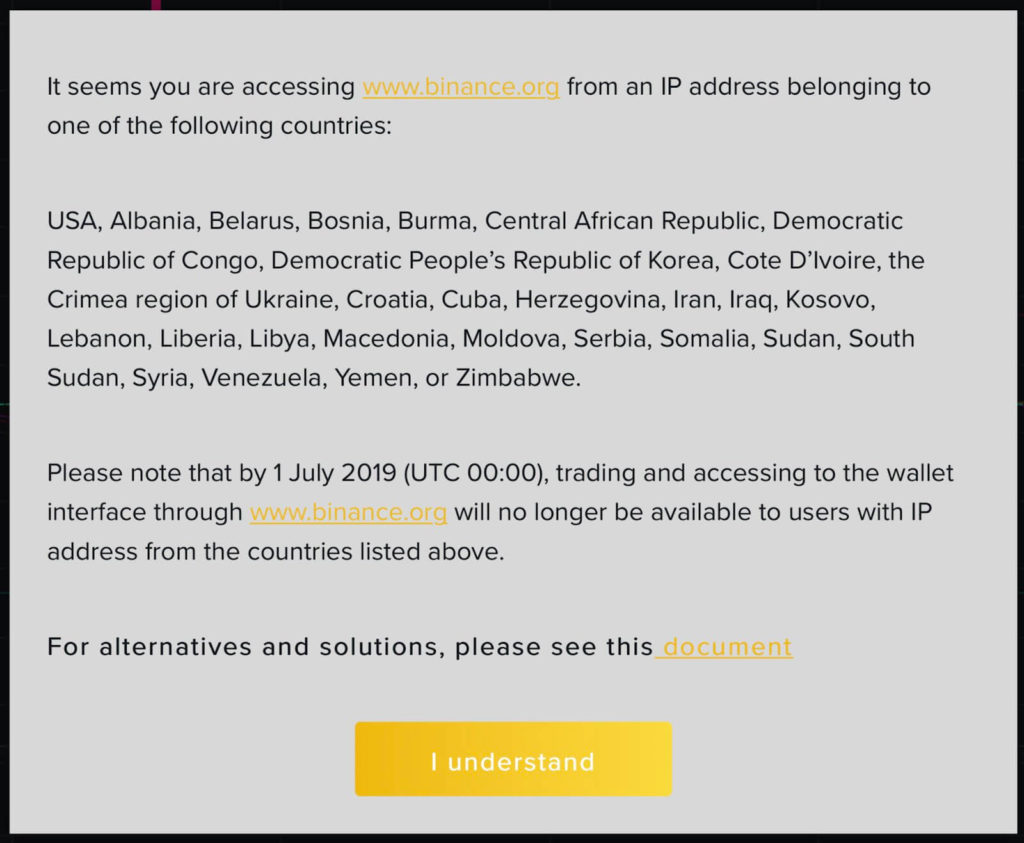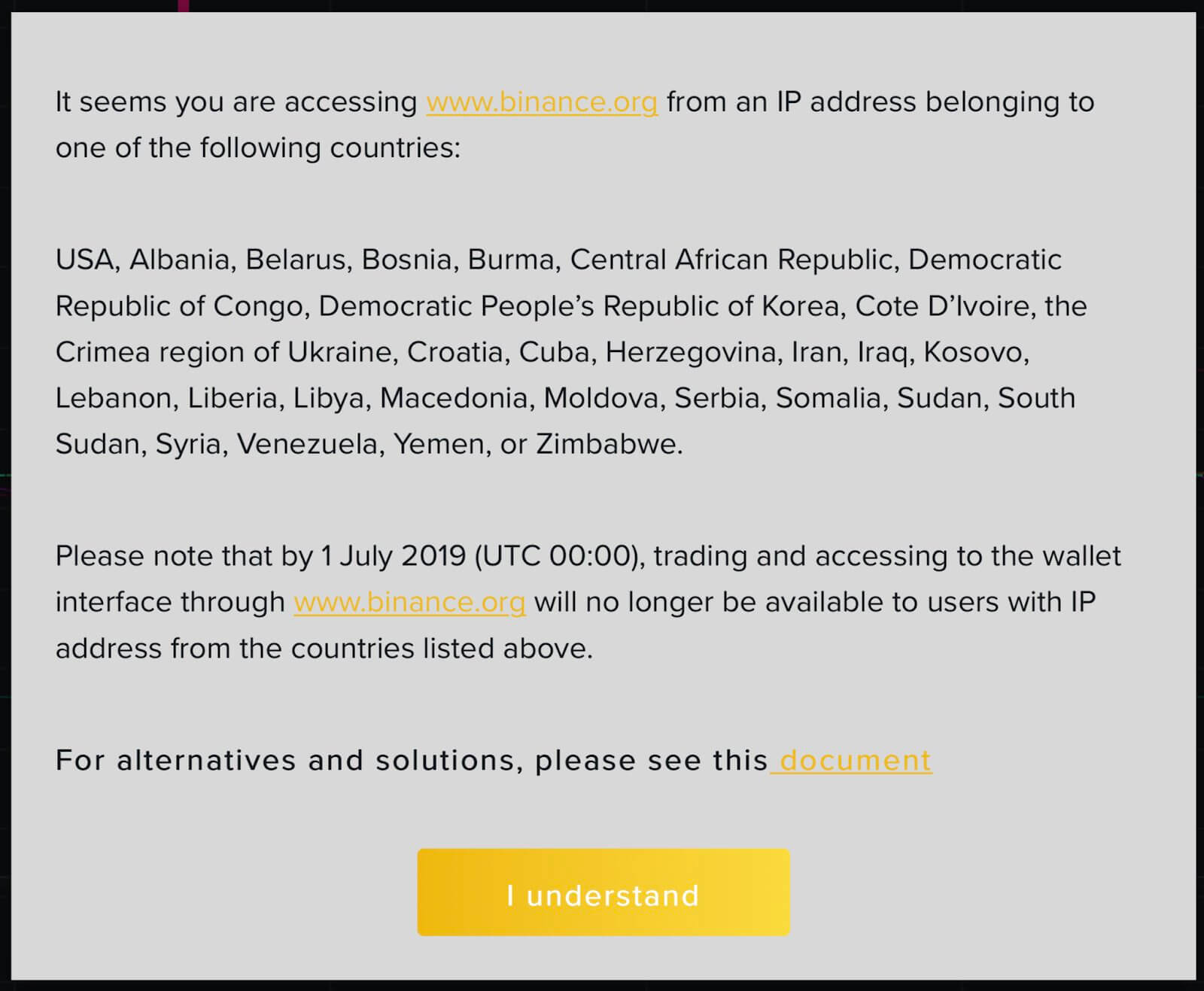 Source: binance.org
The pop-up further warns the users that trading and accessing the wallet interface through the website will also be blocked for them. Lastly, the message links a list of wallets supporting the Binance Chain (BNB) mainnet, as alternatives for holding and managing the assets.
The said message is raising concern from many members of the crypto community as it indicates that the DEX is in fact not decentralized. Well-Known crypto enthusiasts on Twitter, Whale Panda, commented:
"Reminder that it was never a DEX so stop calling it a DEX. It's just a word they used to pump $BNB, it was never meant to be decentralized."
A Steemit post dedicated to the topic links a list of suggested crypto asset trading platforms that do not require users to go through Know Your Customer procedures. Binance launched its decentralized trading platform in the second half of April, reportedly earlier than planned.
A study from crypto news outlet released on May 31, The Block stated that the United States and Japan are the top sources of traffic for cryptocurrency exchanges globally. As per the study, the U.S. tops the charts by contributing to 24.5% of the total traffic directed to crypto exchanges. The second position is scored by Japan with 10%o f the total traffic, South Korea and Indonesia contributes about 6.5% and 4.5% respectively.
Read more:Eos Developer Block.one Introduces Voice, Blockchain-Based Social Media Platform
Image Source – Pixabay.com