Tom Lee of Fundstrat Global Advisors LLC recently revealed that Bitcoin price will reach its all-time high within July. The last time Bitcoin brought along investor happiness by reaching phenomenal heights was in mid-December when Bitcoin price was at $19,511. Since then, the number one cryptocurrency plummeted down by 70%. It reached a heart-breaking figure around $6200 on 6th Of February 2018 but   since then Bitcoin price has showcased much recovery and stability. Presently Bitcoin is lingering around the $10,000 mark. Lee feels that the growth trajectory of Bitcoin is following a specific pattern since Bitcoin bottoms are "V-shaped."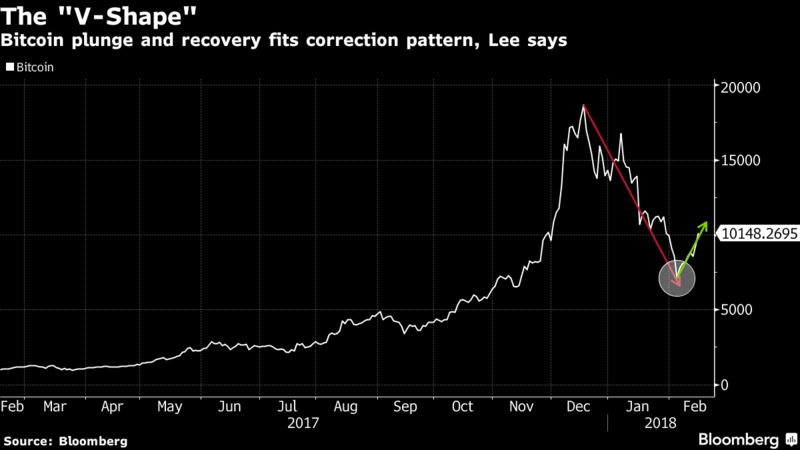 Lee conducted an analysis of 22 market corrections where the Bitcoin price fluctuated by 20% or more since 2010. Based on his research, Lee revealed that a bull market shall require 1.7 times its decline duration for a complete recovery. Given the fact that the latest price plunge lasted for around 50 days, it shall take 85 days for Bitcoin to properly get back on track.
Lee feels that crypto investors are still hopeful about the cryptocurrency market striking gold once again. He wrote that:
"This recent 70% decline is severe. We can see a case for Bitcoin's resilience here given the sharpness of the recent decline."
Also Read: Bitcoin Price Will Hit $320,000 Says Winklevoss Twins
KryptoMoney.com publishes latest news and updates about Bitcoin, Blockchain Technology , Cryptocurrencies and upcoming ICO's.
Subscribe to our newsletters and join our Telegram Channel to stay updated.
Tarunima Ghosh Laha is a Finance Post Grad from St. Xaviers who believes Finance is more than just Balance Sheets and Ledger creation. This filmy bookworm who believes she was a sloth in past life also nourishes a penchant of owning a private zoo someday. Equipped with a laptop and online Lexicon she is all set to give finance a glamorous makeover in the form of exciting writeups with bang on info and flashy new words.