In this Bitcoin Cash price outlook, the bulls are still in control in the short and medium-term. However, buying at pullbacks may be given consideration.
Bitcoin Cash Price Outlook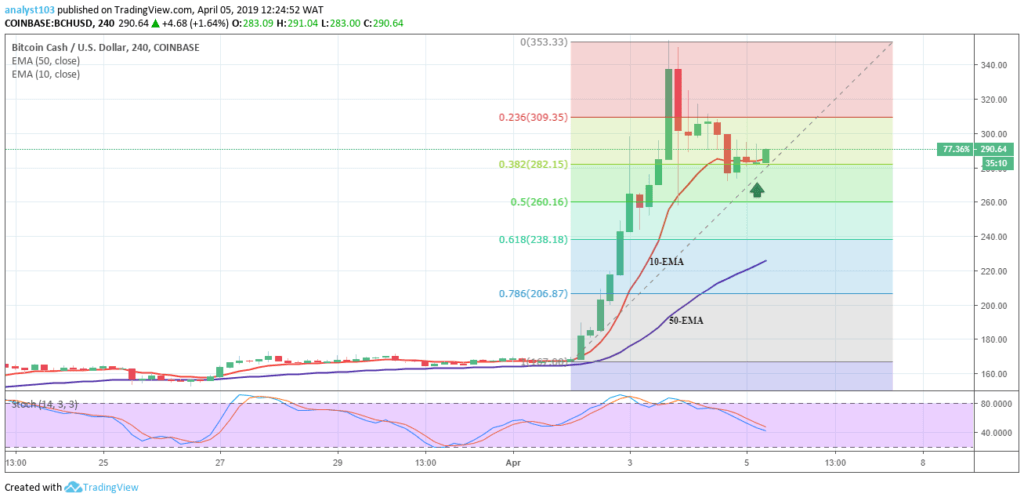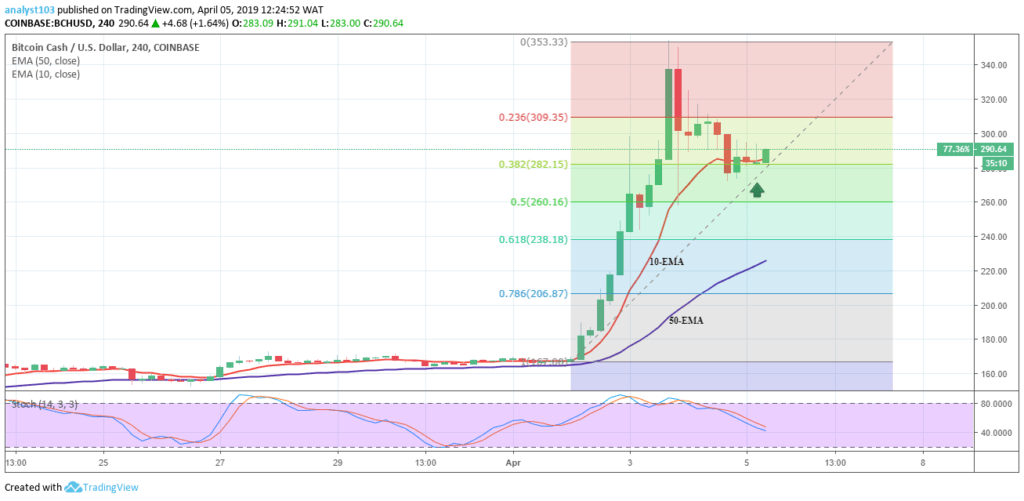 The price of Bitcoin Cash (BCH) is bullish in the medium-term outlook. The bears' correction to the bullish impulsive move was exhausted at $272 demand area. This was indicated by wicks in the candles couple with the fact that it was at the 38.2 Fibonacci (fib) area, a trend continuation zone.
In a gradual process, the bulls return with an initial push of price to $296 in the supply area before the close of yesterday's trading session. The formation of a gravestone Doji after the 4-hour opening candle on April 5 at $282 confirms the/ bullish continuation.
In the meantime, the BCHUSD pair is up at $296 in the supply area. A retest at $164 may occur as the momentum to the upside increases and more candles opened and closed above the two Exponential Moving Averages (EMAs) that are separated, which indicates strength in trend.
BCHUSD Short-term Price Outlook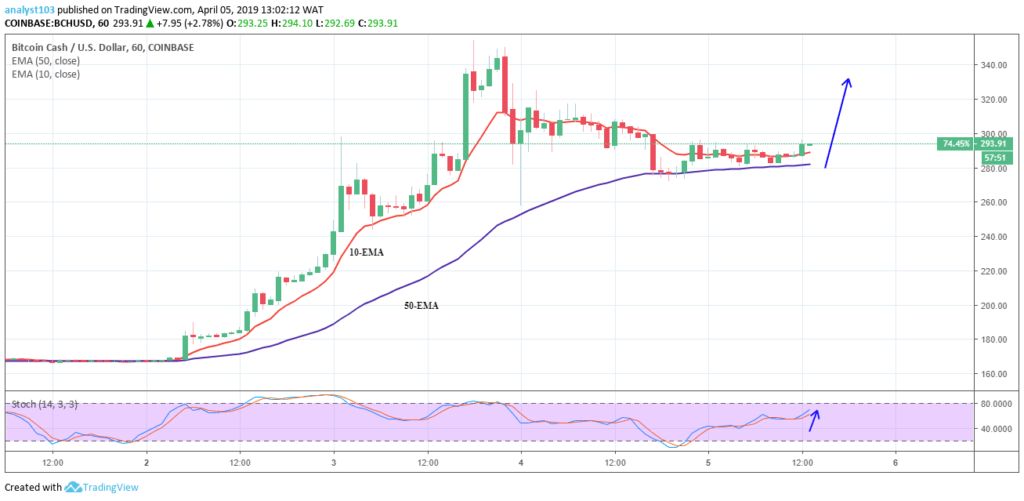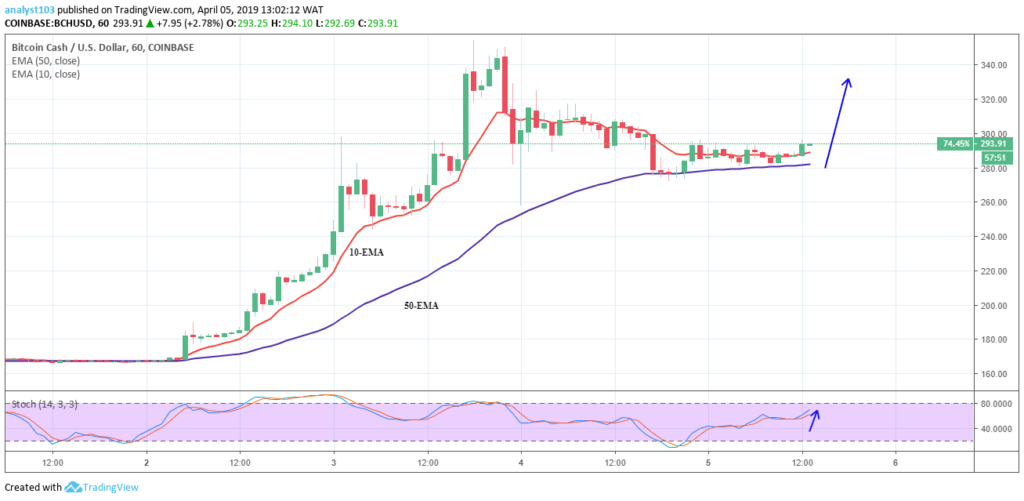 The BCHUSD pair is in an upward trend in its short-term outlook. The downward price movement rejection occurred at $272 in the demand zone. The formation of the spinning top followed by a Doji is an indication that the bulls have gradually returned. The two EMAs are acting as strong support for the bullish continuation.
Meanwhile, Bitcoin Cash is up at $296 in the supply area. With the stochastic oscillator signal pointing up and the price is above the two EMAs, the BCHUSD pair may retest $165 in the supply area as the bullish pressure becomes intense in the short-term.
Supply zones: $300, $400, $500
Demand zones: $100, $50, $30
Disclaimer
Arathur Stephen is not registered as an investment adviser with any federal or state regulatory agency. The Information above should not be construed as investment or trading advice and is not meant to be a solicitation or recommendation to buy, sell, or hold any cryptocurrencies. The information is solely provided for informational and educational purposes. Always seek the advice of a duly licensed professional before you make any investment.