In this Bitcoin Cash price outlook, the BCHUSD pair is in consolidation while is in the uptrend in the short-term. BCH traders may consider buying in key areas.
Bitcoin Cash Price Outlook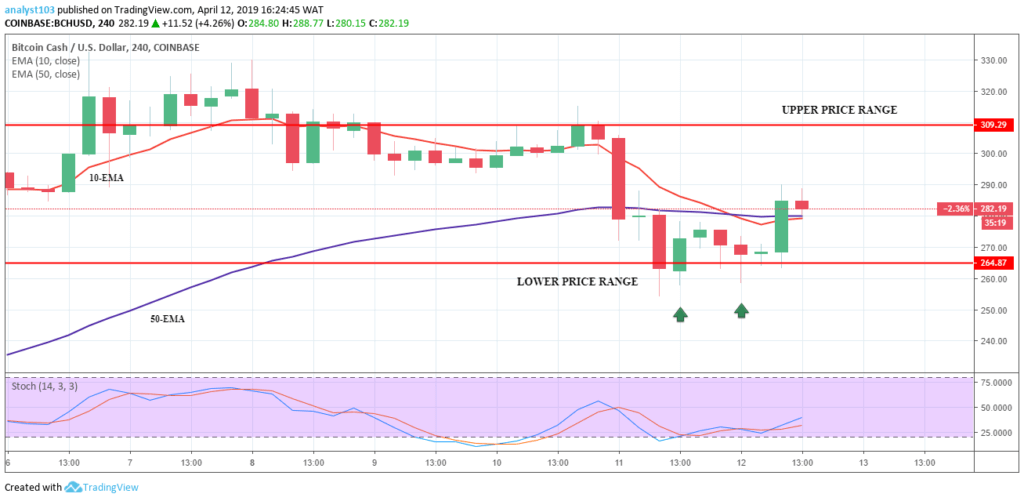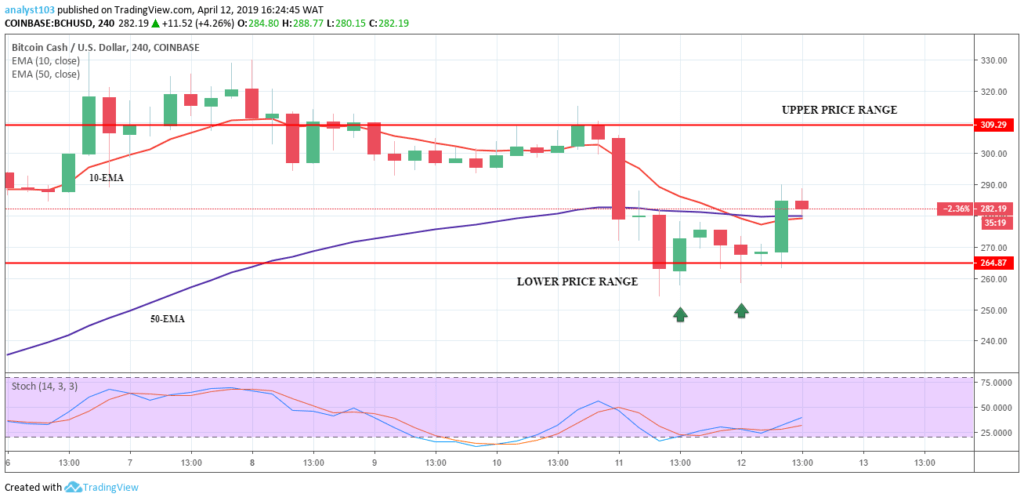 Bitcoin Cash (BCH) medium-term outlook continues in a range-bound movement. On April 10, strong bearish pressure on BCH price from the supply area of $315 was exhausted on the following day at the $254 demand area. Gradually, the bulls gained momentum on April 11 and returned to the close of the candle within the range and with the formation of a pinbar as the market opens today at the supply area of $270.
Thereafter, the price of BCH climbed to $290 within the range as the 2 Exponential Moving Averages (EMAs) were broken due to the upward momentum as confirmed by the Stochastic Oscillator signal pointing up at 39%. The upper supply area is $309 while the lower demand area of the range is $264. Traders need to be patient for a price breakout at the upper range or a price breakdown at the lower range before taking a position.
BCHUSD Short-term Price Outlook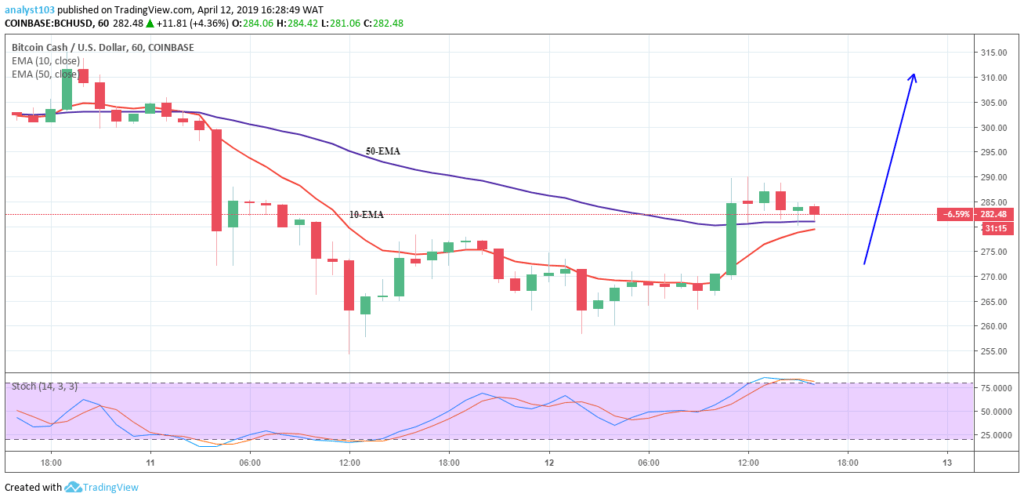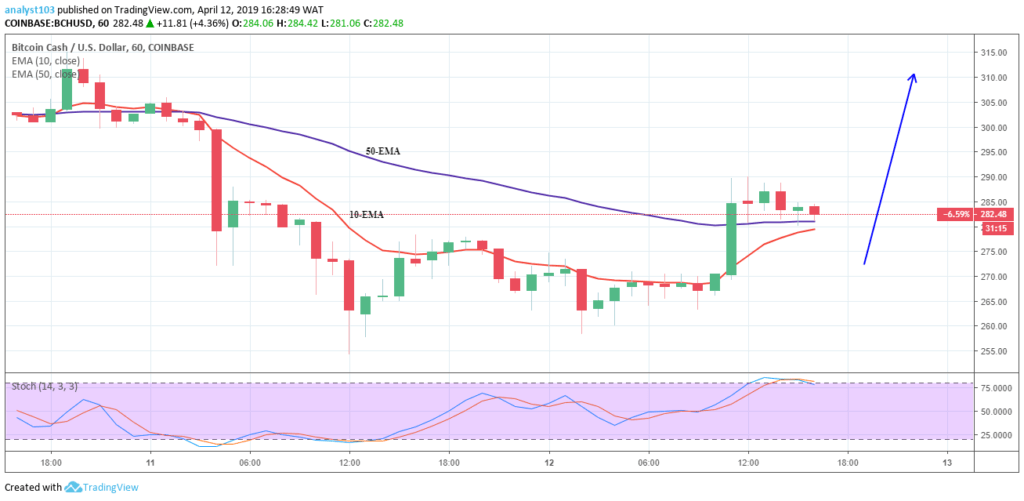 As the chart shows, the BCHUSD pair is in an uptrend in its short-term outlook. Today's brief drop in BCH price to $258 in the demand area formed a double bottom pattern. Later on, BCH price rose to $289 after it has broken the 2 EMAs with a large bullish candle.
While the bears are still in charge, as the price fell to $280 in the demand area, this is a correction to the impulsive as it confirms the bullish momentum. After the bearish exhaustion, The bulls may make a comeback to push the price up to $310 in the supply area.
Supply zones: $400, $500, $600
Demand zones: $100, $50, $30
Disclaimer
Arathur Stephen is not registered as an investment adviser with any federal or state regulatory agency. The Information above should not be construed as investment or trading advice and is not meant to be a solicitation or recommendation to buy, sell, or hold any cryptocurrencies. The information is solely provided for informational and educational purposes. Always seek the advice of a duly licensed professional before you make any investment.