The uproaring Bitcoin (BTC) hash rate reached a new all-time high on July 7, as per the data from monitoring resource Blockchain.com. Notably, the previous record was broken in the second half of June, when it reached 65.19 TH/s and has since been steadily increasing. 
Simply putting, Hash rate is the number of calculations performed by a given hardware or network every second.  An important parameter for miners as higher hash rate, higher the chances of solving the mathematical problem that seals off the block and collecting their reward. The high hashrate also increases the number of resources needed for performing a 51% attack that makes the network safer.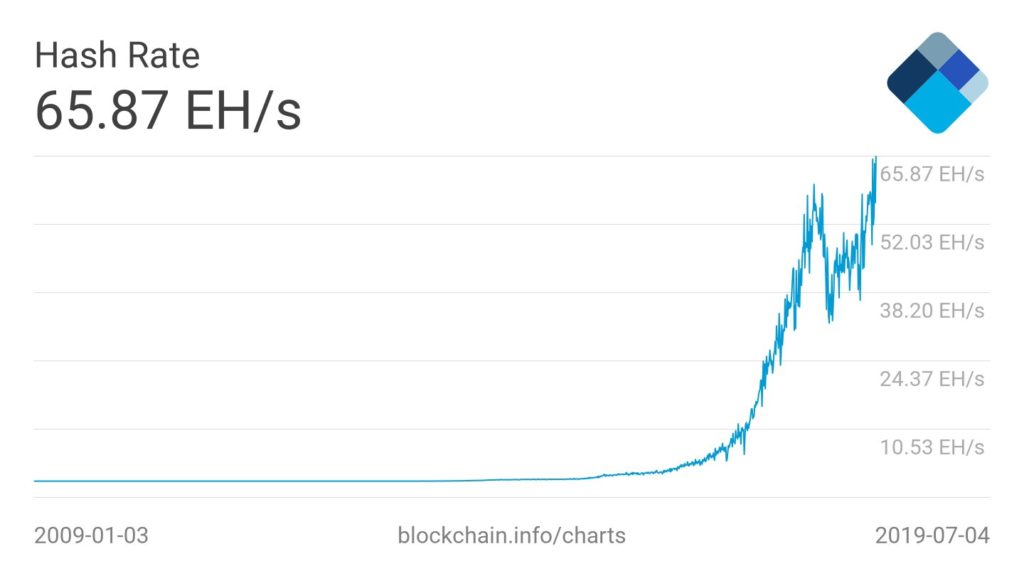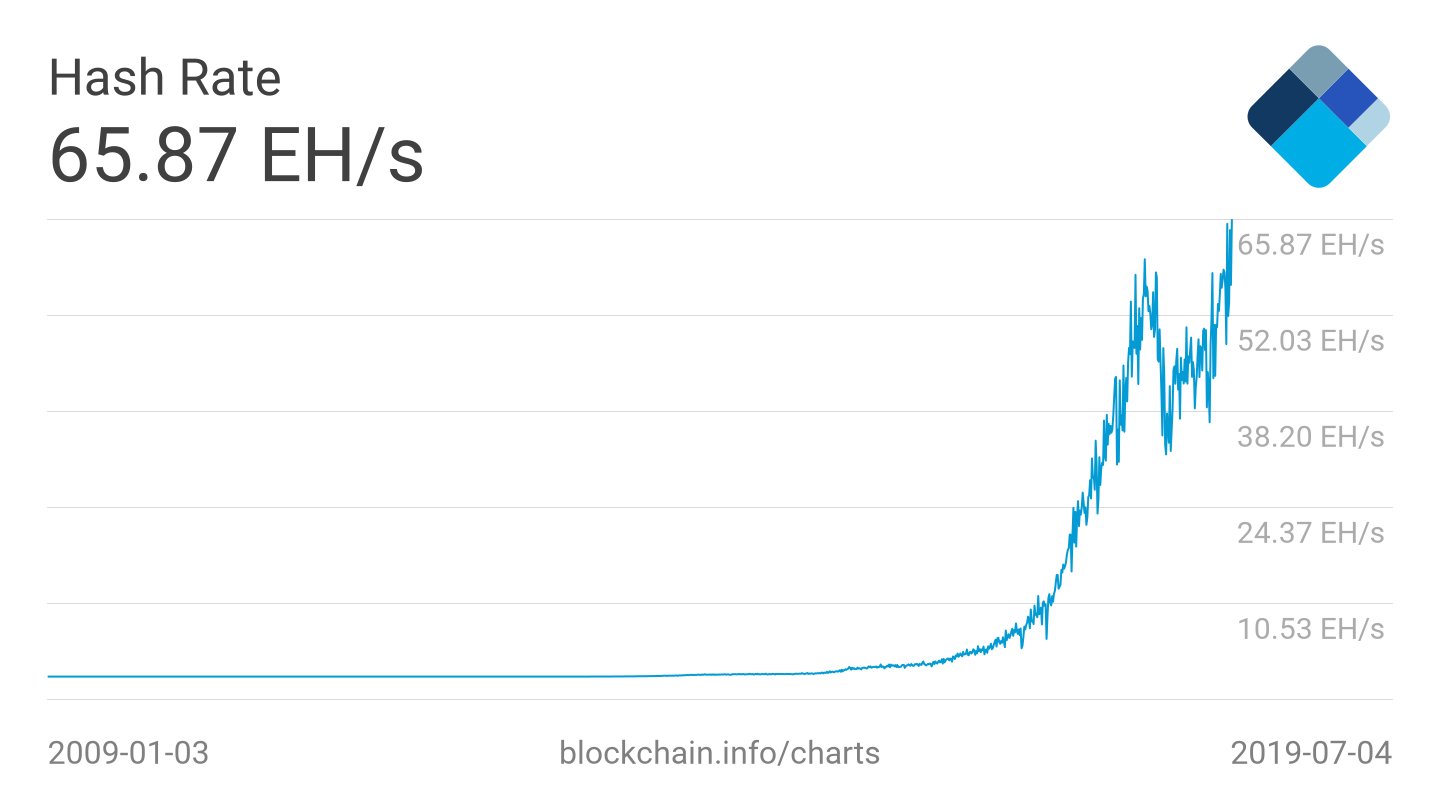 Interestingly, the network's hash rate often indicated that energy consumption has increased as well. However, CoinShares a cryptocurrency investment products, and research firm, recently estimated that 74.1% of bitcoin mining is powered by renewable energy.
As per a previous report, the period after September 2018 i.e the so-called "crypto winter" was observed as a retrograde step for the bitcoin network. The network's hashrate at the time decreased for the first time ever. Bitcoin's mining difficulty reached an all-time high in June, demonstrating competition for block rewards between miners.
Read more:Hike your data security to 100% with Authpaper Delivery
Image Source – Pixabay.com