Bitcoin Price May Rise Soon, Mt Gox To Pause Bitcoin Selling Till September 2018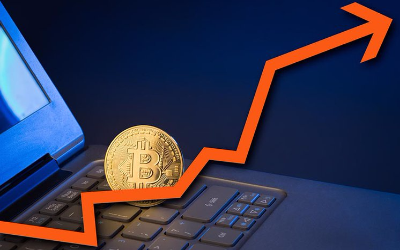 Bitcoin Price has been seeing a rise against the dollar since Tuesday morning.  But amidst the chatter of the influential investors, the trend is unlikely to continue to offload more bitcoin in the near future.
Bitcoin price saw a decline last week after it was discovered that the trustees of bankrupt Japanese exchange Mt Gox had sold bitcoin holdings worth $400 million since the end of last year.
The sales coincided with the fall in bitcoin price at the start of 2018 and the cryptocurrency saw a dip last week when the investors learnt that Mt Gox still has a supply of bitcoins which are worth $1.7 billion that could be put onto the market sometime later.
However, pieces from various reports suggests that the the trustees are going to the put the sale of Bitcoins on hold till the month of September this year. The next creditors meeting at Mt Gox is fixed for the 18th September, 2018.
The news can be doubtful as a Japanese Twitter user, tweeted, "Hi, I'm Japanese. Nobuaki has already authorization to sell BTC. Sep 18 is only schedules of Creditors meeting. It's has not any authorization of selling BTC. Nobuaki says he will sell BTC with court permission."
Despite the presence of conflicts and doubts, one can certainly expect that the large sell orders will paused for some time to are help bitcoin price recover from its recent lows.
KryptoMoney.com publishes latest news and updates about Bitcoin, Blockchain Technology ,Cryptocurrencies and upcoming ICO's.