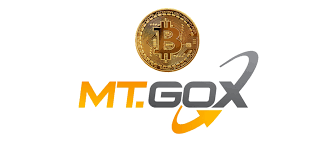 The now-defunct exchange desk, Mt. Gox seems to have transferred 16,000 BTC and 16,000 BCH into different addresses, sparking fears of a potential massive sell-off that could depress prices.
The transactions, worth nearly $141 million, were first flagged by CryptoGround, a service that monitors Mt. Gox's Bitcoin and Bitcoin Cash wallets. Blockchain data indicates that the coins, which came from multiple addresses, were consolidated into a single wallet, with 0 BTC remaining in the source addresses.
The 16,000 BTC have been transferred to the following address:
The wallets are controlled by the exchange's bankruptcy trustee, Nobuaki Kobayashi, a controversial Tokyo lawyer who previously sold about $400 million of the coins in September 2017. Kobayashi is supposed to be liquidating the tokens on behalf of Mt. Gox creditors.
Some investors have taken to social media to quell fears of an imminent price crash, with some claiming that Mt. Gox may have to wait for a court ruling before it is permitted to sell any more of its remaining funds
Mt. Gox crashed in 2014 when it held an estimated 80 percent of global bitcoin trading. Since then, the exchange and its founder, Mark Karpeles, have faced numerous lawsuits, and Karpeles is embroiled in embezzlement charges in Japan.
However, it's also possible that Kobayashi is merely consolidating assets, and rumors that he is preparing to sell them or has already done so at this point remain pure speculation.
Also read: Ex-CEO of Mt. Gox, the Biggest Villain of Cryptocurrency, Now Has a New Job in Crypto
KryptoMoney.com publishes latest news and updates about Bitcoin, Blockchain Technology ,Cryptocurrencies and upcoming ICO's.