Bitcoin (BTC), first and largest cryptocurrency by market cap was caught in the last few weeks within a consolidation phase between $11,200 and $12,000.

Over the last two weeks precisely, Bitcoin's struggle at the $12,000 key resistance became more obvious. On at least four different times, the flagship crypto asset was outrightly rejected at $12,000. However, in a bullish move that kickstarted over the weekend, BTC was able to shatter the $12,000 key resistance earlier today, consequently surging as high as $12,400.

The significance of the $12,000 resistance level is seen as an analyst says that $12,000 is literally "the last great resistance." This he implied that once Bitcoin breaches this level, a move towards $13,000, $14,000 will be possible which will consequently lead Bitcoin to retest its all-time highs.

However, unlike past attempts to break above the $12k level, BTC is yet to see any outright rejection which may suggest that bears are losing momentum and a breakout may be imminent.

However, some analysts are advocating for a tinge of cautiousness as a breakout may lead toward a fake-out, in other words, a lure to bull trap. A fake-out is exemplified by a similar move. In such a related move, the liquidity is taken above the recent highs or resistances.

BTC/USD Daily Chart
Bitcoin is presently consolidating at $12,335, up by 4%. Unless BTC plummets beneath $12,000, its short-term outlook remains incredibly bright.
Bitcoin's Surge Past $12,000, a Lure to Bull Trap?
In the latter part of 2017, Bitcoin saw a huge selloff which was preceded by an upside rally to highs of nearly $14,000 in late 2017. This move is now widely regarded to have been a bull trap.

A bull trap is a false signal, referring to a declining trend that reverses after a convincing rally and breaks a prior support level.

Since 2017, Bitcoin has seen several rallies, but this present rally seems to be different as portrayed by strong fundamental metrics, Bitcoin is depicting.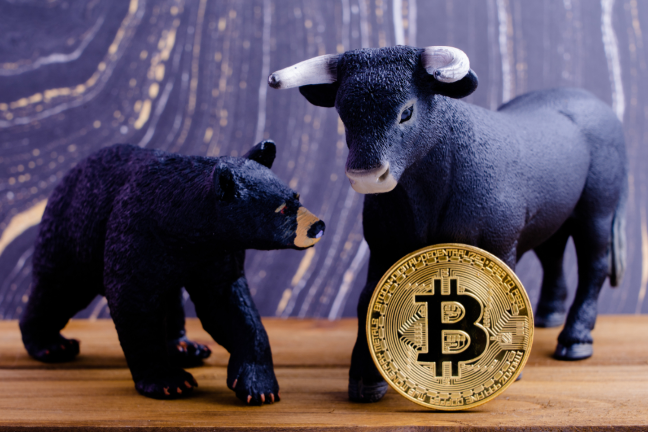 Analysts are offering mixed outlooks on where BTC may trend next, as a definite breakthrough of the final hurdle before the bull market expansion is required, stating that the move above $12,000 is not convincing enough to state and confirm the breakout.

Although Bitcoin is yet to post a significant break above this level, bulls do appear to be building strength following the strong weekly close that BTC posted. Hours and the days ahead will grant investors clue into Bitcoin's mid-term trend.
Bitcoin's Price Surge: This Is What Analysts Are Predicting
Earlier this month, Mike Novogratz of Galaxy Digital stated in an interview his Bitcoin price prediction of $14,000 in the months ahead. He further asserted his strong belief of Bitcoin retesting its all-time highs of $20,000 this year. Novogratz deduced his inference from money printing spree and large retail interest in Bitcoin.
A Bitcoin supporter with the moniker "Vortex" stated that Bitcoin is depicting striking fundamental strength as seen in these four metrics. this he said:
"All these charts resembling early 2017 patterns indicating Bitcoin is beginning a multi-year bull run: -Segwit adoption reaches new ATH -HR [hash rate] reaches new ATH -BTC not moved in 1+ yrs still at ATHs at over 63% -Google trends building."
Bitcoin's SegWit adoption and high hash rate (recently setting new ATH) indicate mounting on-chain strength while Google search trends and the strength of current holders depict underlying fundamental strength.

These factors seem to suggest a game change from previous antecedents of 2017 and 2019 as BTC's recent bull run seemed to be buoyed rather by its underlying strength.

However, a trader begs to differ, he opined that BTC may push towards $12,500 before facing significant resistance that sends it reeling back to the lower-$11,000 regions.

Another prominent trader shares this same school of thought stating that the liquidity sitting at $11,600 and $10,900 both suggest that the downside is imminent.
Image Credit: Shutterstock