BlockDelhi Blockchain Conference In New Delhi, India On 21 February 2018
BlockDelhi : Revolutionising Blockchain In India
BlackArrow Conferences is back with another Blockchain Conference taking place in the Capital of India, New Delhi. This conference is organised for the sole purpose of education to explore the various opportunities and challenges associated with Blockchain Technology.
About BlockDelhi Blockchain Conference

India is bucking up to implement the Blockchain technology solutions in various difference business sectors such as :
Banking,
Finance,
Retail,
Insurance,
Healthcare, and
Governance
From the above, the banking sector has already started implementing Blockchain technology in the core banking products.
Apart from banking, various leaders from the Indian Corporate world have studied this new revolutionary technology and are now ready to embrace it into the mainstream business activities.
Recently, the Finance Minister of India, Shri Arun Jaitley also mentioned in his Union Budget Speech that the government appreciates Blockchain Technology.
BlackArrow's BlockDelhi Blockchain Conference aims to showcase and discuss various implementation of Blockchain Technology in Indian business sectors along with discussing various opportunities and challenges associated with it.
Date, Place and Time
The BlockDelhi Blockchain Conference is scheduled to take place on 21 February, 2018 at Hotel Le-Meridien. The conference will start sharp at 9 AM.
Key Topics To be Discussed At BlockDelhi Blockchain Conference
The status of Blockchain Technology in India
The Future of Blockchain Technology – Disrupting Business Models
Society at the Edge of Technology Breakthrough
The World's First Dual Blockchain for Equities
Cloud Mining – Latest Industry Developments
Deploying Winternitz OTS Signatures
A Decentralized Network for Artificial Intelligence
When Love and Blockchain Collide
Speakers At BlockDelhi Blockchain Conference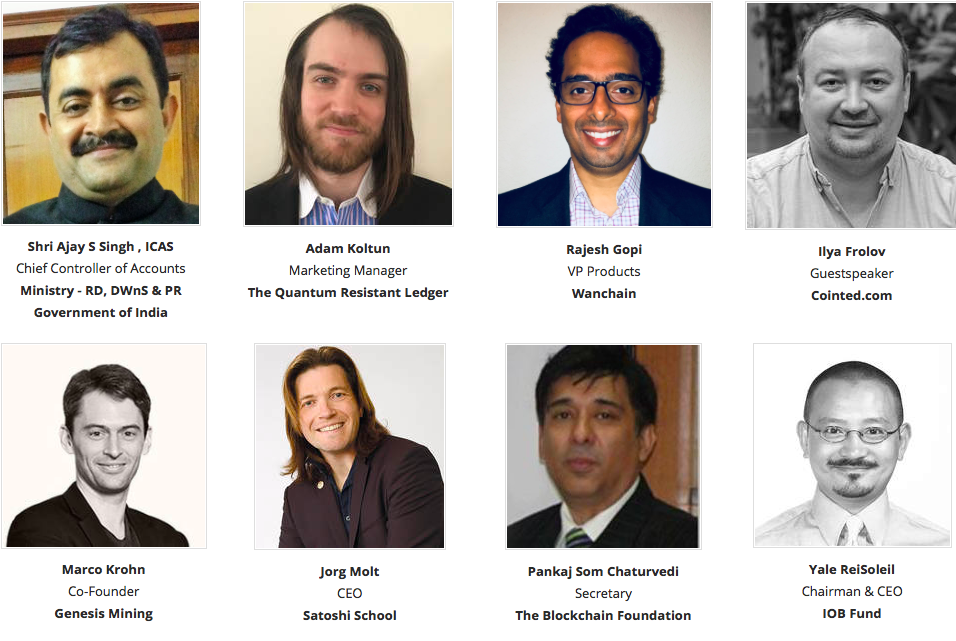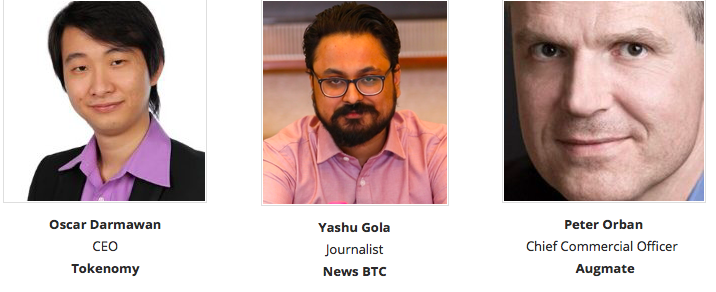 Who Should Attend BlockDelhi Blockchain Conference?
If you belong to the following list, KryptoMoney strongly suggest you to attend the BlockDelhi Blockchain Conference:
Top Corporate Honchos,
Blockchain Exchangers,
Telecom, IT & e- Commerce Professionals,
Cryptocurrency Exchange Platform,
Cyber Security & Fraud Risk Managers, Legal & Compliance Heads,
Banking & Non-Banking Financial Professionals & Entrepreneurs,
Merchant Bankers & Investment Bankers,
Venture Capitalist & Capital Market Expert,
Supply Chain Management Professionals,
Health & Energy Sector,
Financial Markets,
Manufacturing Sector,
Supply Chain Sector,
Insurance Sector,
And all the Blockchain & Cryptocurrency Enthusiasts.
Registration for the BlockDelhi Blockchain Conference
To attend the event, you need to first register for the event along with paying the fees. The fees for attending the blockchain conference is as follow:
Delegate fee – Rs 8,000 Plus GST ( includes tea/coffee breaks and lunch)

Students, Ladies & Senior Citizens fee – Rs 5,000 plus GST

 ( includes tea/coffee breaks and lunch)
On the occassion of India's 69'th republic day, Black Arrow was offering 1 On 1 Free pass which means, you had to pay for 1 Ticket and get another ticket free. But this offer was valid till 31st January 2018.
However, KryptoMoney being the official media partner of the BlockDelhi Blockchain Conference, the above mentioned offer is still valid for our readers. If you wish to avail the offer, signup the form below and we will mail you your tickets:
For more details, visit the organisers official website.
KryptoMoney.com publishes latest news and updates about Bitcoin, Blockchain Technology , Cryptocurrencies and upcoming ICO's.
Subscribe to our newsletters and join our Telegram Channel to stay updated.
Comments
comments