The Golden Cross is a bullish signal in which a relatively short-term moving average crosses a long-term moving average, demonstrated by a high. The Golden Cross is an indicator of a possible upcoming rally.
Instances in which the Golden cross flashed were in Bitcoin and Ethereum which was succeeded by a major rally.
BTC had a major rally which pushed the crypto asset to a new 2020 high of $10,483, Ethereum was not left out as it reached a high of $258.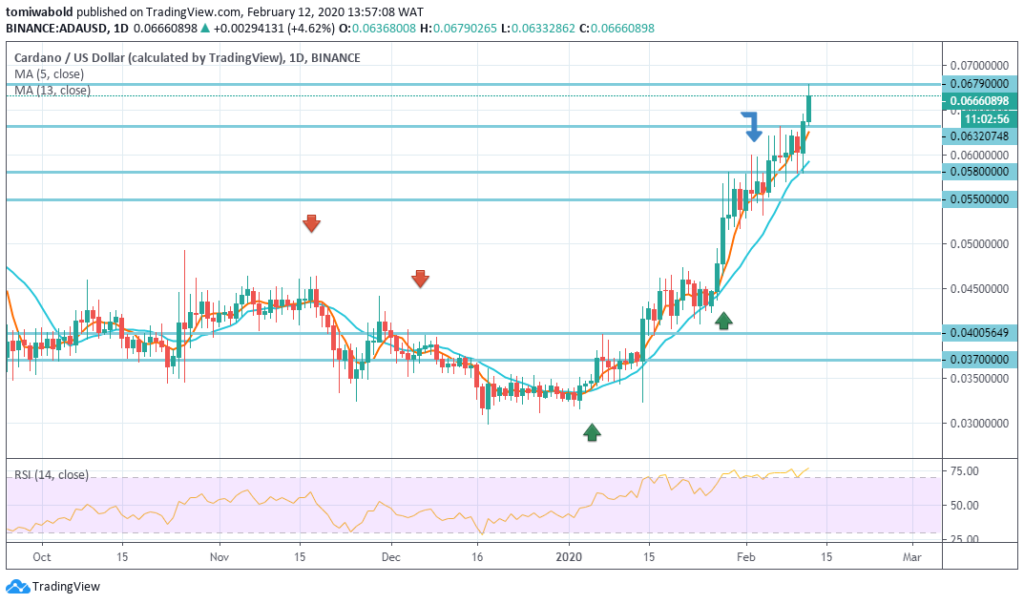 The forming of the Golden Cross on the Cardano (ADA) is very significant in timing since most crypto assets are testing critical supports at the moment indicating correction of the levels previously formed.
The year 2020 had begun with Cardano surging from a low of $0.037 to its recent high of $0.067, profiting by more than 70% within the time frame. Cardano seems to have found support around $0.058 level which analysts foresee it having a breakout if maintained. On the other hand, if Cardano breaches this resistance, it may trip downwards to touch a midterm support level of $0.055.
If Cardano bulls become increasingly stronger in the next few days, Cardano may consolidate gains to target last year high of $0.095.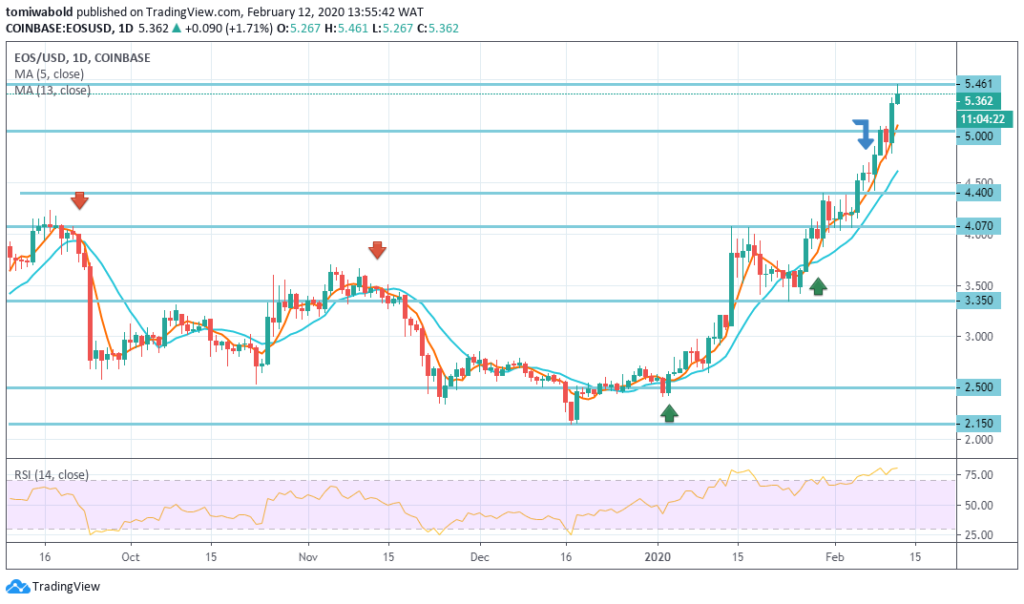 EOS Likewise Depicts the Golden Cross Trajectory
EOS which had offered stifled competition to Ethereum in the past and was subsequently named "Ethereum Killer" before falling out of grace is also due for a major rally as the Golden Cross was viewed on its chart.
EOS, in similitude with Cardano, had begun the year on a good note, since January to date; the digital asset price had recorded nearly 100% increase, surging from $2.50 to near $5.00 and later $ 5.46 where it sits at the moment.
EOS just like other crypto assets is testing its critical support levels, but the good news is that unlike other crypto assets, EOS bulls seemed to be dominantly stronger than the bears as it has only fallen once beneath 0.50% at the time of this report. With the launch of the Golden Cross on its Chart, the asset may consolidate gains to target and even exceed last year's high of $8.00.
Image Credit: Shutterstock