Cardano Co-founder: Wall Street's Entry Into Crypto Sector to Bring to Trillions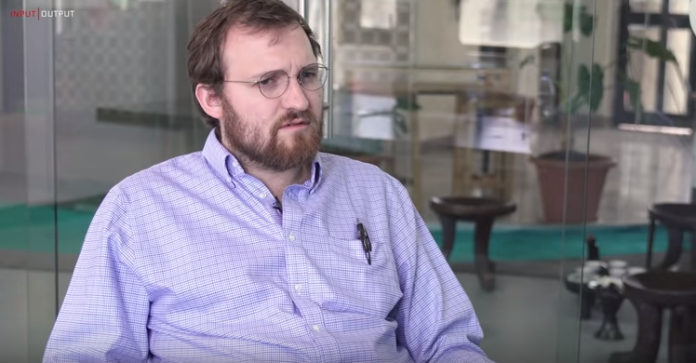 Charles Hoskinson, CEO of IOHK, the team leading up development on the Cardano blockchain, and one of the original founders of Ethereum, wrote on Twitter that Wall Street will bring "tens of trillions of dollars" into crypto world in the future. His statement came after all of the cryptocurrencies declined and the cryptocurrency market cap lost $13 billion.
Whilst Hoskinson's remarks were broadly well received on social media, he does carry a history of being particularly bullish on the long-term outlook of both cryptocurrencies and blockchain technology, once having described the former as possibly the "greatest invention of the last 500 to 1000 years" and "likely to become the leading mainstream currency by 2030."
The intersection of cryptocurrency and Wall Street has been welcomed by those who also see a potential influx in capital. In mid-May, cryptocurrency wallet and exchange Coinbase released a new suite of products designed to attract institutional investors by relieving security and regulatory compliance concerns. Speaking about the product release, the VP of Coinbase referred to "$10 billion" of Wall Street money that now had the potential to enter the market.
 Mike Novogratz, former Wall Street executive and CEO of Galaxy Digital Capital Management, recently stated that it was "almost irresponsible" to avoid investing in cryptocurrency. Novogratz used to work at Goldman Sachs before investing 10% of his wealth into the crypto market. Last month, another Goldman Sachs executive, Richard Kim, left Wall Street to join Galaxy Digital as COO.
Ali Yazbek, ICO market analyst said,
"Where I do agree with Hoskinson is that when and if crypto breaks into trillion dollar territory, it will likely be the result of Wall Street's entry onto the market. That will largely be dependent on regulators – primarily in the US but elsewhere as well – ironing out a number of details in relation to how crypto-backed assets are viewed, not least in terms of current accounting standards. When that happens, we are looking at a potential market game changer."

Comments
comments