China's Center for Information and Industry Development (CCID) releases its 12th edition of crypto rankings on May 23, and EOS retains its top spot, while bitcoin it at 12th place, rising three places from the last edition.
Released by CCID in collaboration with China's Ministry for Industry and Information Technology, the government-sponsored cryptocurrency index assesses each blockchain on three criteria: technology, application, and innovation. The top five cryptocurrencies in this edition were EOS, tron, ether, steem, and ontology.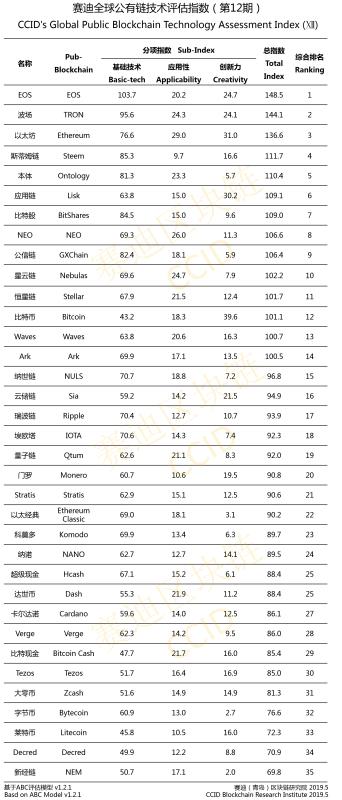 Notably, while Bitcoin takes the place of the largest cryptocurrency as per market cap, it is placed behind EOS in the score for basic technology. The token got good scores for creativity. EOS have had held its top spot since June 2018 and Tron manages to stay second since February 2019, replacing Ethereum.
The notice further stated that as opposed to monthly, the rankings will be announced once every two months. While China has been anti-cryptocurrency for a while, the country has shown full support for its underlying technology, Blockchain.  Last week,  China's e-commerce site JD.com reportedly applied for more than 200 blockchain patents. Close second to JD.com in terms of blockchain patents, e-commerce giant Alibaba unveiled its plan to integrate the Blockchain into its intellectual property systems.
Read more:Ernst & Young To Provide Blockchain Solution For A New Wine Traceability Platform
Image Source – Stock Photo Secrets