China Updates Crypto Rankings: EOS at 1st, Bitcoin at 17th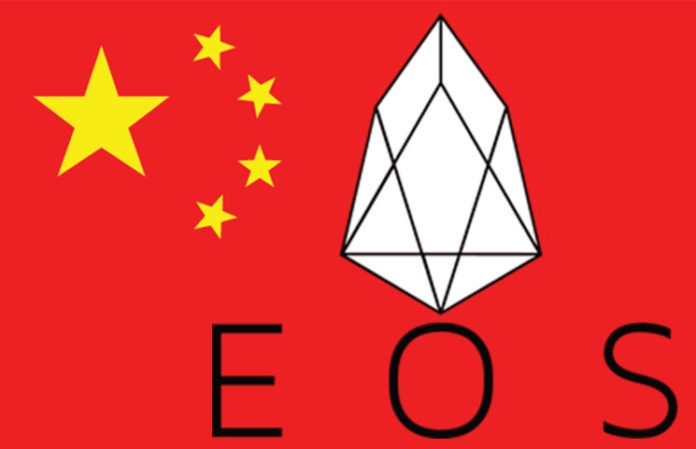 China has released the second edition of its state-endorsed cryptocurrency and Blockchain ratings, placing Chinese altcoin EOS top of the list and Bitcoin 17th.
Called the Global Public Chain Technology Evaluation Index, the government-sponsored report aims to provide detailed insight into the growing crypto economy, analyzing blockchain projects based on their capabilities, usefulness, and innovation. The report was released at the Shanghai Science Hall.
At the time, officials added they would add to the twenty-six cryptocurrencies that were first to receive ratings, as well as include various international blockchain projects.
Both receive scores based on three broad categories:
Basic technology.

Application

Creativity.
EOS is used in the development of decentralized applications (dapp), providing developers and entrepreneurs with the ability to leverage the technology in simple, ready-to-use systems. The system's protocol is designed to facilitate thousands of transactions per second without suffering from scalability issues.
Ethereum is now in second place behind EOS, the latter in the interim period seeing its beta launch and ongoing criticism over its technological stability and freezing of users' funds.
Making up the rest of the top five assets meanwhile are another Chinese project, NEO, in third place, while fourth and fifth places go to Steller and Lisk respectively.
Bitcoin, down four places to 17th, fares hardly better than NEO, according to China, the latter sounding the alarm this week after uncovering a wallet vulnerability affecting all Android users of its day-old app.
And even though China acknowledged the recent complications that the EOS Mainnet went through, it still deemed it "highly active in technological innovation." The people behind the index tout their recent report as an analysis produced by highly skilled experts and scholars who focus their attention on the crypto ecosystem.
According to the CCID Network, the center's media network under the Ministry of Industry and Information Technology, the CCID Public Chain Technology Assessment Working Group has made some changes to the ranking structure of the index:
"The second-phase assessment model has been optimized compared to the first phase. The security assessment algorithm has been improved and the evaluation indicator for ease of deployment of public-chain nodes has been added."
KryptoMoney.com publishes latest news and updates about Bitcoin, Blockchain Technology ,Cryptocurrencies and upcoming ICO's.

Comments
comments