CME Group Partners with Crypto Facilities to Launch Two Ether Indexes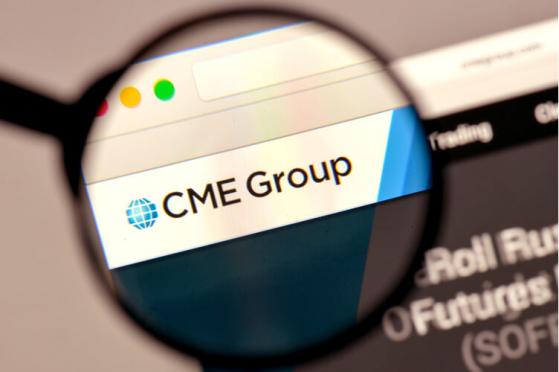 CME Group and UK-based digital asset trading service, Crypto Facilities Ltd, a world-leading cryptocurrency trading platform, made a statement that they would be launching two Ether indexes, namely Ether Reference Rate and Ether Real-Time Index.
The Ether-Dollar Reference Rate (Ether Reference Rate), which will provide a daily benchmark price in U.S. dollars at 4 pmLondon time, and Ether-Dollar Real Time Index (Ether Real Time Index), which will allow users access to a real-time Ether price in U.S. dollars.
Both the Ether Reference Rate and Ether Real Time Index will be calculated by Crypto Facilities and will be based on transactions and order book activity from two major cryptocurrency exchanges: Kraken and Bitstamp. The reference rates are available today on CME Group and Crypto Facilities websites and will be distributed on the CME Group Market Data Platform beginning June 4, 2018.
Tim McCourt, MD and Global Head of Equity Products and Alternative Investments at CME Group said,
"The Ether Reference Rate and Real-Time Index are designed to meet the evolving needs of this marketplace. Providing price transparency and a credible price reference source is a key development for users of Ethereum."
CME launched bitcoin futures in mid-December, just over a year after launching bitcoin indexes. Many expected the futures to bring in more institutional investors, helping send bitcoin prices higher. However, the cryptocurrency traded near $8,700 Monday, less than half its record high of above $19,000 hit in December.
Dr. Timo Schlaefer, CEO of Crypto Facilities
"Ether, the second largest cryptocurrency, experienced incredible adoption and growth in 2017, evolving into the leading blockchain for smart contracts. We are excited to be contributing to the strong community that has developed around the Ethereum network by providing a reliable reference rate and real-time Ether-Dollar price."
About Crypto Facilities
Crypto Facilities is a world-leading cryptocurrency trading platform for professionals, offering individuals and institutions regulated, transparent and secure trading 24/7/365.  The firm is also a leading index provider, calculating and administering the CME CF Bitcoin Reference Rate (BRR) and Real Time Index (BRTI) powering the CME Group's Bitcoin Futures.  Founded in 2015 and headquartered in London, Crypto Facilities is authorized and regulated by the UK's Financial Conduct Authority.  For more information, please visit www.cryptofacilities.com.
KryptoMoney.com publishes latest news and updates about Bitcoin, Blockchain Technology ,Cryptocurrencies and upcoming ICO's.