Coinbase Users Can Convert Cryptos to e-Gifts, Cryptos Get a Boost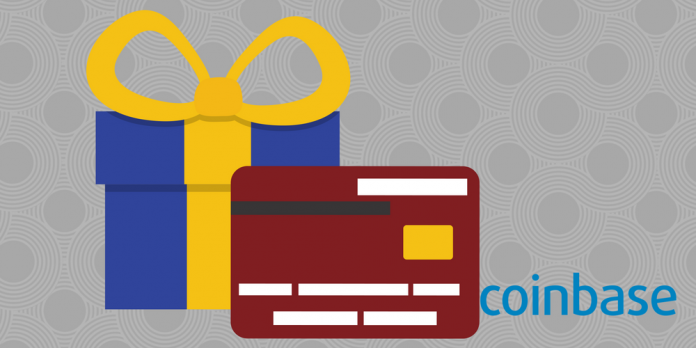 One of the world's largest bitcoin and cryptocurrency exchanges, the San Francisco-based Coinbase, is hoping to grow its footprint in Europe with digital gift cards, as users continue to struggle to get their hands on their crypto gains.
The US crypto exchange Coinbase announced on Wednesday that it had launched a new function that would allow users in some European Union countries and Australia to convert their cryptocurrencies into digital gift cards.
This is possible thanks to a partnership with UK-based startup WeGift. Under the new deal, Coinbase users would be able to cash out their coins for gift cards from over 120 merchants.
Through to integration of Coinbase wallet services with WeGift platform, users will get a possibility to purchase gift cards with cryptocurrency that they keep in their Coinbase wallets. An electronic gift card bought on the WeGift is applicable in over 120 retailers that accept these cards, which include but not limited to Tesco, M&S, ASOS, Uber, Carrefour, Google Play and Costa.
Currently, such an opportunity is available to customers in the U.K., Spain, France, Italy, the Netherlands and Australia. Nevertheless, Coinbase has already announced its plans to expand the list of countries where consumers may enjoy their innovation.
The exchange reportedly stated:
"Whether it's converting Bitcoin into Uber credits or Ethereum into an ASOS e-gift card, customers will have greater flexibility and control over how they use their crypto."

"With the launch of e-gift cards, customers have a new option to spend their crypto balances, realizing its value to buy tangible things or experiences," 
KryptoMoney.com publishes latest news and updates about Bitcoin, Blockchain Technology ,Cryptocurrencies and upcoming ICO's.