CoinDelta Comes With a P2P Solution 'Flux' to Bypass RBI Ban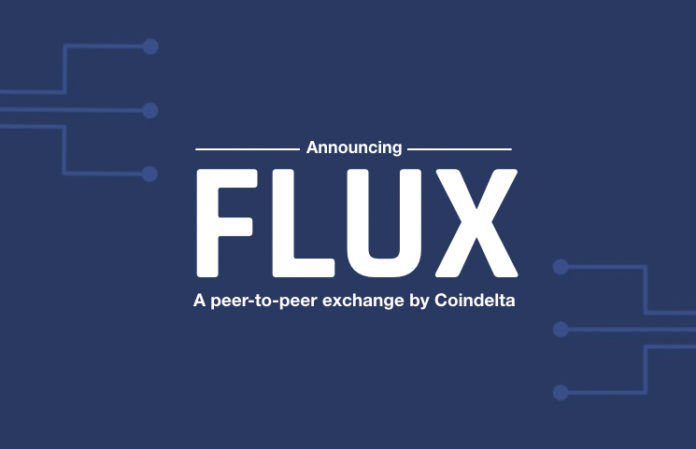 Indian cryptocurrency exchange Coindelta has launched a peer-to-peer (P2P) exchange platform like several other crypto exchanges in India in its bid to bypass the Reserve Bank of India's ban on providing banking services to firms or individuals dealing in cryptocurrencies. The RBI ban came into effect from July 5. The platform, named Flux, is going live on July 15. The Flux platform will enable direct deals of buying and selling cryptos for Indian Rupees (INR) by acting as an intermediary. People will be able to trade Bitcoin, Ethereum, Ripple, and Tether (USDT). The platform will also include a dispute system along with a rating mechanism to build trader's reputation on the platform.
How It Will Work
The Business head of Coindelta, Shubham Yadhav Stated that A Trader who has already bought cryptocurrencies need to register on the platform. Then If the Trader is willing to sell his cryptocurrency can use the platform to sell it. During the trade, the platform will generate a link which is only visible to other traders on the platform.
As soon as a trader decides to sell, say, 10 bitcoins, it will be reserved by the system so that the user will not be able to use it until the sale is complete. Once the trader who wants to sell the bitcoins is approached by a buyer using the link, and a deal is agreed upon, the buyer will need to transfer the amount to seller's account in a stipulated time. Once the deposit is confirmed by both the parties, Flux will transfer bitcoins from seller's wallet to the buyer's wallet. Also, WazirX is a crypto exchange platform which has come up with a similar P2P solution. This shows that many cryptocurrency exchanges will be planning to move towards P2P trading until the RBI ban is resolved.
KryptoMoney.com publishes latest news and updates about Bitcoin, Blockchain Technology ,Cryptocurrencies and upcoming ICO's.

Comments
comments