Colorado May Accept Cryptocurrency Donations for Political Campaigns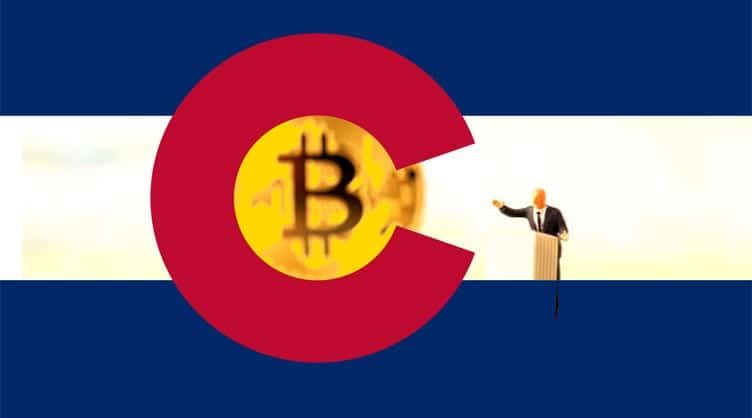 According to a report by The Denver Post, the state of Colorado is currently working on a draft of a proposal to allow political candidates to accept bitcoin and other cryptocurrency donations. The guidelines would subject crypto contributions to the same state limits as a cash donation.
Secretary of State Wayne Williams presented the proposal in a working draft of proposed rules governing campaign finance to candidates and committees.
Colorado is not the first state to consider allowing campaign contributions to be made in cryptocurrency. In the proposal's draft, rule (10.7) suggests that cryptocurrency donations in Colorado would be valued at the time of contribution, rather than when the crypto is converted into cash (like current FEC regulations).
"A committee may accept contributions in cryptocurrency, up to the acceptable limit for a cash or coin contribution. The amount of the contribution is the value of the cryptocurrency at the time of the contribution. The committee must report any gain or loss after the contribution as other income or receipts."
If the limit is $5,000, for instance, a candidate would be able to receive around 0.60 BTC, at the current price. From that moment, whether the Bitcoin value goes upwards, thus increasing the fiat amount of the donation or downwards, that's just a matter of luck.
Colorado will most likely follow the Federal Election Committee's (FEC) 2014 opinion that bitcoin donations should be treated like any other in-kind donation, meaning anything that holds value and that donations that exceed the stipulated limit should be refunded or returned.
Colorado's deputy secretary of state, Suzanne Staiert, told the Denver Post that she is not very enthusiastic about the this proposal. She said,
"[The Federal Election Committee] is doing it, so we are just going along for the ride. It's going to be an accounting problem, potentially, for campaigns who want to use it."
KryptoMoney.com publishes latest news and updates about Bitcoin, Blockchain Technology ,Cryptocurrencies and upcoming ICO's.

Comments
comments