Crypto Educational Centers and Courses Spike in Japan, Thailand and South Korea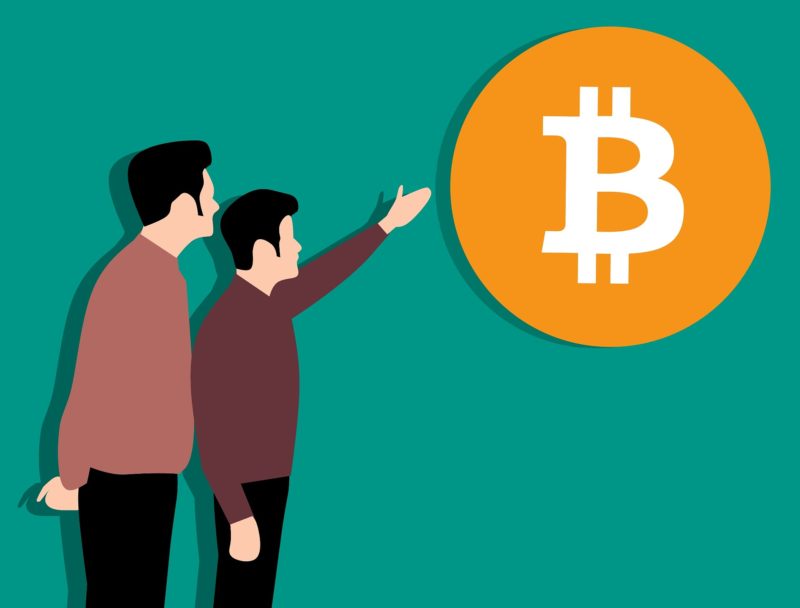 With the rise of crypto and blockchain fever around the world, the people gaining an ardent interest in the cryptocurrencies are going up. With this, there are several sources they may rely on to learn more about cryptocurrencies. However, to consolidate that under one roof, many centers and universities having been brining out crypto and blockchain related courses.
Crypto educational centers centers, related courses, and crypto educational seminars are on the rise in Japan, Thailand, and South Korea. Bitcoin no Madoguchi (roughly translated as "Bitcoin's Window") and Bit Station have opened up to offer guidance to Japanese investors. The Cryptoasset Revolution course and Cryptonist's seminar are happening soon in Thailand. Meanwhile, Decenter University and Koscom have launched training courses in South Korea.
THAILAND
The Thai Fintech Association has launched the Cryptoasset Revolution (CAR) course in collaboration with Icora Co. Ltd. The crypto course "will provide participants with a complete understanding and knowledge about investing in crypto assets and initial coin offerings (ICOs),". The first course will take place at the Grand Hyatt Erawan hotel in Bangkok from June 12 to August 14 and will cost 185,000 baht (~$5,755).

Korn Chatikavanij, Chairman of the Thai Fintech Association, detailed:

"The Crypto Asset Revolution course is the first programme in Thailand that has a complete curriculum about the global crypto economy…The course will integrate both intensive theoretical and practical situations to prepare participants to understand and analyse market trends, help with business planning, recognise opportunities and threats and how to deal with potential critical market situations


Another crypto firm, Cryptonist, is holding a meetup on May 31 and inviting everyone to come and learn about cryptocurrencies. Attendees will also learn about the Thai crypto regulations and arbitrage.
JAPAN
In Tokyo, Japan, "Bitcoin no Madoguchi" has started providing information on cryptocurrencies, crypto exchanges, and the latest news in the space. The shop is currently accepting reservations from customers seeking guidance. The company's website explains:

"You can receive explanations and guidance about virtual currencies for free from the concierge at a real store so that novice investors in virtual currency can enjoy bitcoins and altcoins easily."

While the valuable course and information offered by the store is currently made fit in way for those considering a crypto investment of 1 million yen (~$9,206) or more, the company is planning to offer a service for anyone wanting to start investing.

The store offers information on major cryptocurrencies such as BTC and ETH as well as major crypto exchanges in Japan including Tech Bureau's Zaif, Bitflyer, Bitbank, GMO Coin, and DMM Bitcoin.

In Osaka, the Sankei Biz reported last week that Zero Base has opened up Bit Station educational center in the main shopping district of Osaka to provide general information on cryptocurrencies for those "who cannot take the first step in virtual currency trading." The store has information on Bitflyer, Zaif, DMM Bitcoin, GMO Coin, and other domestic and overseas exchanges, the publication described, adding that customers can learn about cryptocurrencies such as "bitcoin, ripple, [and] cardano."

"The store will provide information on various cryptocurrencies and exchanges, how to use various exchanges, how to open accounts at various exchanges, how to store cryptocurrencies in wallets, and tax consultation."
SOUTH KOREA
In South Korea, Decenter University has launched an introductory course on cryptocurrency and blockchain technology. The 9-week course runs every Monday between June 11 and August 6. A total of 70 students will be enrolled on a first come first serve basis, the university's website details.

The course aims to help students "Understand exactly the origin and working principles of Bitcoin and Etherum; Understand the impact that blockchains have on existing industries by analyzing key projects using blockchain; [and] Identify the global government and financial industry visions and trends toward the blockchain."
Students will also have the opportunity to network "with experts and participants" in the industry.

Koscom, a leading IT service provider in the capital market, providing a wide range of IT systems including a trading system for securities and derivatives market, also announced the launch of a crypto-related training program The company said Monday that its crypto and blockchain training course for its employees, the Korean Stock Exchange (KRX), and brokerage firms has started and will run through July.

"The course consists of a comprehensive coaching course, including Bitcoin Core, consensus algorithm, ICO analysis, blockchain development, and project progression, along with basic knowledge of block chains."
KryptoMoney.com publishes latest news and updates about Bitcoin, Blockchain Technology ,Cryptocurrencies and upcoming ICO's.