List Of Celebrities Supporting/Endorisng/Buying/Holding Cryptocurrencies Such As Bitcoin And Some ICO's
The cryptocurrency world is expanding by leaps and bounds. From adoption to recognition,the digital assets are gaining their due places. Notably, the popularity has peaked even the interest of notable celebrities across the globe. While some are pondering upon adopting and foraying in with a mention or a song, some openly endorse the coins of their choosing. In fact, a few are planning to launch their own cryptocurrency.
It is important to note that Celebs are not less than Demi-gods for their fans. Everything they touch or endorse becomes a gospel for most followers. So, the role of a celeb or an influencer to make any product approachable is quite crucial and thus Cryptocurrency being bought or endorsed by celebrities is in itself a great step forward for crypto awareness and adoption.
Here Is A List Of Celebrities Into Cryptocurrencies Like Bitcoin
Celebrities and Cryptocurrencies: Paris Hilton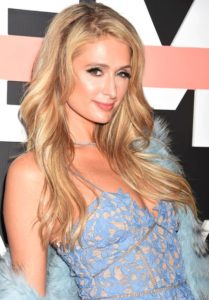 In September 2017, Paris Hilton, the TV Start and daughter of Hotelier Richard Hilton, tweeted about the newly emerging coin called "Lydian". The tweet was:-
"Looking forward to participating in the new @LydianCoinLtd Token! #ThisIsNotAnAd #CryptoCurrency #BitCoin #ETH #BlockChain."
The tweet was later deleted. A month and a half later, the SEC "https://www.sec.gov/news/public-statement/statement-potentially-unlawful-promotion-icos" rel="nofollow">issued a statement, urging caution around celebrity-backed "../what-is-ico/" target="_blank" rel="noopener noreferrer">ICOs, that many believe was directed at Paris Hilton. Since then, Paris Hilton has stayed quite about cryptocurrencies but in June 2018, her father Richard Hilton auctioned a $38 million mansion and allowed people to bid by bitcoin.
Celebrities And Cryptocurrencies: Ashton Kutcher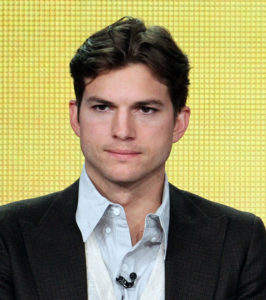 Among the world's best-known celebrity, Ashton Kutcher is not only a vocal Bitcoin enthusiast but has even co-founded A-Grade Investments, an investment fund that was directly responsible for funding the cryptocurrency exchange BitPay. Ashton Kutcher is a big tech investor and is a longtime fan of blockchain technology. He even tweeted about Ethereum back in 2014.
decentralizing the world…. https://t.co/Dn1d9qE0Qe #geekpower #tech

— ashton kutcher (@aplusk) "https://twitter.com/aplusk/status/465924993226788864?ref_src=twsrc%5Etfw">May 12, 2014

Actor Ashton Kutcher made headlines when he went on Ellen to explain why he was using bitcoin to donate the equivalent of four million dollars to charity.
"The notion that we could civically monitor each other in an anonymous way actually keeps the anonymity of the Internet. We don't have to worry about Big Brother. And that same infrastructure that built out Bitcoin could be used in the security industry for mass good."
Celebrities and Cryptocurrencies : Katy Perry
Katy perry, the American Singer, songwriter and TV personality showed her love for cryptocurrencies to her 71.9 Million followers on Instagram where she posted a picture of her nails covered in cryptocurrency themed nailpaint.
View this post on Instagram

"https://www.instagram.com/p/BeXchJzFkhJ/?utm_source=ig_embed_loading" target="_blank" rel="noopener noreferrer">$—CrYpTo ClAwS—$ A post shared by "https://www.instagram.com/katyperry/?utm_source=ig_embed_loading" target="_blank" rel="noopener noreferrer"> KATY PERRY (@katyperry) on
Celebrities and Cryptocurrencies : Akon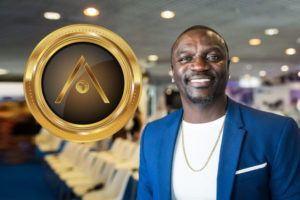 Akon, the grammy-winner singer, who gave the world some top hit songs such as "Smack That", "Lonely", "I Wanna Love You", "Sorry Blame It On Me", "Ghetto", etc shares his vision of making a town where is own cryptocurrency named "Akoin" would be used for making the transactions. Akon revealed about is his vision of cryptocurrency-based town in a Blockchain Conference named "Branding Africa: Blockchain, Entrepreneurship and Empowering the Future." Akoin would rely on mobile cryptocurrency apps that function as digital wallets in a city that's still currently under development.
Akon is also attending blockchain summits to to discuss about his new crypto-city.
I was excited to speak to the "https://twitter.com/hashtag/blockchainsummit?src=hash&ref_src=twsrc%5Etfw">#blockchainsummit, co-hosted by "https://twitter.com/BitfuryGroup?ref_src=twsrc%5Etfw">@bitfurygroup "https://twitter.com/ACTAIglobal?ref_src=twsrc%5Etfw">@actaiglobal. Amazing innovators from almost every continent gathered in Morocco to share new ideas for using "https://twitter.com/hashtag/blockchain?src=hash&ref_src=twsrc%5Etfw">#blockchain to solve global challenges and put those ideas into action. My kind of summit!

— AKON (@Akon) "https://twitter.com/Akon/status/1017914120404754433?ref_src=twsrc%5Etfw">July 13, 2018
Celebrities and Cryptocurrencies : 

Gwyneth Paltrow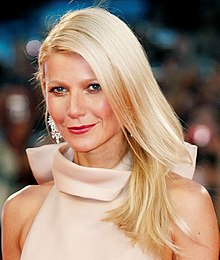 Gwyneth Paltrow, the actress who played the role "Pepper Pots" in Iron-Man series opposite Robert Downey Jr.  is an American actress, businesswoman, socialite, lifestyle guru, singer, and food writer. Also an entrepreneur, Gwyneth Paltrow was impressed by the famous Bitcoin Wallet "Abra" during their pitch on an episode of Planet of the Apps, where Gwyneth Paltrow was one of the panelists.
The A-list actress has now joined the team of Abra Cryptocurrency Exchange as an advisor. Also Read:- ABRA CEO predicts Bitcoin Price To Touch $50,000
Celebrities and Cryptocurrencies : Snoop Dogg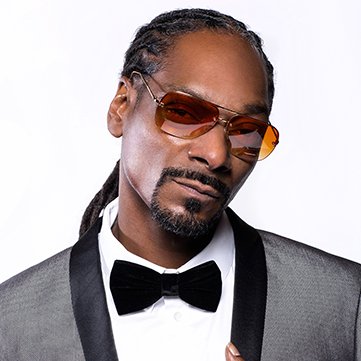 Snoop Dogg, the famous American Rapper and singer got famous in the cryptocurrency word too when he performed in a VIP Gathering hosted by Ripple. In a recent Ripple news post, the platform stated that Snoop himself would be performing at an upcoming XRP community night occurring during Blockchain Week NYC this May.
"As special thanks to those who are building liquidity, validating transactions, developing on the XRP Ledger, looking to xRapid as a liquidity solution and sharing the good word about XRP's many benefits, we're hosting a special night. This VIP gathering will feature a live music performance by Snoop Dogg"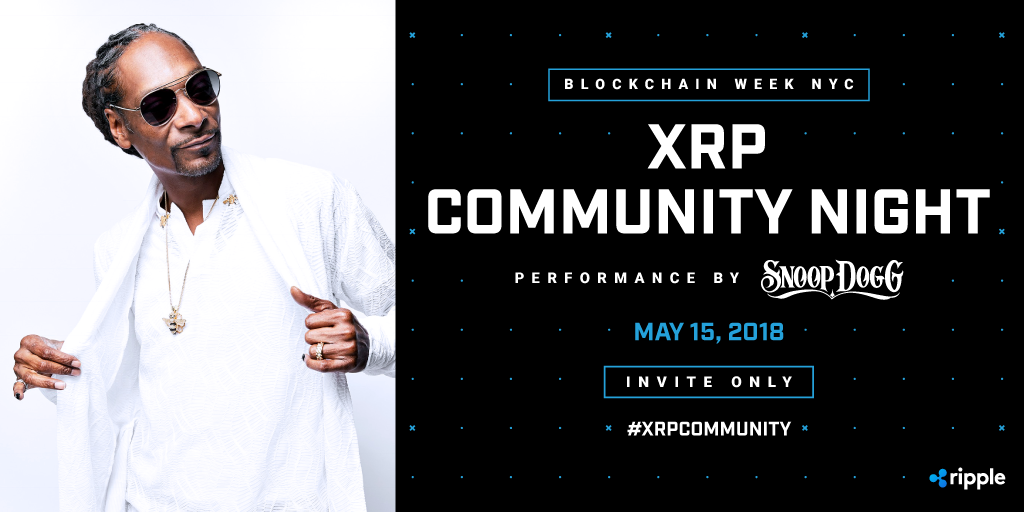 Ripple also announced that 10 tickets would be given way over Twitter in the weeks leading up to the event.
Win tickets to "https://twitter.com/hashtag/XRPCommunity?src=hash&ref_src=twsrc%5Etfw">#XRPCommunity Night with "https://twitter.com/SnoopDogg?ref_src=twsrc%5Etfw">@SnoopDogg on May 15 during "https://twitter.com/hashtag/BlockchainWeek?src=hash&ref_src=twsrc%5Etfw">#BlockchainWeek in NYC! More on how to win: "https://t.co/wHOEVcjSkH">https://t.co/wHOEVcjSkH "https://t.co/iPjQcySKTk">pic.twitter.com/iPjQcySKTk

— Ripple (@Ripple) "https://twitter.com/Ripple/status/988812196611174400?ref_src=twsrc%5Etfw">April 24, 2018
In 2013, Snoop Dogg announced that his next album would be available for purchase with Bitcoin and delivered via drone — even going to far as to hit up Coinbase directly. The proposed partnership, sadly, did not come to pass.
My next record available in bitcoin n delivered in a drone.

— Snoop Dogg (@SnoopDogg) "https://twitter.com/SnoopDogg/status/407350025677586433?ref_src=twsrc%5Etfw">December 2, 2013

More recently, Snoop Dogg has promoted "fee-free" cryptocurrency trading platform Robinhood via Twitter:
Putting tha Crip in Crypto! "https://t.co/qaQdUru3xe">https://t.co/qaQdUru3xe

— Snoop Dogg (@SnoopDogg) "https://twitter.com/SnoopDogg/status/956633426261524480?ref_src=twsrc%5Etfw">January 25, 2018
Also in 2017, Snoop Dogg was presented with 1,500 SparkleCOINs from the company worth approximately $55,500 as a donation for his youth football program. "I appreciate and accept this kind gesture on behalf of my football league," he said.
Celebrities and Cryptocurrencies: Jessica VerSteeg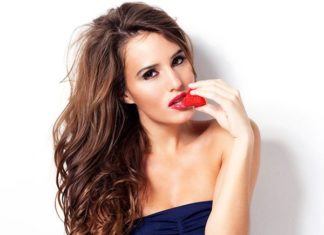 Jessica VerSteeg, the former Miss IOWA USA 2014 and a model got into the cryptocurrency space last year in 2017. Jessica VerSteeg launched her own cryptocurrency by the name of ParagonCoin which aims to revolutionise Cannabis Industry by adopting blockchain technology. The project also focuses on providing Co-Working spaces to Cannabis startups.

Marijuana's complicated legal status in the United States has made it hard for businesses that sell marijuana products to do business– but former Miss Iowa Jessica VerSteeg claims that her new cryptocoin ParagonCoin could help marijuana dispensaries solve their banking problems. Along with Jessica, Jayceon Terrell Taylor a.k.a The Game (or simply Game), an American rapper and actor is also associated with Paragon project as an Advisor.
VerSteeg defended her intentions when she spoke to "https://www.forbes.com/sites/chitraragavan/2017/09/15/the-iowa-beauty-queen-the-russian-technocrat-and-their-cannabis-crypto-launch/#79e64cb0424a" target="_blank" rel="nofollow noopener noreferrer">Forbes:
"We don't need money in our own lives. We don't need fame. Out of our own desire to help, we decided to make it [ParagonCoin] for the community."
Celebrities and Cryptocurrencies : Football Legend Lionel Messi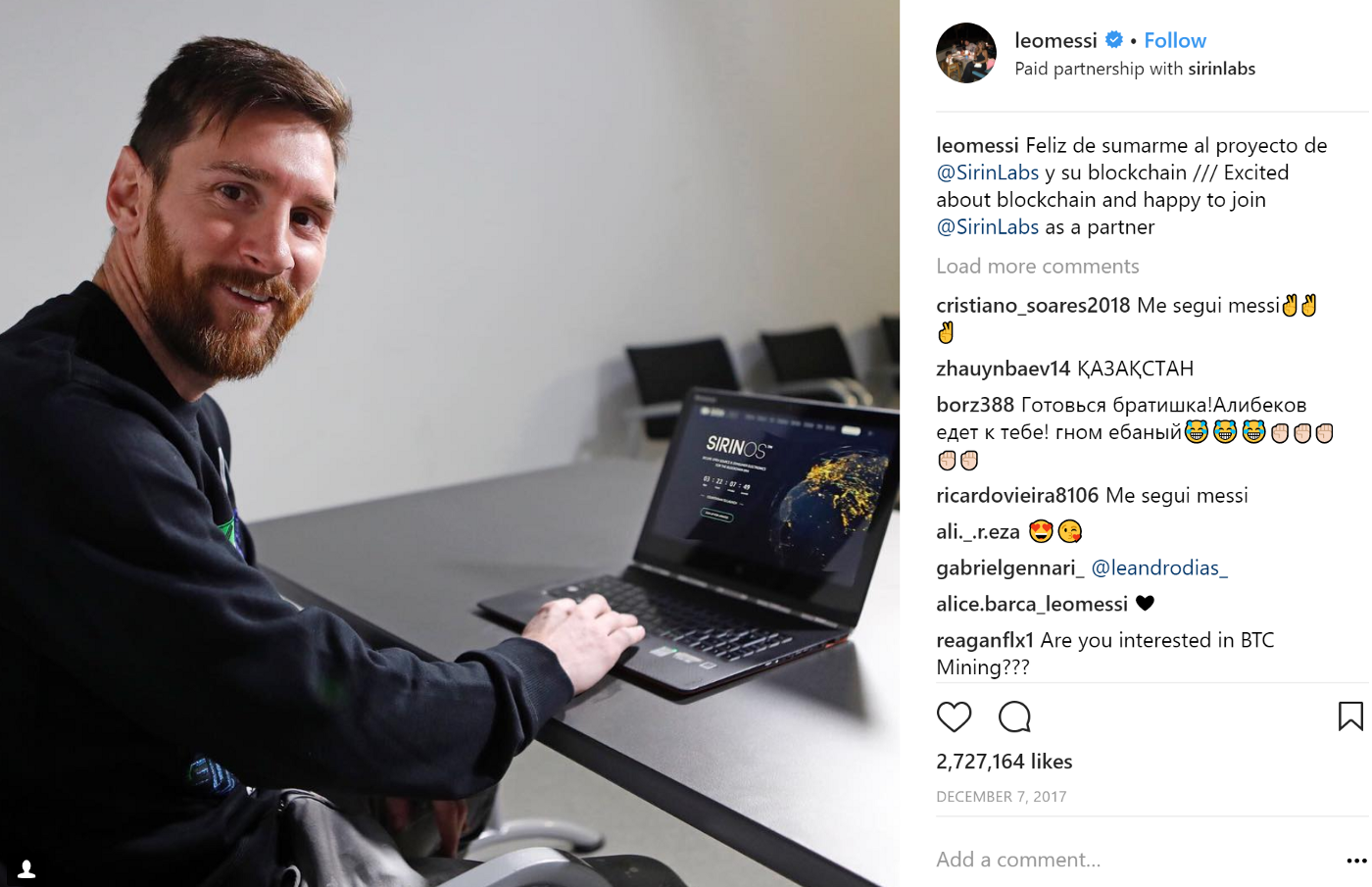 Lionel Messi, the football legend became the global brand ambassador for Sirin Labs, the developer of the blockchain-based secure smartphone "Finney" and all-in-one PC. Messi even wrote on his Facebook and Instagram that he was excited about "../blockchain/" target="_blank" rel="noopener noreferrer">blockchain
Messi confirmed that he would be promoting Sirin Labs with the following statement:
"I am usually busy trying to decentralize defences and after digging deeper into Blockchain and decentralized systems, I'm excited to join SIRIN LABS as an ambassador to make blockchain more friendly with their upcoming operating system for smartphones."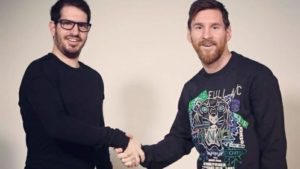 Celebrities and Cryptocurrencies : Footballer Luis Suarez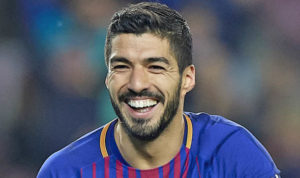 Luis Suarez, another footballer who hopped on the Crypto Bus. The Uruguayan football tweeted and asking his followers to join him in signing up to the Ethereum-based prediction market platform Stox and making their predictions for the US Tennis Open.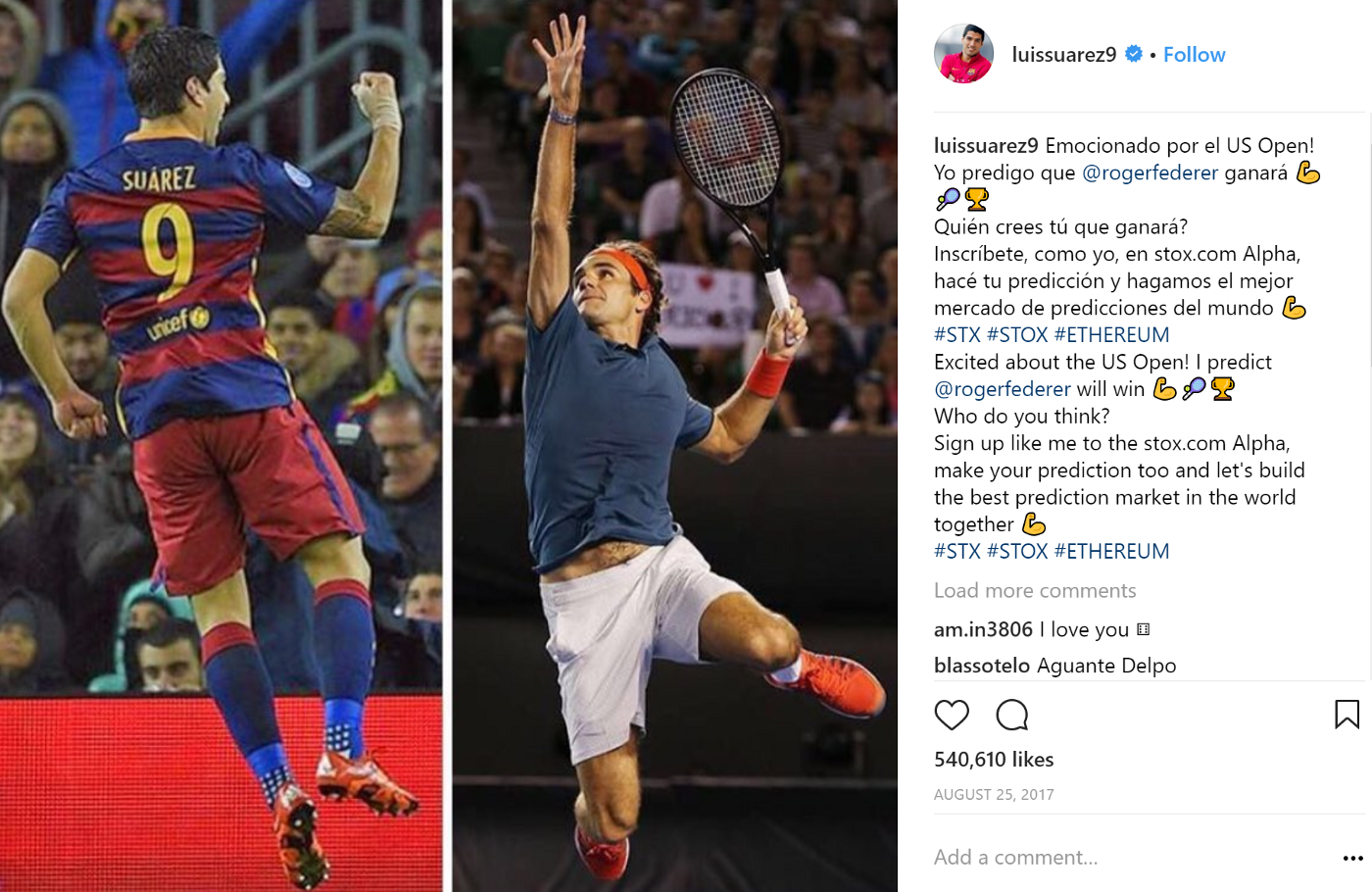 Celebrities and Cryptocurrencies : Mel B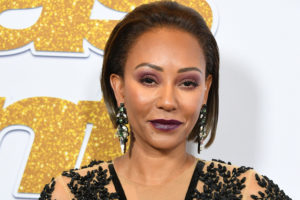 A former Spice Girl, who accepted Bitcoin way before anyone. Way back in 2014, she partnered with CloudHashing, which is yet another firm based in London to allow the sale of her Christmas single via Bitcoin. Inadvertently, Mel B is the first artist in the entire music industry to start accepting BTC.
Back then, Mel B shared her excitement in a press release, that stated that she entrusts the potential of Bitcoin to make life easier for a lot of people. She even pointed out the Bitcoin has united her fans under one currency. Since then, CloudHashing has earned a place among the biggest companies around the world that offer mining contracts for BTC.
Mel B was a trendsetter during her time as a Spice Girls. Also, she was the first musician to accept Bitcoin as payment for her music in 2013. "Bitcoin unites my fans around the world using one currency," she said back then.
Celebrities and Cryptocurrencies : DJ Khaled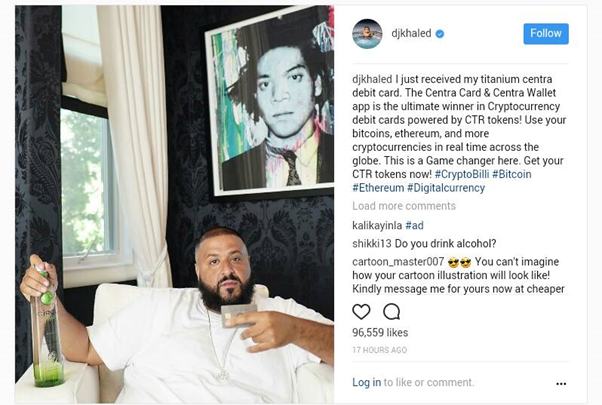 As mentioned above, Rapper DJ Khaled was also involved in promoting Centra ICO. He shared a photo with a Centra card on his Instagram profile. He also posted a video talking about storing and using various cryptocurrencies.
Celebrities and Cryptocurrencies: Björk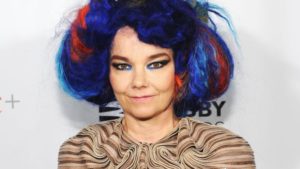 Björk, a popular singer from Iceland partnered up with Blockpool, a company from London to enable the purchase of her 2017 Utopia album via Bitcoin.  In addition, reports suggest that the singer continues her collaboration with Blockpool in order to enable payments in numerous altcoins, including AudioCoin, Litecoin, and Dash.
Celebrities and Cryptocurrencies: 50 Cents
l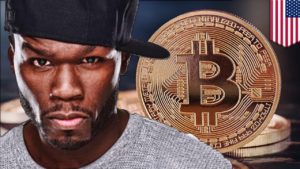 In 2014, the American Rapper shocked his fans when he let them buy his album Animal Ambition via Bitcoins.After the price of bitcoin spiked in late 2017, "https://techcrunch.com/2018/01/24/50-cent-bitcoin-millionaire-album-sales/" target="_blank" rel="nofollow noopener noreferrer">TechCrunch reported that Jackson had "accidently" made "somewhere between $7 million and $8 million."
However, it was later discovered that 50 cents had never actually "HODLED" Bitcoins. The bitcoin funds he received from album sales were immediately converted into US dollars.
Jackson said that he never corrected the TechCrunch story because he believed that it would enhance his image.
"So long as a press story is not irreparably damaging to my image or brand, I usually do not feel the need to publicly deny the reporting."
Celebrities and Cryptocurrencies : Porn Star Storm Daniel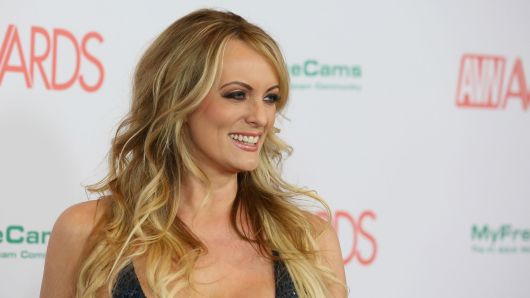 need changes Porn star Storm Daniels also got involved in cryptocurrency when her official wesite use to accept VIT (Vice Industry Token) payments. In addition to Daniels' site, VIT is also accepted on a number of other adult entertainment platforms.
Pornhub VP Corey Price issued the following statement about the significance of VIT after his company joined forces with Daniels.
"History has proven that the adult entertainment industry plays a critical role in adoption for innovative technology. We saw that with VHS, Betamax, credit card payment icons and, most recently, VR goggles. We expect to see widespread adoption of crypto and blockchain in short order."
Celebrities And Cryptocurrencies : Bollywood Legend Amitabh Bachchan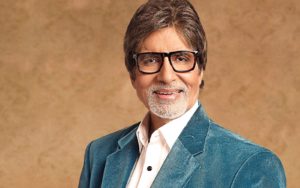 Amitabh Bachchan, a.k.a Big B, A legend from the pages of  Bollywood, Amitabh along with his son invested an entire quarter of a million, during a course of around two years to a Singapore-based Meridian Tech Pte.
Bachchan managed to capitalize on the craze surrounding the coin. The company's stocks went through the roof and his investment of $250,000 grew to $1.7 Million.
Read more details: "../bitcoin-amitabh-bachchan/">Bachchans Surfs High The Bitcoin Wave
Celebrities and Cryptocurrencies : Boxer Mike Tyson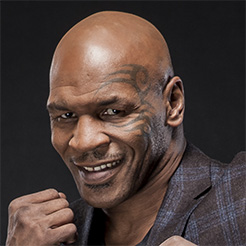 Along with a large contributor to the crypto world, Mike Tyson even started 'The Mike Tyson Bitcoin ATM' development. These ATMs can exchange pretty much any traditional currency into BTC in less than 20 seconds. Initially installed at Las Vegas-based LINQ Hotel & Casino, Tyson stated his honor jumping upon the Bitcoin wagon.
His affection did not stop here, he partnered up with a company called Bitcoin Direct, to launch a mobile-friendly digital wallet for Bitcoin. The wallet Glidera's exchange platform for buying, selling, managing, and storing BTC. Additionally, the app's background features Tyson's own face tattoo.
In 2015, Tyson revealed to Vice that he had made significant bitcoin investments:
"I'm very proud to be a part of the Bitcoin revolution. Digital currency is the future and the more I learn about it the more intrigued I become. Digital currency is going to level the playing ground for those that want alternatives for financial freedom. No one knows better than I how uncertain the economy can be and at this juncture in my life it is imperative that I am proactive about my financial planning and for me it includes Bitcoin."
Celebrities and Cryptocurrencies : Boxer Floyd Mayweather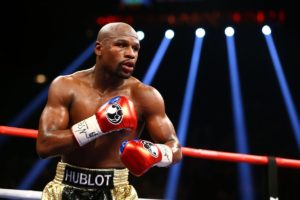 Floyd Mayweather, the boxing champion was backing and promoting several"../what-is-ico/" target="_blank" rel="noopener noreferrer"> Initial Coin Offerings. He even dubbed himself as Floyd "Crypto" Mayweather last year. He was promoting "https://www.cnbc.com/2018/04/03/floyd-mayweather-backed-cryptocurrency-ico-fraud-sec-says.html" target="_blank" rel="nofollow noopener noreferrer">"Centra" which was later charged with fraud by SEC. Centra was offering a "../bitcoin-debit-cards/" target="_blank" rel="noopener noreferrer">crypto debit card with Visa and Mastercard integrations but the SEC alleges that Centra had no connection with either company. The founders of Centra also made up names of people who worked there and paid celebrities for promotion. Curiously, the SEC did not name Mayweather in the statement. DJ Khaled was another Centra supporter
Hubii,another coin, tanked its initial coin offering, raising less than a fifth of the $50 million it sought.
Since then, Floyd Mayweather is quite about cryptocurrencies.
Celebrities and Cryptocurrencies : Boxer Manny Pacquiao

Manny Pacquiao, the greatest rival to boxer Floyd Mayweather had their historical boxing match in 2015. The boxing match was dubbed as The Fight of the Century, or the Battle for Greatness. Like Mayweather, Pacquiao also picked up his interest in cryptocurrencies when he announced in April this year, that he would be launching his own cryptocoins by the name of "PAC Token". The PAC token would allow fans to buy the Filipino star's merchandise and interact with him via live-streaming.
Manny Pacquiao has also invested in Singapore-based Global Crypto Offering Exchange (GCOX).
Read more details:- "../boxer-manny-pacquiao-bring-cryptocurrency-market/" target="_blank" rel="noopener noreferrer">Boxer Manny Pacquiao To Bring His Own Cryptocurrency to Market
Celebrities and Cryptocurrencies : Marc Cuban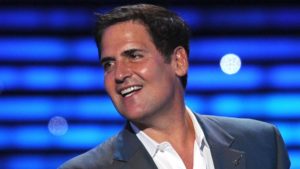 Marc Cuban, one of the panelists in famous "Shark Tank" and a Billionaire has also invested in Bitcoins. in 2017, Mark Cuban shared his rule for investing in Bitcoin. While the billionaire does own some Bitcoin, he says that you should only invest in the cyrptocurrency if you've got money to spare. He stated:
"It's still very much a gamble. It could go to $15,000 or zero and maybe both on the same day."
Celebrities and Cryptocurrencies : Steve Bannon, Advisor Of US President Donald Trump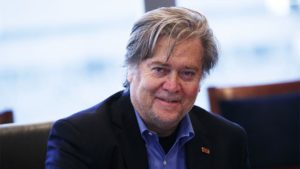 Steve Bannon is one of the most influential figures in right wing politics in the US and Europe. Bannon famously helped Trump devise a strategy for winning the White House in 2016. Bannon had also assisted a variety of European political parties including France's National Front, Germany's Alternative party, the Italian Northern League and many others.
Bannon's next big project will likely be a cryptocoin. In June of 2018, Bannon announced that he's working on a new cryptocurrency he calls "DeplorablesCoin."
During an interview with "https://www.nytimes.com/2018/06/14/technology/steve-bannon-bitcoin.html" target="_blank" rel="nofollow noopener noreferrer">The New York Times, Bannon explained why he thinks cryptocurrency can disrupt the establishment.
"It's disruptive populism. It takes control back from central authorities. It's revolutionary."
Celebrities and Cryptocurrencies : US Rapper Nas Invested $25 Million in Coinbase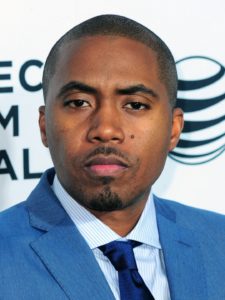 The US rapper and hip-hop artist, Nas invested around $25 million in Coinbase. Coinbase is now the biggest Bitcoin Exchange in the world.Furthermore, Nas has backed over 500 startups, and invest in up to 40 startup ventures.
Satisfied with his investments, Nas unabashedly admitted his plans to continue getting involved in cryptocurrency and blockchain world. Notably, like others on our list, Nas believes that Bitcoin is the future.
"[Bitcoin] will evolve into an industry as big, if not bigger, than the Internet. My man Ben Horowitz really opened my eyes to that point. This isn't of the Internet age, bitcoin is its own age. Obviously challenges will arise from a security and privacy perspective, but the Internet was the same way 20 years ago."
Also Read:- "../latest-bitcoin-news-coinbase-bitcoin-startup-unicorn/">Coinbase Becomes The First Bitcoin Startup Unicorn
Jamie Foxx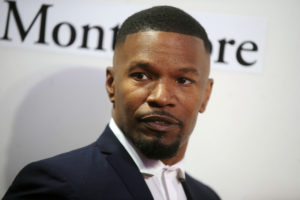 Oscar-winning actor, Jamie Foxx endorsed the ICO of fee-less cryptocurrency exchange on twitter. He tweeted:-
Looking forward to participating in the new "https://twitter.com/COBINHOOD?ref_src=twsrc%5Etfw">@cobinhood Token! ZERO fee trading! "https://twitter.com/hashtag/CryptoCurrency?src=hash&ref_src=twsrc%5Etfw">#CryptoCurrency "https://twitter.com/hashtag/BitCoin?src=hash&ref_src=twsrc%5Etfw">#BitCoin "https://twitter.com/hashtag/ETH?src=hash&ref_src=twsrc%5Etfw">#ETH – "https://t.co/1XFiosn22S">https://t.co/1XFiosn22S "https://t.co/A7es0C2Rxr">pic.twitter.com/A7es0C2Rxr

— Jamie Foxx (@iamjamiefoxx) "https://twitter.com/iamjamiefoxx/status/909864791249846277?ref_src=twsrc%5Etfw">September 18, 2017
Also Read:-
Get latest crypto news and updates on KryptoMoney.com