Indian Govmernment Does Not Recognises Cryptocurrencies As Legal Tender Of Money
Cryptocurrency enthusiasts in India have considerable reason to mourn courtesy the stringent stance taken up by the national finance minister Arun Jaitley today while presenting the Union Budget 2018. During his budget speech, the Finance Minister enumerated that the government is ready to traverse any distance for ceasing the functioning of crypto assets within the Indian territory.
His speech echoed the fact that Indian government does in no way recognise Cryptocurrencies such as Bitcoin same as a legal tender but is equally welcoming towards the spread of blockchain technology for pioneering payment gateways.
Jaitley said while presenting the 2018-19 Union Budget in the Lok Sabha.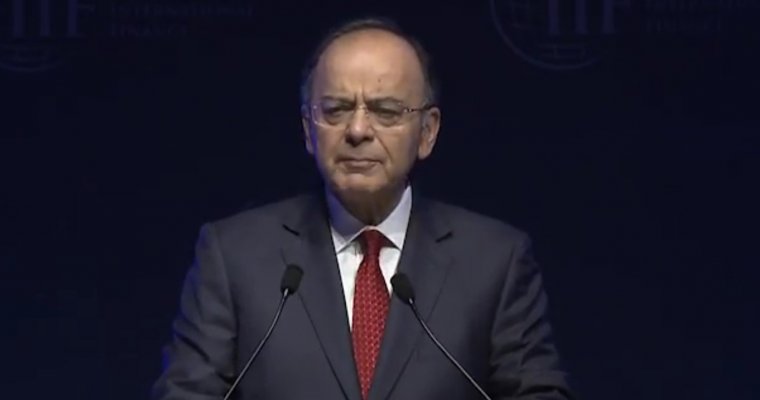 "The government does not recognise cryptocurrency as legal tender or coin and will take all measures to eliminate the use of these cryptoassets in financing illegitimate activities or as part of the payments system,"
Arun Jaitley
Finance Minister Of India
Although part of this statement is not new at all. The Finance Minister Arun Jaitley had said the same on January 2nd in a Rajya Sabha Session that the Government of India and the Reserve bank of India does not recognises Bitcoin as a legal tender of money.
The second part of the statement that "all measures to eliminate the use of these cryptoassets in financing illegitimate activities or as part of the payments system,"   is something to be looked at. In some cases cryptocurrencies are being used to finance illegal activities. The government must take each and every step to avoid financing of illegal activities through cryptocurrencies.
Cryptocurrencies in India have been subject to massive speculation off late. The Indian regulators had since the very onset taken an anti-crypto stand which served as a massive cause of concern for the large number of crypto traders and investors operating nationally.
However, this recent decision is sure to have repercussions on the international cryptocurrency trade given the fact that One out of every Ten global bitcoin transactions take shape in India  ( as per Quartz)
Monish Panda, the founder of law firm Monish Panda & Associates pointed out that:
"The government will now either come out with a legislative mechanism or make suitable amendment in existing legislation to ensure that dealing and trading in cryptocurrency is made illegal and to penalise entities and individuals who are involved in their trade and circulation. We will have to wait and watch as to what will be the final framework of such legislation."
The Indian finance ministry had dubbed cryptocurrencies to be a Ponzi scheme last year. The ministry revealed that:
"There is a real and heightened risk of investment bubble of the type seen in ponzi schemes which can result in sudden and prolonged crash exposing investors, especially retail consumers losing their hard-earned money. Consumers need to be alert and extremely cautious to avoid getting trapped in such ponzi schemes."
Narendra Modi, the Prime Minister of India had made the announcement of setting up of a committee to look into the implications of virtual currencies for understanding the worldwide regulations surrounding them. Various other countries around the globe had also closed down the shutter on crypto revolution simultaneously. China was reported to be widening its crackdown on crypto trading in January. But the Indian exchanges did not lose hope as they constantly wished against all odds that the Indian government shall not completely shun the crypto growth but bring along stringent regulations for curbing its associated evils. However, this latest announcement is sure to shatter the last of hopes left.
Jaitley had informed the parliament last year that no regulations were existent regarding the governing of cryptocurrencies in India. He also added that operating license had not been rendered by RBI to any of the companies dealing with crypto trading.
Reserve Bank of India had expressed its discomfort regrading cryptocurrencies such as bitcoin over the last few months. But awed by its success globally, there are chances that the Central bank of India may launch it's own Fiat cryptocurrency, rumored to be named Laxmi Coin. Although it has not been confirmed any official sources. (KryptoMoney advises it's readers to stay alert and beware of any scams that are existing in the market under the name Laxmi coin)
Once this currency becomes fully operational, it shall serve as a viable alternative to the Indian rupee for fostering digital transactions. This cryptocurrency initiative of RBI is a part of its ultimate goal of creating an exclusive Blockchain setup to propel its functionalities.
A lead has been taken by State Bank of India in bringing tech companies and lenders together to share information amongst banks and use blockchain technology which is expected to help them in tackling bad loans and preventing frauds. This initiative of SBI has been named as Bankchain and is being developed under collaborative efforts of Microsoft, IBM, KPMG, Skylark and ten commercial banks.
While giving his speech about Union Budet today, the Finance Minister also mentioned about Blockchain Technology that :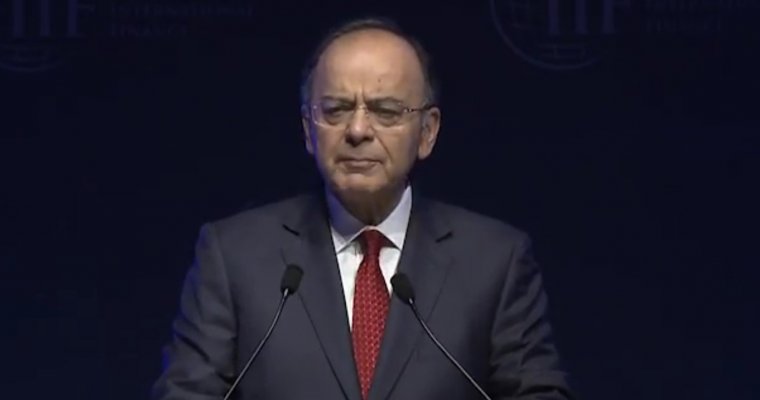 "The Government will explore use of Blockchain Technology proactively for ushering in digital economy".
Arun Jaitley
Finance Minister Of India
Conclusion
To mention again, no new statement has been made with regards to cryptocurrencies. It has been previously mentioned by the Finance Minister that, the Government and RBI does not recognise Cryptocurrencies as legal tender.
This means that an individual or an organisation cannot accept Bitcoin or other cryptocurrencies in form of payments. This also means that in no way cryptocurrencies are banned in India.
Will today's event affect price of Bitcoin and Cryptocurrencies?
Bitcoin and cryptocurrencies are now a global phenomenon with it's pricing depending upon the demand and supply. Countries like China had tried to stop Bitcoin by cracking down Bitcoin exchanges in the country last year, but it could not as cryptocurrencies like Bitcoin are designed to function on a peer-to-peer basis and is not in the hands of any central authority.
Although China, ordered Bitcoin Exchanges to shut down last year, it didn't affected the prices of Bitcoin and it made a new all time high around $20,000 in the same year.
This prooves that even the powerful economies like China cannot stop cryptocurrencies like Bitcoins.
KryptoMoney.com publishes latest news and updates about Bitcoin, Blockchain Technology , Cryptocurrencies and upcoming ICO's.
Subscribe to our newsletters and join our Telegram Channel to stay updated.
Tarunima Ghosh Laha is a Finance Post Grad from St. Xaviers who believes Finance is more than just Balance Sheets and Ledger creation. This filmy bookworm who believes she was a sloth in past life also nourishes a penchant of owning a private zoo someday. Equipped with a laptop and online Lexicon she is all set to give finance a glamorous makeover in the form of exciting writeups with bang on info and flashy new words.