Regulation Rules On Cryptocurrencies In India To Be Out Soon : SEBI Chairman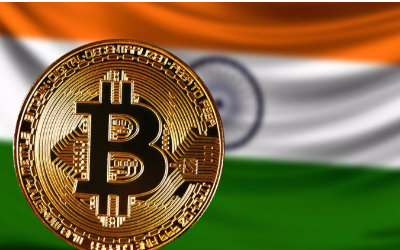 Ajay Tyagi, the chairman of Securities and Exchange Board of India (SEB) revealed on Saturday that the role of various regulators in regards to cryptocurrency has been finalized and the regulations shall be out soon. This announcement comes at a time when cryptocurrency investors are growing all the more anxious with each passing day amidst massive volatility and safety threats.
Tyagi told:
"The day Budget was presented, on the next day itself we have requested DEA (Department of Economic Affairs) to call a meeting of that very quickly…We want first a policy to be framed…We have actually decided that which regulator will do what and we want that the committee should come out with the regulations very quickly and we will fully contribute to this."
Ajay Tyagi
Also Read: Bitcoin Does Not Possess Any Systematic Risk And Cannot Be Ignored- SEBI Chairman
Tyagi is a part of the committee set up by Indian government for examining virtual currencies in details. The committee is also pondering over prospects of coming ahead with the launch of their exclusive crypto but the policy guidelines need to be published before SEBI's role can be outlined.
The cryptocurrencies are stored in an electronic format making them all the more vulnerable to threats of malware attack, password loss and hacking which might ultimately pave the way for loss of money.
KryptoMoney.com publishes latest news and updates about Bitcoin, Blockchain Technology , Cryptocurrencies and upcoming ICO's.
Subscribe to our newsletters and join our Telegram Channel to stay updated.
Comments
comments