Singapore Government Wishes To Ride The Crypto Growth Curve
The government of Singapore had earlier provided much relief to crypto investors when it disclosed its decision "not to ban" cryptocurrency in the country. Recently Tharman Shanmugaratnam, the deputy prime minister of Singapore has added further information on the commitment made by the government. This however is just a small part of the bigger regulatory plan which the concerned government has in store for days to come.
Fourteen statements were published in a series on 5th February in answer to the questions placed by the members of parliament on Tuesday. Shanmugaratnam, the minister in charge of Monetary Authority of Singapore (MAS), established a hands-off policy in regards to cryptocurrencies for dealing with the same.
Tharman Shanmugaratnam says: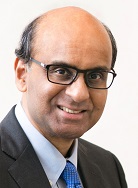 "(MAS) has been closely studying these developments and the potential risks they pose. As of now, there is no strong case to ban cryptocurrency trading here. But we will be subjecting those involved as intermediaries to our anti-money laundering regulations. And we will keep highlighting to Singaporeans that they could lose their shirts when they invest money in cryptocurrencies"
Tharman Shanmugaratnam
Deputy Prime Mininster Singapore
Also Read: South Korean Finance Minister Conforms It Will Not Ban Cryptocurrencies & Appreciates Blockchain Technology
Singapore had also positioned itself in a way similar to Japan for developing a congenial environment for the growth of both cryptocurrencies and the Blockchain network powering its flow. In stark contrast to Indonesia and China, this city has decided to ride on the Blockchain wave to become one of the biggest global technology hubs. While addressing this growing disparity in between Singapore and its neighboring nations, Shanmugaratnam revealed that exposure to the financial system was correspondingly insignificant while the volumes involved were comparatively small.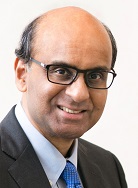 "For now, the nature and scale of cryptocurrency trading in Singapore does not pose risks to the safety and integrity of our financial system. Further, connections between cryptocurrency trading and Singapore's financial system are also not significant at present. Singapore's banking system does not have any signficant  exposure to global and local entities dealing in cryptocurrencies. We hence do not have broader, systemic risk concerns with regard to cryptocurrencies."
Tharman Shanmugaratnam
Deputy Prime Mininster Singapore
Ravi Menon, the managing director of MAS also gave out bullish predictions while discussing about crypto's future last month. He even took to mainstream media for saying that he hopes the crypto asset as well its underlying Blockchain technology shall live through the major crash.
Also Read: First Cryptocurrency Cafe Opened in Singapore, Accept's It's Own Cryptocurrency Called Ducatus
KryptoMoney.com publishes latest news and updates about Bitcoin, Blockchain Technology , Cryptocurrencies and upcoming ICO's.
Subscribe to our newsletters and join our Telegram Channel to stay updated.
Tarunima Ghosh Laha is a Finance Post Grad from St. Xaviers who believes Finance is more than just Balance Sheets and Ledger creation. This filmy bookworm who believes she was a sloth in past life also nourishes a penchant of owning a private zoo someday. Equipped with a laptop and online Lexicon she is all set to give finance a glamorous makeover in the form of exciting writeups with bang on info and flashy new words.