Cryptocurrency Exchange Binance's Trust Wallet Now Adds Support for XRP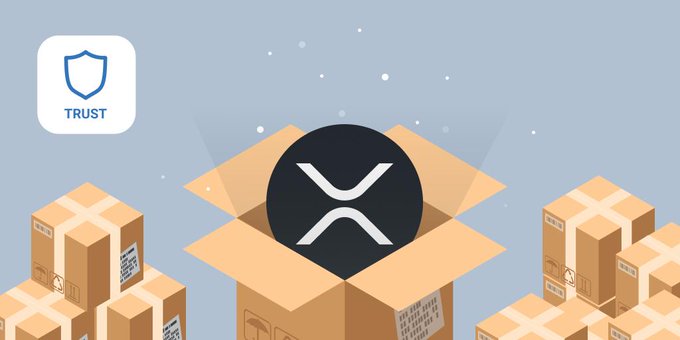 Trust Wallet, the official wallet for cryptocurrency exchange Binance adds support for Ripple (XRP), the third largest cryptocurrency by market capitalization, just days after the exchange enabled users to buy crypto with credit cards.
With that, the Trust Wallet users could now purchase XRP, bitcoin (BTC), bitcoin cash (BCH), litecoin (LTC) and ether (ETH) via  "major" credit and debit cards. The announcement did not further specify other details such as fees. Viktor Radchenko, the founder of Trust Wallet, stated
"We want to increase access to crypto and decentralized applications for all users. Adding credit card payments is one piece to furthering cryptocurrency adoption and realizing our larger vision in helping to bring the freedom of money, and we will continue to integrate more blockchains and features to Trust."
Read more: Crypto Exchange Binance To Allow Crypto Purchases Through Debit or Credit Card
The world's largest cryptocurrency exchange by adjusted trading volume, Binance acquired Trust Wallet last July. At the time, the wallet was compatible with only ethereum and ethereum-based tokens.
The exchange has expanded the wallet's horizon and has enabled support for multiple cryptocurrencies and currently supports 17 tokens and "hundreds" of decentralized apps or dapps, according to Tuesday's announcement.
The announcement stated that the Trust Wallet will be its native wallet even for its upcoming decentralized exchange, Binance DEX, expected to release in early Q2 of this year. The platform launched for public testing on Feb. 20. Notably, the exchange offered $100K rewards in tokens to users volunteering to test decentralized exchange.
Read more: ABBC Foundation Agreed To Stop Using "Alibaba" Name After Losing A Legal Battle
Image Ripplecoinnews