Japan's Entertainment Giant DMM Launches Cryptocurrency Mining Farms And Showrooms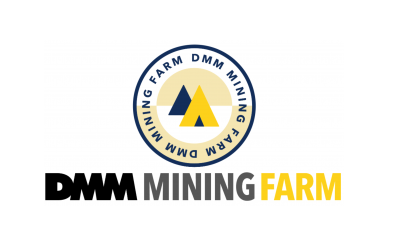 DMM, the Japanese entertainment Moghul has recently launched its "large-scale Japan-quality" cryptocurrency mining farm with an aim of deploying more farms in international territories.
DMM's Japanese Cryptocurrency Mining Farm
The operator of e-commerce magnet DMM.com, DMM Inc. having more than 27 million members revealed last week that it shall very soon launch its own cryptocurrency mining farm in Kanazawa City, Ishikawa Prefecture, Japan.
The company stated that, "DMM operates large-scale 'Japan-quality' cryptocurrency mining farms that are unparalleled in scale compared to other domestic operators…By establishing a cryptocurrency mining farm in the cold district, we realize low price electricity procurement and maximize mining revenue."
It was also revealed by the company that its cryptocurrency mining farm, "has also been turned into an open showroom for our customers to access."
More than 1000 cryptocurrency mining rigs shall be displayed in the company showroom. DMM is hoping, "to open this showroom from the beginning of March."
It has also announced that it shall, "plan to start acceptance from the middle of March for tours for the general public." The company has been trying to deploy further cryptocurrency mining farms overseas following its launch in Japan. Fuji Television Network described that, "By starting domestically, DMM's engineering team is directly involved in the operation to secure quality and win the trust of domestic users."
Also Read: Renewable Energy Provider In Japan Launches Plans For Cryptocurrency Miners
Cryptocurrency Mining Rigs Of DMM
Both ASIC and GPU mining rigs have been installed in the cryptocurrency mining farm of DMM which is hoping to mine various forms of digital tokens. The TV station reported that, DMM's "ASIC machines purchased [were] made in China. The ASIC machines are 650 MH/s (mega hash/sec), and the GPU machines are about 300 MH/s or less."
It was further noted by the news outlet that, "the power consumption is 750W for ASIC and 1900 to 2000W for GPU," while the GPU mining rigs comprise of twelve GPU cards connected with dual power supplies. DMM has revealed its future plan of mining cryptos such as bitcoin, litecoin and ether in upcoming days.
Shinichi Takaguchi, the leader of the DMM mining laboratory recently told Fuji TV that, "We are not particular about bitcoins." However, he also emphasized upon the fact that, they shall surely be "mining bitcoins" apart from other cryptos. He voiced out that the lab shall mine cryptos in accordance with its profitability meter depending upon the market environment. He was quoted as saying that:
"In the future, we plan to start managing our own DMM [mining] pool, and plan to develop cloud mining that allows general users to purchase mining rights around summer."
DMM launched its exclusive cryptocurrency exchange recently which can lend support to 7 crypto forms and 14 trading pairs.
Also Read: Japanese Economy Is Expected To Benefit Largely Out Of The Bitcoin Boost
KryptoMoney.com publishes latest news and updates about Bitcoin, Blockchain Technology , Cryptocurrencies and upcoming ICO's.
Subscribe to our newsletters and join our Telegram Channel to stay updated.
Comments
comments