Ethereum Classic Holders May Get Callisto (CLO) Tokens In March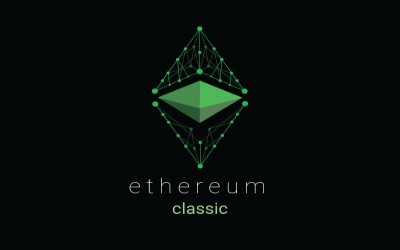 Ethereum Classic Airdrop Annoucement of Callisto (CLO) Tokens Causes ETC Price Surge
Good news for Ethereum Classic Holders or shall we say "HODLERS". The development team of Callisto Network project has suggested at a 1:1 airdrop which may trigger the price surge of ETC much to the delight of holders who have for long been awaiting some good news. Some are terming this phenomenon as ETC hard fork but Callisto shall actually take the form of a blockchain which shall test experimental protocols, seek out possible scaling solutions and also set up a governance system which shall incentivize both coin holders and miners. The update has laid down that, "Callisto is a separate blockchain that is based on Ethereum protocol with its own cryptocurrency (CLO)…Callisto introduces a Cold staking protocol that rewards coin holders for being network participants."
Cold staking refers to the process of incentivizing CLO coin holders by helping them earn interest and holding on to their stake of coins without validating transactions since Proof-of-Work (POW) will help in continuing with the consensus. The problem areas to be dealt with using Callisto project has been outlined as under:
Lack of proper balancing in influence and interest in the network. The balance showcases a strong bias towards miners.
Coin holders are not receiving any incentive for owning coins which are considered as important "store of value" currencies.
Lack of proper system of governance which can be catered to immediately by following the cold staking protocol.
The initial distribution of Callisto and airdrop for ETC holder have also been discussed in the update which pointed out that, "it was decided to distribute the initial stake of CLO between current ETC holders. We will make a snapshot of ETC blockchain at block 5500000 (approximately 5 March, 2018. This depends on ETC block time and ETC hashrate changes). Then we implement the initial balance of each ETC holder in the Callisto network genesis block, so each ETC owner will receive CLO coins automatically in a 1:1 ratio to the amount of ETC that he had at block 5500000."
In the aftermath of this announcement, the value of ETC hiked up and crossed $ 44 from  $32 figures before undergoing significant corrections. With long-term holders searching for profit avenues, Bitcoin price plummeted adding fuel to the fire of market correction which had been plaguing crypto aficionados for long. But ETC showed signs of stability this time as it did not drop as rapidly as it does otherwise following a decline in Bitcoin.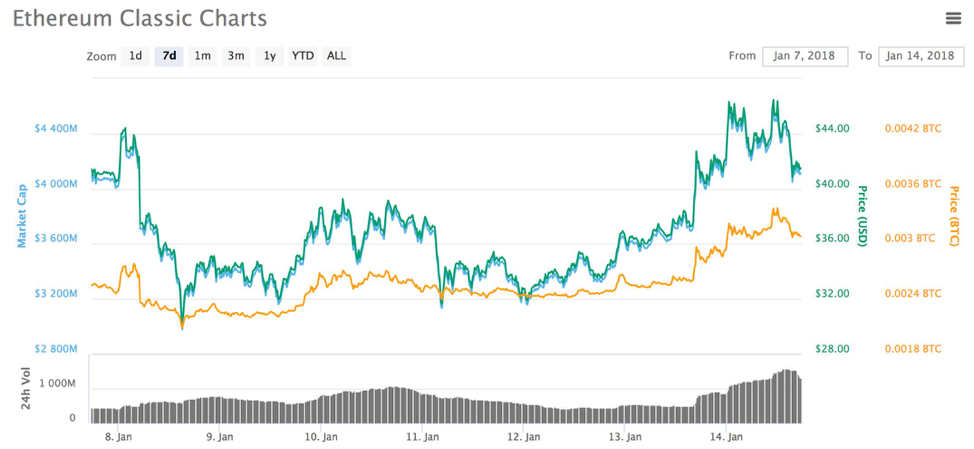 The price of Ethereum Classic was $32 at the time of publishing this article. The price of Ethereum Classic (ETC) is expected to double as the ETC airdrop announcement might create new demand for Ethereum Classic.
KryptoMoney.com publishes latest news and updates about Bitcoin, Blockchain Technology , Cryptocurrencies and upcoming ICO's.
Subscribe to our newsletters and join our Telegram Channel to stay updated.