South Korean Minister Speaks Out In Favor Of Cryptocurrencies
Kim Dong Yeon the finance minister of South Korea recently shared his insights about the massive potential of cryptocurrencies during his recent trip to China. This revelation comes at a time when global magnets are aligning themselves with the vivid positivity's of the underlying Blockchain technology.
The South Korean minister was quoted as saying that: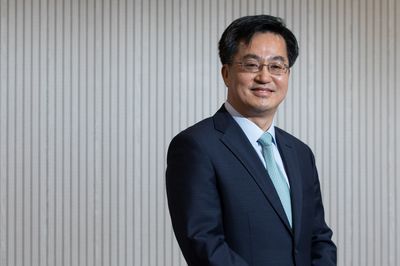 "Blockchain technology has the potential to become one of the core infrastructures of the fourth industrial revolution. The development of blockchain technology can really change the world."
Kim Domg-Yeon
Finance Mininster, South Korea
South Korea has decided to bring upon regulations rather than abolishing cryptocurrencies given its immense benefits. China on the other hand is proposing to bring upon a complete ban on cryptocurrencies given its close association with illicit activities like that of money laundering.
Also Read: South Korea Is Not Banning Bitcoin, Financial Regulators Clarified
The regulations laid down by the South Korean authorities can serve as the perfect example for other countries who wish to walk down a similar path. Regulations such as making it mandatory to open KYC enabled crypto trading accounts can be the perfect safeguard against unscrupulous people creating fake identities with phishing intentions.
30th January onwards it has been made compulsory for virtual accounts issued by banks to crypto exchanges for being converted to real-name accounts for trading in cryptocurrencies and depositing money. South Korean corporate accounts however are not required to abide by the KYC implications but financial authorities and banks can conduct intensive checks whenever required for catering to money laundering issues. Recently North Korea stole cryptos worth tens of millions of dollars by using their hackers.
Countries such as China and India can also learn about the positivity's of Blockchain technology along with crypto assets by studying the moves of their South Korean peer.
KryptoMoney.com publishes latest news and updates about Bitcoin, Blockchain Technology , Cryptocurrencies and upcoming ICO's.
Subscribe to our newsletters and join our Telegram Channel to stay updated.