Why Did Potcoin Price Surge Recently? Dennis Rodman Appeared at Trump-Kim Summit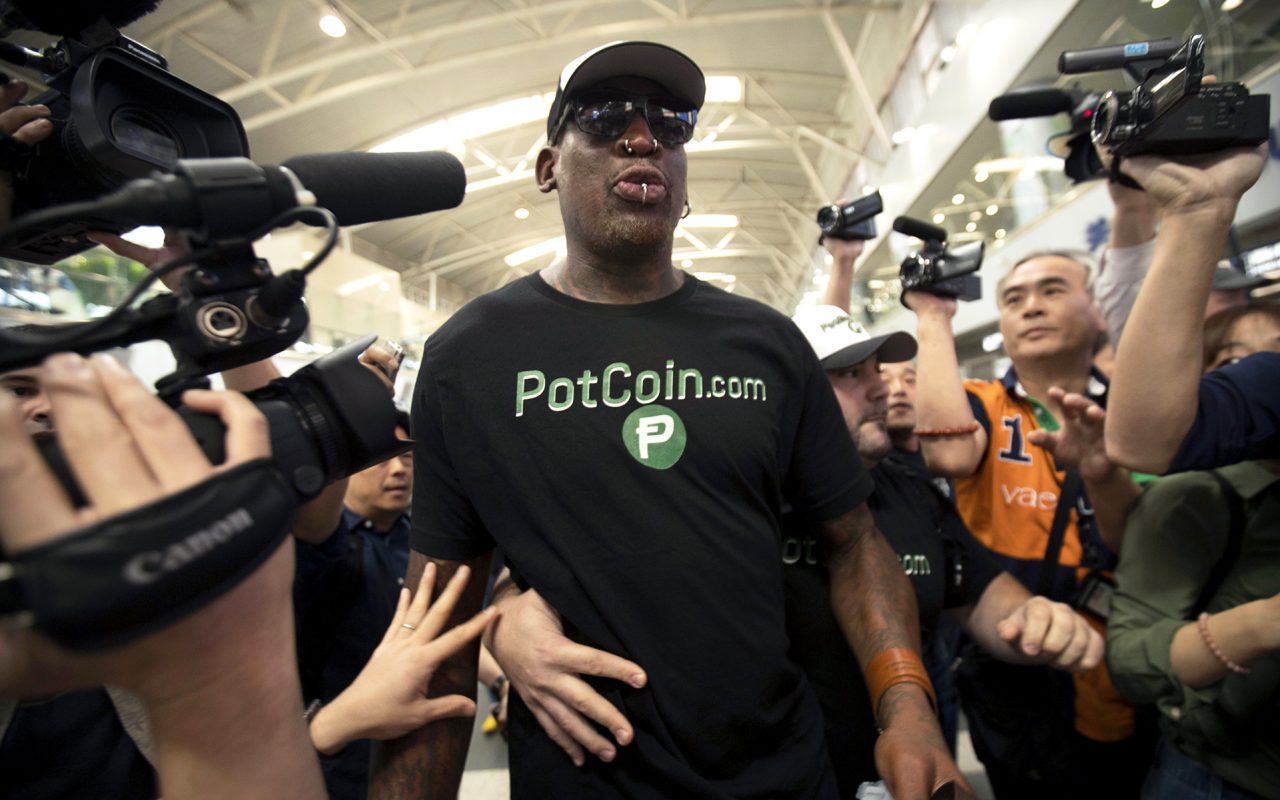 Potcoin, a digital currency company focused on the marijuana industry, made headlines when it announced plans to finance former NBA superstar Dennis Rodman's trip to the historic meeting. Now, perhaps unsurprisingly, the value of the potcoin currency has spiked in the immediate aftermath of the Kim-Trump summit at Singapore.
One can say that potcoin was looking to garner some easy publicity from Rodman's intended visit to Singapore (and while that does appear to be the case), the marijuana currency has a longer history with North Korea and the NBA star than one might realize.
Indeed, potcoin paid Rodman to travel to North Korea to visit with members of the regime last year. Rodman, in turn, has been an active spokesperson for the currency. He even wore a potcoin t-shirt during a portion of his visit over the past few days.
The potc oin price has, like most other cryptocurrencies, struggled in recent months following last year's bull run. At the beginning of this year it had a market cap of over $90 million but that has since fallen to just over $20 million.
Potcoin is designed to be a solution for the legal cannabis industry. The company has stated that one of its goals is to improve online payments for legal marijuana products sold online. When working with Rodman, though, the company seems to have adopted a message promoting peace and unity.
The price of potcoin climbed by about 12.6% in the hours immediately following the summit. It's not clear whether the price spike will remain, particularly because Rodman did not play an official role in the exchange between U.S. and North Korean leaders.
KryptoMoney.com publishes latest news and updates about Bitcoin, Blockchain Technology ,Cryptocurrencies and upcoming ICO's.