Blockchain Technology Based DENT Coin Bringing A Change In The Field Of Mobile Data Usage | What is Dent Coin?
The myriad of digital tokens ploughing the crypto space is bringing a paradigm change in the worldly operations. DENT coins stands out as an important member of the list of notable cryptocurrencies which is traded under the ticker symbol of DENT. Unlike its peers such as Vechain, RaiBlocks, Pivx. Startis, Digibyte and Cardano, Dent is completely dedicated to building up an end-to-end mobile data exchange.
This digital coin was developed by Dent Wireless Limited by leveraging on the dynamic blockchain technology for disrupting the world of telcos permanently. Today we shall discuss in detail about the factors triggering the rise of this crypto project and the importance of its associated currency in modern day financial sphere.
History Of Dent Coin
With mobile data becoming a significant commodity, people often end up overusing or underusing the same. But they could never think of a comprehensive platform which can assist them in trading their mobile data. This was the biggest trigger for core development team of Dent who felt the requirement of liberating mobile data. Thus, Dent was developed and deployed for changing the way users purchase, utilise and spend their mobile data which has become a big asset these days coupled with the rhetoric rise in population of under-developed countries around the globe.
Users can now connect with each other through this crypto ecosystem irrespective of their geo location. The unused mobile data allowances can be easily donated, bought or sold by users operating in this ecosystem. Dent coins were issued via a crowd sale on July 12, 2017 which lasted until July 26th.
Commando Coder Ltd., a well-reputed Forex firm founded in 2014 was the company behind the dynamic platform which is trying to bring a wholesome change in the consumption of international mobile data across the globe.
About Dent Coin
Dent is trying to liberate the functioning of mobile data by allowing users to exchange/trade their unused data through Dent Platform which is built on Ethereum blockchain. Its developers are striving hard to ensure that Dent attains the position of a global ecosystem in days to come for trading mobile data. Easy data pricing and profound transparency has enhanced its purchase efficiency in a way similar to traditional spot markets. Users can simply opt for more suitable and economical packages in place of the existing ones which has made trading seem like a cakewalk coupled with growing popularity of eSIMs. More and more people can proceed towards mobile data democratization by using this platform's coin.
The Dent currency is fuelling this exchange where data packages come loaded as Ethereum-based smart contracts. This has helped the exchange in evolving into the ultimate de-facto standard when it comes to trading different mobile data packages. The exchange even holds the potential of evolving into an important method of analysing the floating price of mobile data in near future. The existing data prices can be determined by easy interaction of more and more telcos and end-users in a market-driven manner paving the way for improved transparency, increased competition and better data utilisation.
Innovations On The Go
The build-up of the next big data sharing economy is the biggest innovation which is being propelled by Dent. This huge peer-to-peer network is expected to disrupt the existing telecom setup in the three ways mentioned below:
The process is getting streamlined by the Dent platform by eliminating all associated costs of data roaming which include the expensive routing set up between various telecom players.
Telcos and community can start trading in mobile data using these coins which can pave the path for a wide data sharing economy.
Consumers and IoT devices can automate the buying process of various data packages using this exchange. Users will be able to browse through different plans which are posted by other operators and users in his/her region and zero down on the one providing the best price guarantee.
NOTE: Apart from DENT, there is another cryptocurrency named TELCOIN, which is disrupting Telecom industry with Blockchain Technology. It is famously said that while DENT is moving against telecom players, TELCOIN is moving with telecom companies. Read more about TELCOIN
DENT mobile app 
The Dent mobile app will be used for managing and operating this blockchain-based mobile data exchange.
Its easy-to-use interface is free of lags or clutter.
Users will be required to register their number and get the same verified prior to app usage.
The carrier and country of the user will be checked by the platform prior to suggesting any specific plans.
Users will be able to view his peers available within the selected country or on a worldwide scale. They can also form a clear understanding of the data rates by checking their respective marketplace.
Dent app can be used for viewing the price of these crypto coins and earnings of DENT based on the network's sales consistently by a user.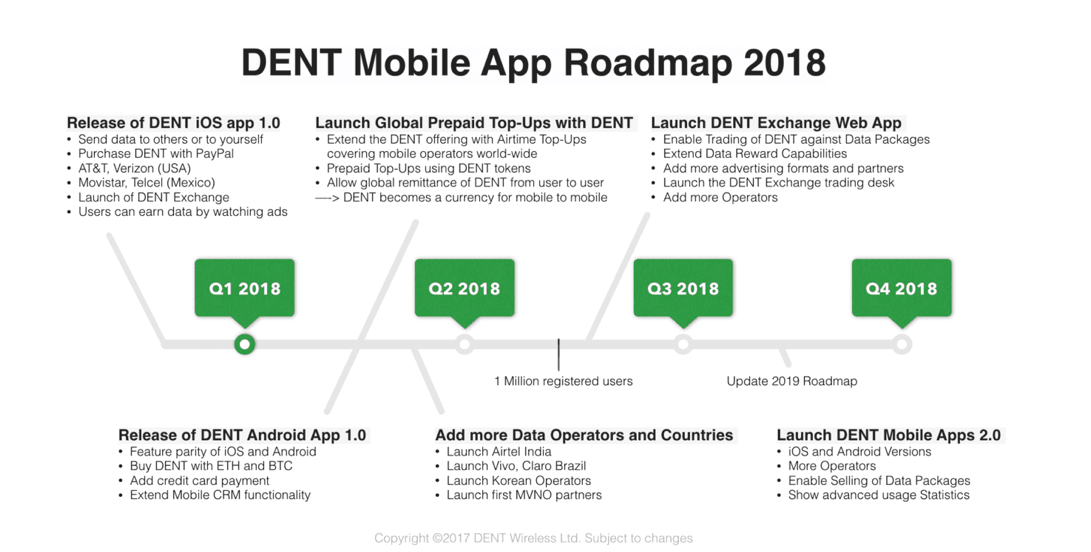 Comparison Of DENT Coin With Bitcoin 
While Bitcoin refers to a currency built on the blockchain platform, Dent surpasses the boundary of being just a currency for taking up the shape of an entire platform. Investors are holding high hopes about this crypto since its signifies the foremost effort taken for democratizing the whole mobile-data market and telecommunication industry. The fact that Dent coin cannot be mined stands as another potent point of different with Bitcoin.
Dent Token Sale
100 billion DENT tokens worth 152000 ETH were created. 70% were be sold in its public and pre-token sale. The remaining 30% shall be utilised by the company as user incentives, salaries and for telecommunication acquisition. A 1 billion token pledge is being made by the company in support of the United Nations SDG program targeted at implementation of modern telecommunications infrastructure in developing countries. Bonus shall also be made available based on the amount purchased and will start at 10%.
How To Mine Dent Coins ? | Dent Coin Mining
Dent coins are pre-mined tokens and thus Dent coins cannot be mined
From Where To Buy Dent Cryptocurrency ? | How To Buy Dent Coin?
Dent coin is listed and can be purchased from the following list of cryptocurrency exchanges :
UPDATE*** (11 July 2018):-  Binance recently listed DENT and started trading for DENT/BTC and DENT/ETH trading pairs on 2018/07/06 7:00
How to Buy DENT Coin in India?
Indian crypto trders and investors can buy DENT coin in India from the following Indian cryptocurrency exchanges:
The architecture of this crypto coin prevents it from being mined. However, it can be purchased from a number of exchanges such as Coinrail, Kucoin, HitBTC etc. Buyers need to have Ethereum coin holdings for purchasing this crypto coin. Investors can trade them in any traditional fiat such as USD if they do not own ETH coins.
Where to Store Dent Coins? | Best DENT Wallets
Dent Coin is an ERC-20 token, hence it can be stored in wallets that supports storage of ERC-20 Tokens like:
MyEtherWallet (MEW),
MetaMask,
Coinomi,
Ledger Nano S,
Trezor, etc
Here is a full list of wallets that are compatible and supports storage of ERC-20 tokens:- Best Wallets To Store Your ERC20 Tokens
DENT Coin Team
A team of experienced technologists, cryptographers and entrepreneurs triggered the incubation of this crypto project under the stellar guidance of Tero Katajainen, the CEO and Founder of the company.
Andee Vollmer (Co-Founder) and Mikko Linnamäki (Co-Founder) are other key players of this Hong Long based team which is passionate about ensuring a transition of the data-sharing economy from paper to real world using the Ethereum blockchain and following a marketplace-style system similar to its predecessor. However, blockchain technology has been utilised for adapting to the changing requirements of international mobile data.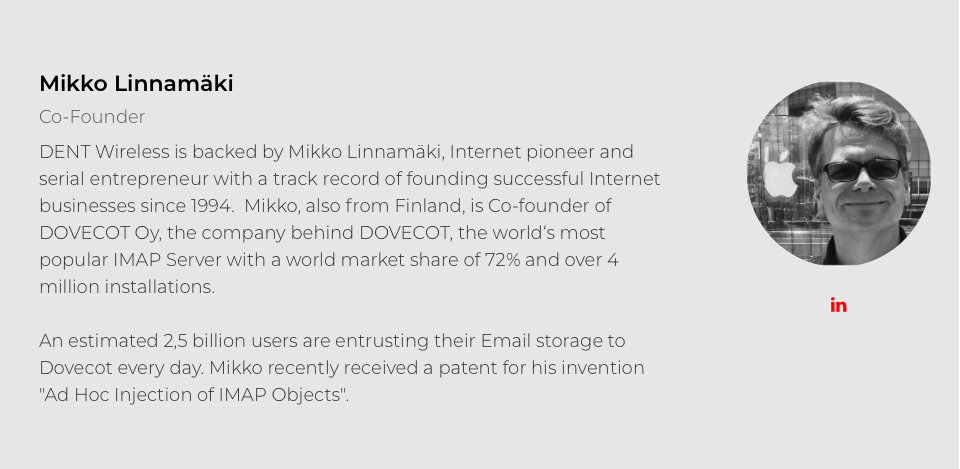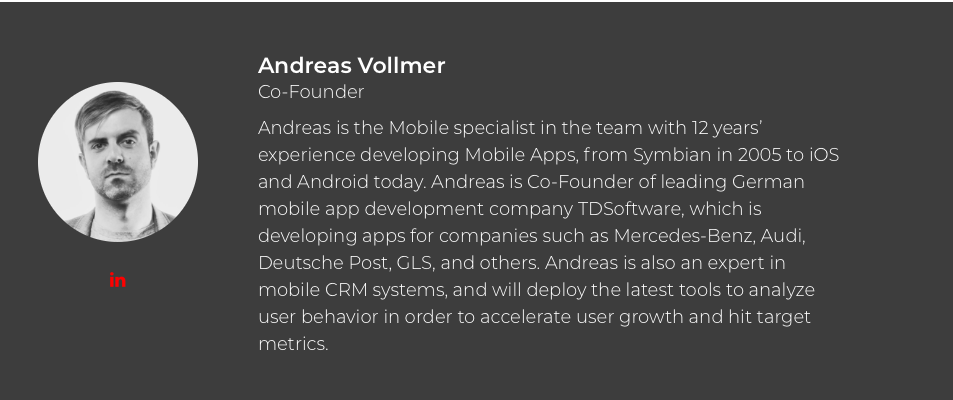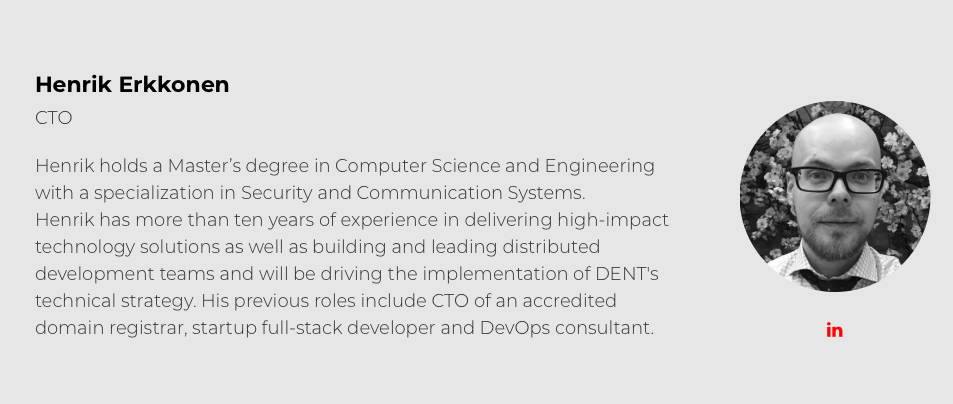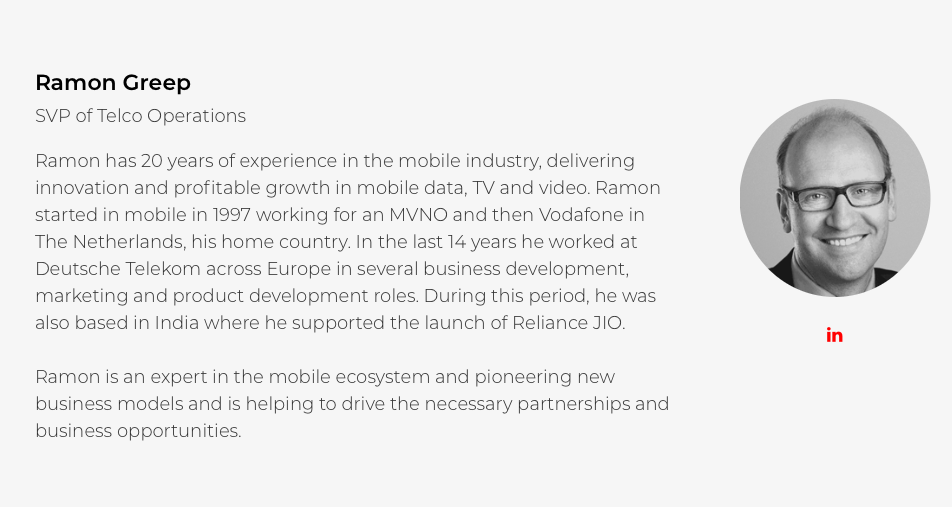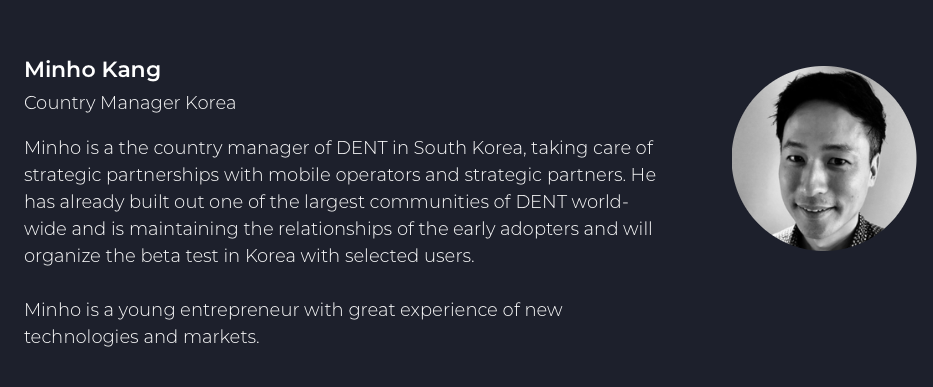 DENT Resources List
Future Prospects / Wrapping Up
Dent had been progressing in a slow but steady manner till now by providing an easy means of sending data top-ups to Verizon and AT&T customers in USA and Telcel and Movistar customers in Mexico. With the iOS and Android versions released, new countries like India and Brazil, and operators are being added by DENT Wireless. This seemingly small step has ushered in a significant hike in the market cap of DENT by bringing more coins into circulation and rising its price per token consequently.
Andee Vollmer, the Co-Founder of DENT Wireless holds the view that:
"DENT mobile apps are among the very first consumer products to leverage Blockchain technology. We have succeeded in using a cryptocurrency (DENT) in a way that the users do not even notice using one. This is the path to success and it will scale to a large user adaption as they can easily transfer value using the apps."
The results of user trials conducted by DENT Wireless on its mobile data trading was announced recently which was conducted in collaboration with PLDT Hong Kong. This idea was celebrated amongst users who seemed enthralled by the fact that they can now purchase mobile data from other users by utilising the DENT tokens.
Also Read:
KryptoMoney.com publishes latest news and updates about Bitcoin, Blockchain Technology, Cryptocurrencies and upcoming ICO's.