The development of EOS cryptocurrency has come to almost halt and reportedly, the $3.3 billion cryptocurrency is not the only one suffering, many other smart contract platforms where GitHub commits have observed plunged in recent months.
As per the data from Longhash, networks with smart platforms like EOS, Ethereum, and Tron has seen a downfall over the past three months. Even if we forgo, December as it is a month of holiday, where virtually every development slows down, the slowed down performance in the months of November and January is quite alarming.
There have been more than 4,000 commits in the past 12 months, whereas only 114 took place in the past three months on EOS. While,  Ethereum and Tron also see some decline, though not as extreme. However, all the three platforms weren't among the most active in terms of development as per CryptoMiso.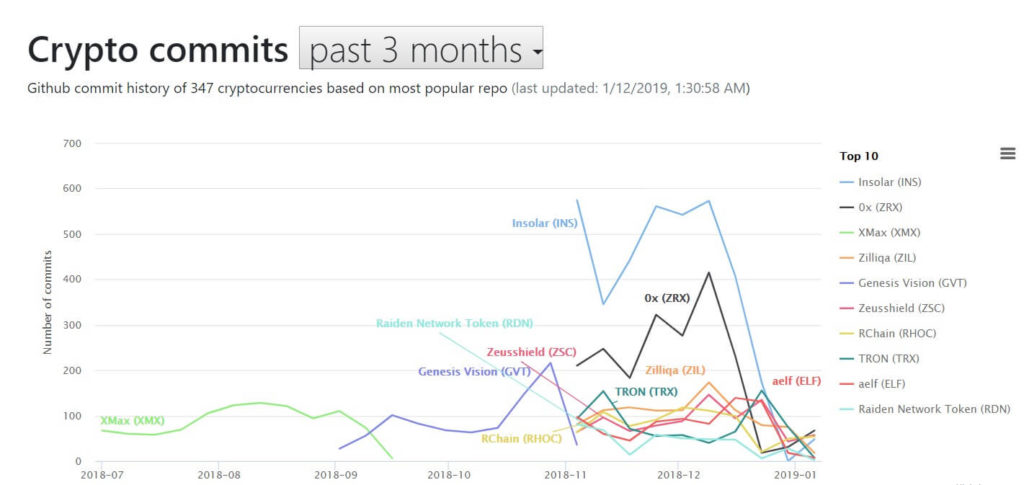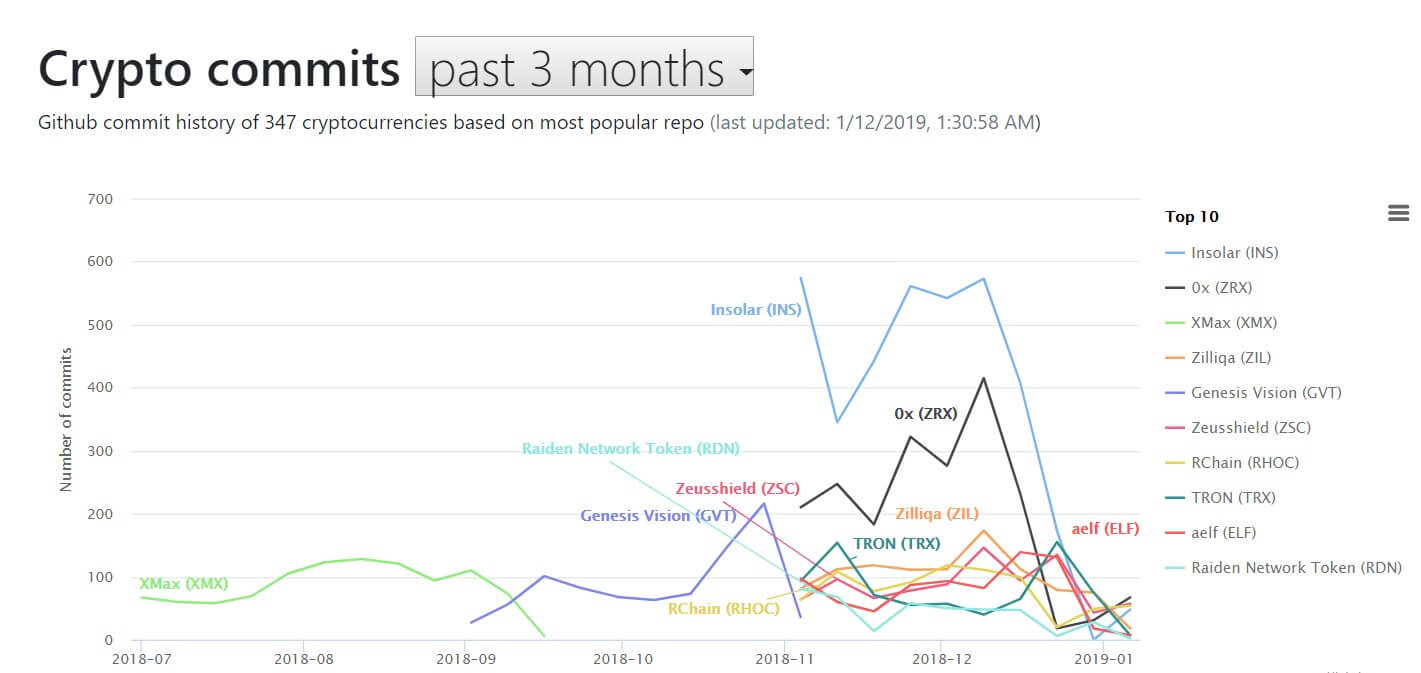 As seen in the above chart, Insolar has been by the most active development team, with some Ethereum-linked projects represented as well. Ethereum's scaling solution for both Raiden and 0x, have had a  high degree of development in comparison to other blockchain platforms.
Notably, Aelf continues its rapid development curve, a progress report published earlier in the month, gives positive signs for the community. Upon expanding the table to the past nine months, instead of past 3, EOS ranks #9. The chart below illustrates the decline in developer activity: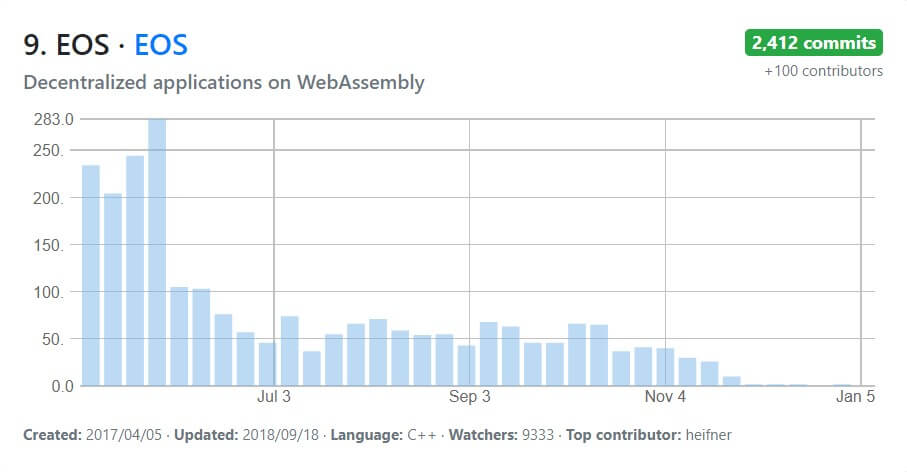 Interestingly, despite the steady decline in commits the developer count remains the same. Over the past nine months, 100 EOS contributors had over 2,700 commits approved. But what about the past three months? 114 by more than 100 contributors.
The very least is the number of developers working on EOS hasn't declined.
The news comes in the foot of concerns that EOS blocks are oversized. Purportedly, the chain is so large now that many node operators no longer want to run "full history nodes," which can be crucial for some aspects of EOS development.
When it comes to the blockchain, EOS is quite different from other citing to its "arbitration court" that can reverse fraudulent transactions. As of development outside of GitHub, the number of commits on a punch card might seem the most important figure. Notably, a single commit can change one line or every file in the codebase.
It may be a pointer, that the EOS development team has changed its policy about pushing commits, choosing to "squash" changes together and release updates on a more consistent schedule. The steady number of developers indicate that the development is actually ongoing, however, it may be the case that the methodology of publishing changes has been altered.
A giant possibility is that the decline in developer activity is attributable to the crypto winter.
Read more: Malaysian State Plans On Launching Blockchain Based Tracking For Agricultural Product