European Union Urges Global Cryptocurrency Regulations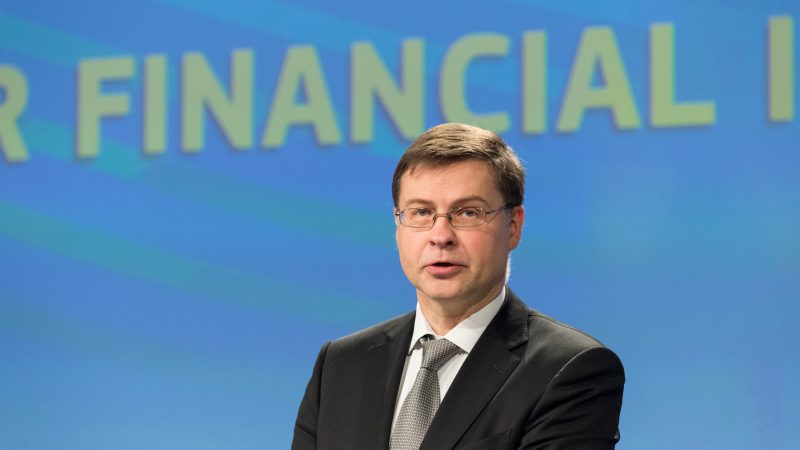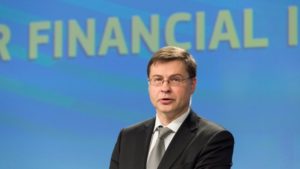 Valdis Dombrovskis, the Vice-President of the European Commission, dealing with matters such as financial services, financial stability and capital markets has recently issued a warning regarding the fact that:
"[Bitcoin] is a global phenomenon and it's important there is an international follow-up at the global level. We do not exclude the possibility to move ahead (by regulating cryptocurrencies) at the EU level if we see, for example, risks emerging but no clear international response emerging."
He made these remarks during an EU Commission meeting held recently at Brussels this week termed as "Roundtable on Cryptocurrencies"
According to the website, the agency"aims to ensure investor protection, market integrity and financial stability while taking full advantage of the new technological developments."
The site further added that, participants in the, "Cryptocurrencies – Opportunities and Risks, exchanged views on how the EU institutions, supervisors and Member States should respond to the challenges posed by fast technological developments, and seize the opportunities they offer. So-called cryptocurrencies (virtual currencies) and their underlying blockchain technology are affecting many sectors of the economy, including finance."
The discussion made at Brussels is expected to be of great help to the commission in coming up with broader policy guidelines on cryptocurrency regulations during the G20 meeting which is scheduled to take place in Argentina later during the fiscal. They detailed that, "The discussion was organised around three themes: cryptocurrencies and their implications for financial markets, investor protection and market integrity in relation to cryptocurrencies as an emerging asset class, and the potential and challenges posed by initial coin offerings."
Also Read: European Central Bank Wants To Regulate Cryptocurrencies Before G20 Summit
Mr. Dombrovskis stated that the roundtable conference needs to abide by an existing Franco-German letter concerning cryptocurrency regulations as, "Crypto-asset markets are global, with worldwide transactions between investors, consumers and intermediaries.  On its own, Europe represents only a small share of global cryptocurrency trading, so we need to work together with our partners in the G20 and international standard-setters."
The Vice President outlined previously unaddressed issues after applauding "blockchain technology" by revealing that, cryptocurrencies:
 "Which are not currencies in the traditional sense, and whose value is not guaranteed, have become subject of considerable speculation. This exposes consumers and investors to substantial risk including the risk to lose their investment. This is why our third conclusion is that warnings about these risks to consumers and investors are important: these must be clear, frequent, and across all jurisdictions."
He even spoke about initial coin offerings (ICOs) which was referred to by him as an "opportunity" but did not shy away from the fact that, "there are also problems that expose investors to substantial risk, such as the lack of transparency regarding the identity of the issuers and underlying business plans."
Amidst all these backlashes, he reserved the most threatening comment for the absolute end where he insisted upon the fact that:
"Crypto-assets present risks relating to money laundering and the financing of illicit activities. That is why the Commission proposed that virtual currency exchanges and wallet providers should be subject to the Anti-Money Laundering Directive. The co-legislators reached an agreement in December, and we invite Member States to prepare for a speedy transposition of this legislation. To sum up, the Commission will continue to monitor these markets together with other stakeholders, at EU and international level, including in the G20. We stand ready to take action based on an assessment of risks and opportunities."
KryptoMoney.com publishes latest news and updates about Bitcoin, Blockchain Technology , Cryptocurrencies and upcoming ICO's..

Tarunima Ghosh Laha is a Finance Post Grad from St. Xaviers who believes Finance is more than just Balance Sheets and Ledger creation. This filmy bookworm who believes she was a sloth in past life also nourishes a penchant of owning a private zoo someday. Equipped with a laptop and online Lexicon she is all set to give finance a glamorous makeover in the form of exciting writeups with bang on info and flashy new words.