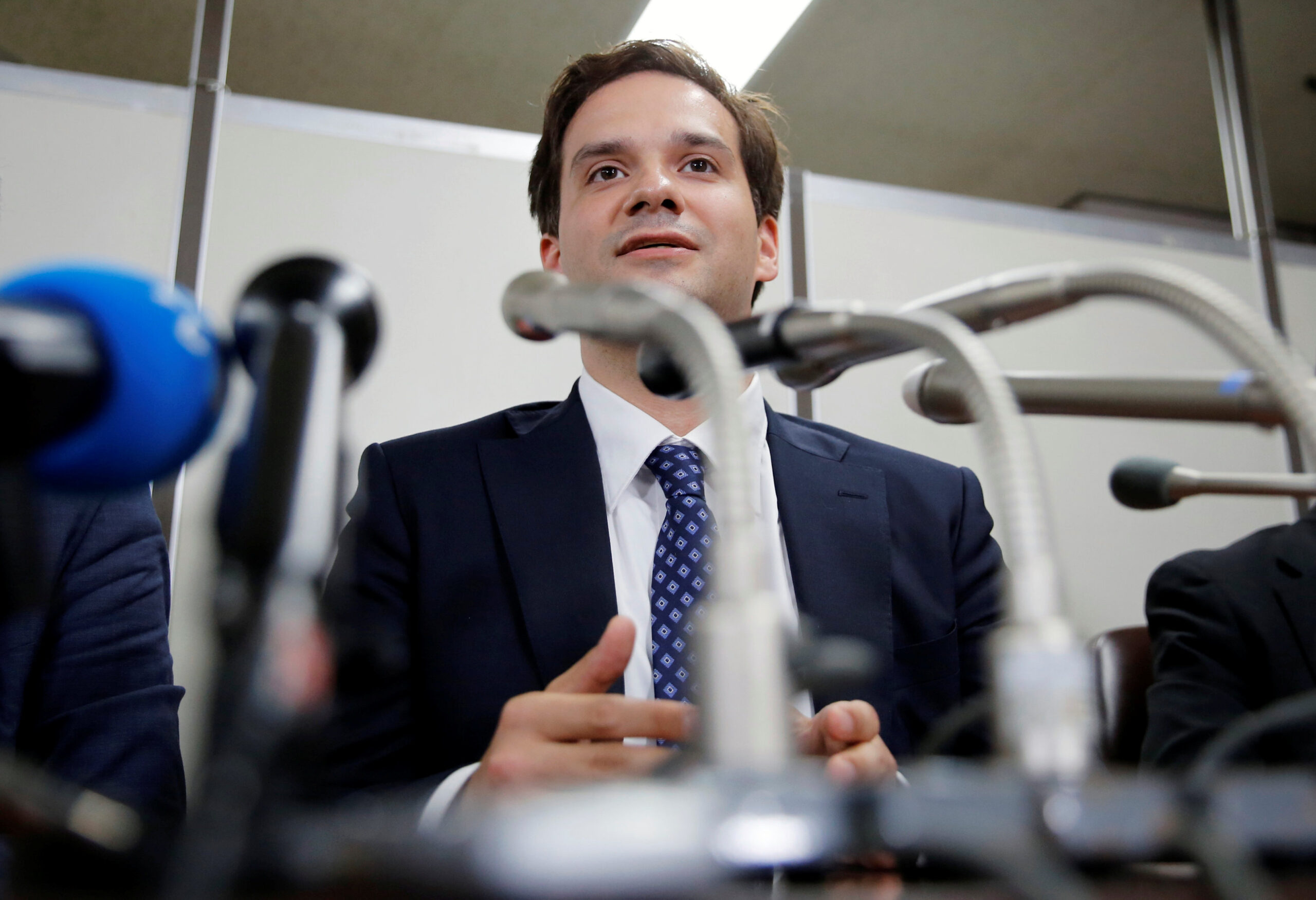 Mark Karpelès, the ex-CEO ofr Bitcoin exchange Mt. Gox which went bankrupt after he announced that he'd lost all of Mt. Gox's 850,000 Bitcoins until it went bankrupt in 2014, has been looking out for jobs all these years.
Although Karpelès ended up revcoering 200,000 of the Mt. Gox Bitcoin, authorities believe the other 650,000 were stolen by outside hackers. However, he has landed himself in a job.
Karpelès has been appointed as a C-level executive at a U.S. corporation. He's the new chief technology officer of London Trust Media, a Denver-based company that boasts the world's largest paid virtual private network (VPN) service.
Karpelès, did not explicitly mention his current state of finding work and didn't confirm the above news. Instead, he said that he was juggling four to five different IT consulting jobs, working on projects related to online video games, network communications and IP (Internet protocol) services, all "unrelated to cryptocurrency." He refused to name his employers at the time, saying that as a contractor, he was prohibited from discussing them.
But afterwards, Karpelès's LinkedIn profile revealed his new position. On LinkedIn, he lists himself as London Trust Media's CTO since January of this year where he said, "I'd say it's currently my main job," 
Karpelès is currently on criminal trial in Japan for charges of embezzlement, manipulation of electronic data, ad breach of trust. He was first arrested in 2015 where he stayed in the jail for almost a year. Karpelès told Fortune in an interview in Tokyo in March stating that he might be sent back to Jail.
"I have no way to be sure that I'll still be able to work in one year, two years. So I cannot really get a normal full-time job."
Interestingly enough, Karpelès, has never been to the U.S. He would be working remotely from Japan, where he is also serving his trial. He says he was attracted mostly to London Trust Media's commitment to protecting its customers' "https://www.vpngeeks.com" target="_blank" rel="noopener">privacy through its VPN services, citing recent outrage over Facebook's sharing of user data with Cambridge Analytica. "Advertising-driven overreach on people's privacy has been a matter I've been worried about for some time," he says.
However, Karpelès has been less than enthusiastic about Bitcoin and other cryptocurrencies, telling Fortune he's had "enough of cryptocurrency" linking it to the bankruptcy of Mt.Gox
 "The main issue with Bitcoin itself is that the community around it right now is kind of too polarized,"
Karpelès believes that the Bitcoin is doomed and isn't coming back to the market anytime soon to fulfill it's initial promises.
KryptoMoney.com publishes latest news and updates about Bitcoin, Blockchain Technology ,Cryptocurrencies and upcoming ICO's.