Ex-Trump Advisor Admits Owning Bitcoin and Working On Own Crypto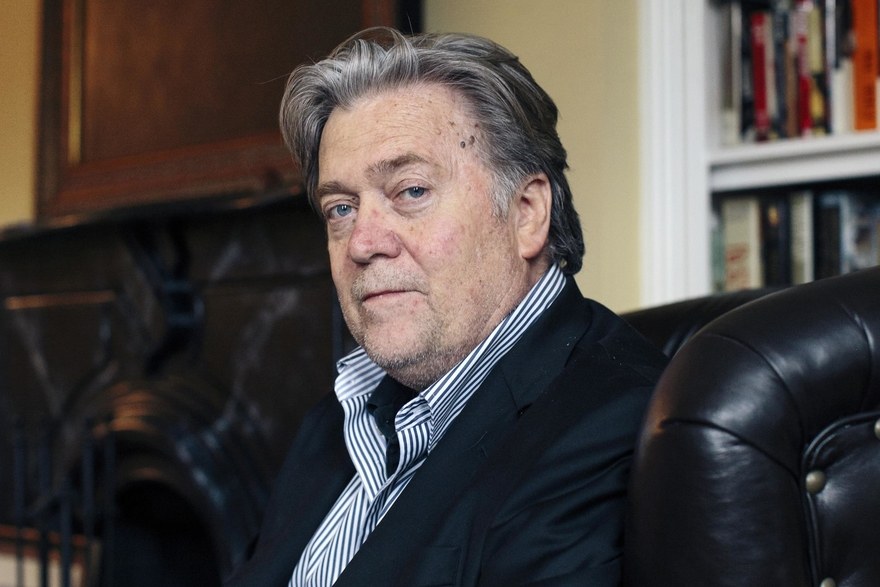 President  Donald Trump's former adviser Stephen Kevin Bannon says he owns bitcoin and emphasized that he is developing his own cryptocurrency. Stephen Bannon served as White House Chief Strategist in the administration of U.S. President Donald Trump during the initial seven months of Trump's term. Bannon
told CNBC
during the Delivering Alpha conference in New York on Wednesday.
"I like bitcoin. I own bitcoin,"
Earlier Banon has said that he believes in BTC and other virtual currencies and he is seriously taking into account what he claimed as "deplorables" coin. Hillary Clinton has once mentioned Trump's supporters as a "basket of deplorables" during the 2016 presidential campaign. Also, Bannon has claimed, cryptocurrencies- "They are the future." Bannon also talks about ICO's and how he is working on his own ICO project for the "populous movement on a worldwide basis". He also makes mention that 90% of ICO's have been a disaster causing the problem of investors being "blown out by things that were not thought through". Bannon's ICO will be a utility token however he does not make mention of what the project is stating "they have to be quality." Bannon is a long time supporter of Bitcoin and cryptocurrency. In an interview with the New York Times back in June, he praised crypto as 'revolutionary' describing them as 'disruptive populism'. "It takes control back from central authorities. It's revolutionary." In terms of short-term price action, bitcoin is having a great week so far, rising 19% in the last four days. BTC was last seen trading at $7,364.80, up 0.61% on the day.
KryptoMoney.com publishes latest news and updates about Bitcoin, Blockchain Technology ,Cryptocurrencies and upcoming ICO's.