Estonia-based Freewallet was launched in 2016. Since then, the company has been developing apps that help non-tech users to familiarise themselves with different cryptocurrencies. Users can choose Freewallet: Crypto Wallet, which also has a web interface, or one of the single currency apps. Freewallet apps are available in 13 languages and support 45+ coins and multiple ERC20 tokens. Interestingly, TRON, Bitcoin Cash and Bitcoin Gold got their first-ever mobile apps launched by Freewallet. In 2018, Freewallet was ranked the third most popular online Android wallet.
Services & Features
How to Buy Crypto
Use this app and your bank card to buy BTC, ETH and LTC, as well as XLM, XRP, BCH, BNB and TRX.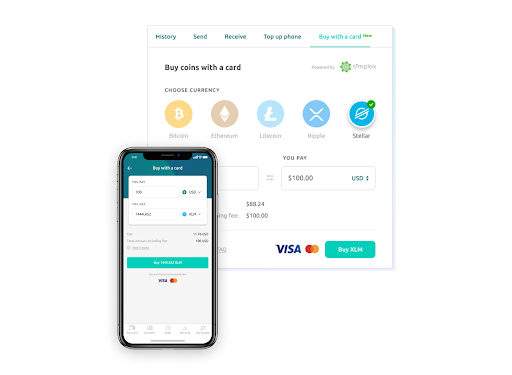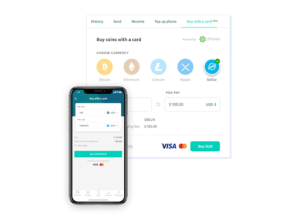 How to Send, Receive, and Exchange Coins and Tokens
You can make cross-currency conversions inside the app as well as transfer supported coins and tokens in and out. Apart from that, Freewallet users can transfer coins free of charge within the ecosystem. First, you need to know a fellow user's email or internal ID, then you make a transfer. It's that simple.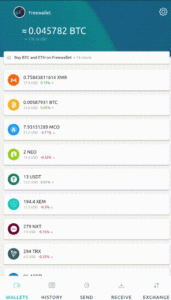 How to Top Up a Phone With BTC
Paying for your phone balance with crypto is very convenient. To turn this idea into reality, Freewallet has partnered with 400+ mobile operators globally.
How to Import and Export BTC
This option only works for Freewallet: Crypto Wallet and BTC standalone app. Users import and export crypto as on-chain transactions.
Wallet Security
Freewallet's aim from day one was to make users' accounts secure. That is why you insert a mandatory PIN-code to enter, confirm your transactions with multiple email addresses, use multisignature, 2FA, and cold storage.
Client Support
The Freewallet team is passionate about customer care. Choose a convenient way to reach out to the company: Reddit, our ticket system, or social networks. We answer within minutes, giving you a prompt and to-the-point response. That is why Freewallet gets so many positive reviews on the web.
Conclusion
If you are looking for a great place to start your crypto journey, Freewallet is a good pick. It is perfectly designed for sending and storing crypto and managing your digital portfolio.