GENEXI Supports Innovative Biotech Projects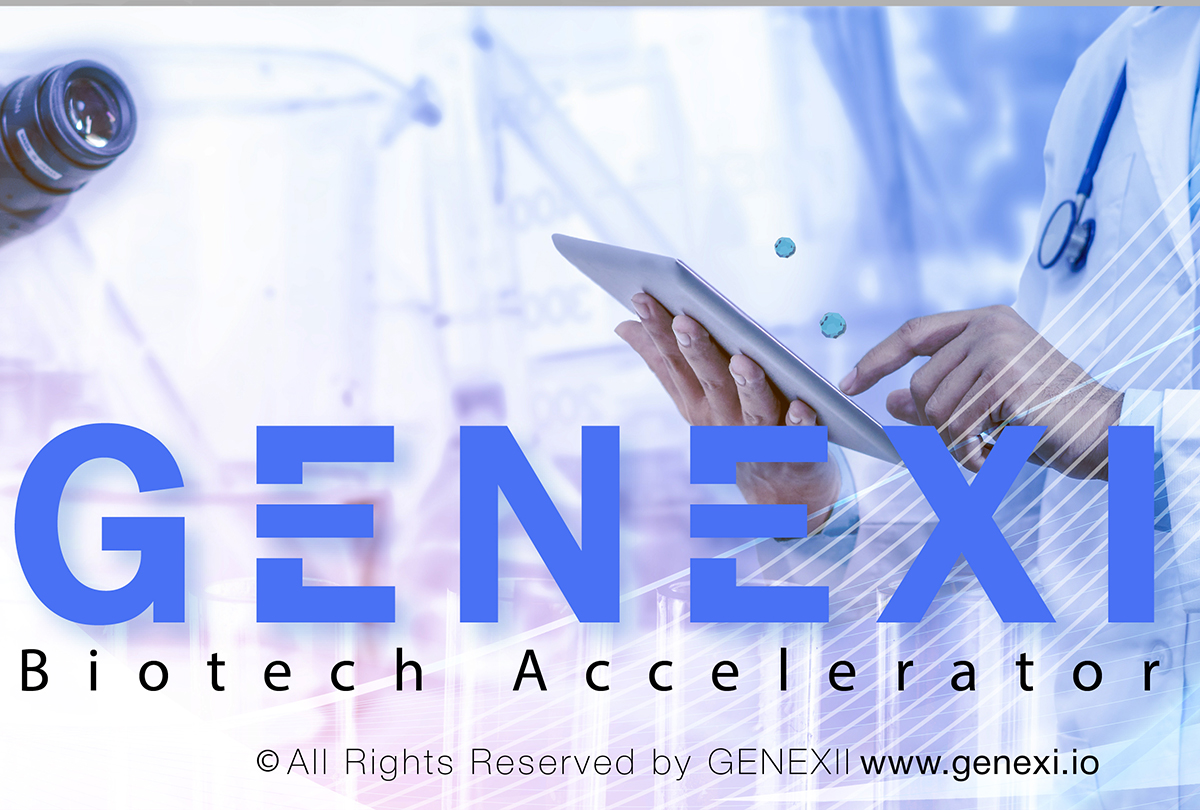 GENEXI Biotech Accelerator Welcomes Oliver Bussmann And Other Industry Leaders To Advisory Board
GENEXI Biotech Accelerator has been flourishing with new advisors joining the top notch company. They are known for their work in blockchain, biotech and technology, with a business acumen which will take GENEXI forward. They are Oliver Bussmann, Manuel Rimarachin Dias and Richard O'Rourke.
Oliver Bussmann
Oliver is the founder and CEO of Bussmann Advisory AG, where he advises startups to get ahead with technology and the digital age. Oliver is also the President of the Swiss Crypto Vallet Association, Global Ambassador for UK based Innovate Finance and a member of Identity 2020. He has even held the post of Chief Information Officer of UBS which led to a drastic change in the digital and IT transformation for the company. He enabled the use of Blockchain for UBS, making it a pioneer in superior technology.
Oliver was also the Global Chief Information Officer at SAP, and Chief Information Officer for North America and Mexico for Allianz. He started his career as an executive in Deutsche Bank and IBM which makes him a person who understands ground level work along with strategies.
Oliver has won several awards including the Elite 8 award which recognized him as an innovative leader in technology working in capital markets. He has been placed in the top 'Fintech 40' list of Financial News not once but twice for innovating Finance.
Richard O'Rourke
Richard O'Rourke is a specialist in Research and Development in the electronics field. He started as an R&D Engineer for electronics in Taiwan and then went on to fuel cell research in Switzerland.
His work for the Biotech sector has been outstanding, with the founding of software company KineMatik. KineMatik provided end-to-end IT solutions to help software's in the R&D field needed for high tech manufacturing. KineMatik was also responsible for the world's first integrated program of portfolios and knowledge management which was called eNovator.
Richard has tremendous knowledge in the whole energy sector value chain where he is proven to be an important factor for GENEXI.
Manuel Rimarachin
Manuel is a blockchain and cryptocurrency enthusiast who is promoting Blockchain technology for the country of Peru. Manuel is also an external advisor to Arbidex exchange platform. He founded the GAPMONEY peering system.
He has an international degree of Master of Business Administration from the Russian University of People's Friendship.
His first job of exporting medical equipment for Equipos Medicos S.A company will help his overall strengths in taking GENEXI forward.
About GENEXI project
Aleksei Zheliaskov founded GENEXI Biotech Accelerator in September 2017. GENEXI's main goal is to support new projects from all over the world aimed at improving biomedicine and involved in high tech research. These projects could be anything from digital health, pharmaceuticals, life sciences, chemical processing, agriculture or anything else related to technological advancements.
GENEXI creates a platform where startups are able to work effectively so that middlemen and the fear of fraud are cut out. The single transparent access point will help the biotech field tremendously. GENEXI also helps startups raise funds through crowdfunding so that each new project can scale in a broader manner. GENEXI has already raised 1 million dollars for several Biotech projects, which have the potential of increasing our life expectancy.
The project team is comprised of specialists in biological and financial technologies, asset management, IT and telecommunications. GENEXI Foundation will also provide research, business development and marketing support to these projects to ensure their further development.
GENEXI's expert team picks promising projects with high returns, here is the list of some of them: Dr. Sergey Turin, a leading Russian chemist, Dr. Phyllis Martin, an American microbiologist, Dr. Brenda Oppert and Dr. Alexander Novoselov, the biotech analysts. Furthermore, associations with the Russian State Genetic Research Institute, the Russian Institute for Toxicology and Hygiene Research and the Research Center of the US Ministry of Agriculture takes GENEXI's trustworthiness and efficiency to another level.
The opinion of the leading advisor
Roel Wolfert, the leading advisor at GENEXI and Chief Operating Officer at Qoin, an international entrepreneur with overall 20 years of experience in retail and banking, management consulting, IT and venture capital, states that he has been attracted by the reality of the project:
"It's not some kind of promise or idea, but an actual company undertaking useful actions. Moreover, it has already been proved that the model works – it was possible to obtain grants for several innovative projects. Ultimately, this will mean less fraud, cheaper health care, promising products, that is, everyone will benefit".
Today, there are a lot of companies working with the use of the new generation tokens, and it's extremely difficult to choose those that can show potential and ensure healthy economic development. It is necessary to discern the potential of the project in order to join it. But Wolfert has absolutely certain criteria:
"Only those companies that generate income and become a part of the cash flow are noteworthy. They have a solid vision of what they want to achieve, not just an idea or a hypothesis. It is extremely important to have the serious people with experience in management in the team, as well as a good balance between representatives of different ages, cultures, worldviews. "
According to Mr. Wolfert, the future of blockchain technologies is a harmonious combination of the volume and cost of transactions. Speaking about the GENEXI approach, the complexity of the industry is more important than the speed or volume of transactions, so the requirements for the projects under consideration will be much higher.
At the moment it is very difficult to choose an effective ICO project and worthy company to contribute. Wolfert gives several practical tips on what to consider in order not to lose:
"Worthy token projects are companies that exist and produce revenue and are cash flow positive. They have a proven solution of what they want to achieve. If you want to know about ICO's always properly do your homework: KYC, Double check, meet people, get references, check company structure, accounting etc. All work you would do in the non-crypto world you should do in crypto business as well. I keep pointing out to look very carefully at the token economics, because some tokens are so poorly designed that they can never deliver/generate a value. GENEXI is an existing business today that is successful as such, so it's not a vague promise or idea but an actual company. I have clear views on world problems and feel that GENEXI can open up the biotech industry from 2nd/3rd world countries in the mainstream market". 
GENEXI ICO Terms and Conditions
The GEN token sale will last until August 31, 2018. In total, 8.4 billion tokens are allocated to the participants and about 13% of them are already sold. The project founders expect to raise from 20 to 70 million dollars, while up to 60% of the collected funds will be sent to support innovative startups in the field of biotechnology.
Bonus distribution:
Pre-sale (01.05 – 31.05) – 20%
1st stage (01.06 – 14.06) – 17%
2nd stage (15.06 – 05.07) – 9%
3rd stage (06.07 – 26.07) – 5%
4th stage (27.07 – 31.08) – 2%
White Paper: https://genexi.io/WP.pdf
Telegram: https://t.me/genexi_chinese
Facebook:  https://facebook.com/GenexiAccelerator
Twitter: https://twitter.com/Genexi_bio
KryptoMoney.com publishes latest news and updates about Bitcoin, Blockchain Technology, Cryptocurrencies and upcoming ICO's.