Token Sale Announced By Gimmer Strengthened By The XTRD Partnership
The automated cryptocurrency trading platform of Gimmer has announced its token sale which is scheduled to start on  1st February 2018 and will last till 28th of February 2018. Paired with a hard cap of 35000 ETH and soft cap of 4800 ETH, the pre-sale of Gimmer had already started on 17th January which offered a bonus of 40% to early investors.
A maximum of 20% bonus has been announced on token sale which can be later traded on authorised exchanges. Fund raised from the same shall be utilised in its development, operation and marketing of the cryptocurrency trading platform.
The platform's beta version was launched by Gimmer early in 2017 and have already secured more than 800 active users. Since then it has developed an array of special features meant for everyone starting from complete beginners to experienced traders. This has helped Gimmer in strengthening its foothold in the market of crypto trading amongst mass users.
What To Expect From Gimmer ?
The platform of Gimmer shall integrate the world of computerised crypto trading with a whole new array of investors. Proficient investors shall be able to build and rent strategies via the Gimmer bot store which can fill in their kitty with passive income. Apart from appealing to traders familiar with the intricate world of cryptos, this shall also charm experienced traders outside the crypto radar on the lookout for an opportunity in applying their skills to this new market.
Amateurs won't be required to garner the requisite training in regards to cryptocurrencies as they can rent a bot from the ones manufactured by Gimmer team for doing the same. It is imperative to note here that some such bots shall make use of Artificial Intelligence technology.  In this way, it will become easier for mass market in getting involved with automated crypto trading as they shall only require an account with an authorised exchange.
Presently only a handful of such platforms are offering automated trading. But all of them require users having expert cryptocurrency knowledge and programming skills for accessing the same. Gimmer proposes to revolutionize the market by making use of trading bots paired with artificial intelligence having the capability of creating and testing various strategies as well as recommending the same on the basis of the user's risk profile. This can sure be regarded as one of the most profitable trading bot strategy which will take emotion out of trading.
An Insight In To The Developmental Plan Of Gimmer
The transparent roadmap which can be visited at the official token sale website of Gimmer which  has clearly outlined the aspects of the site which are proposed to be developed by the fund raised through the token sale along with their estimated launch date. This shall bring in its purview the decentralisation of Gimmer and release of the same as a DAPP making it faster and cheaper. This will also aid users in running multiple bots simultaneously.
A mobile app, automated lending bots and automated arbitrage is also scheduled to be created by the team within 2018. The development team comprising of experts in the field of private equity, trading and fintech is expected to usher in international cross-industry expertise to this project.
 CEO of Gimmer Says
Philipe Comini, the CEO and Co-founder of Gimmer says: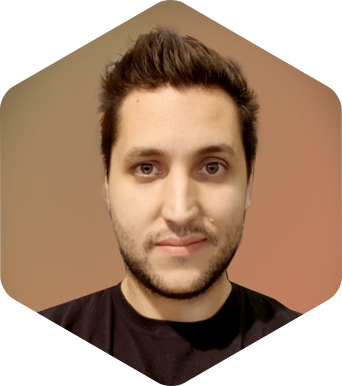 "There are no other crypto trading websites in existence that can do the things Gimmer can do. It is unique because it's not only an automated platform, it also enables the development of advanced market prediction rules running as a decentralised app on one simple platform with many features to earn money potentially for every type of crypto trader. The current crypto market consists of over 1,000 different digital currencies, a combined market cap of over $500 billion and a 24-hour trading volume exceeding $19 billion. An estimated 26m people trade crypto currencies worldwide and Gimmer intends to be the first choice for many of those traders yet, when compared to the wider investment world, the potential for Gimmer is much greater. In the US alone an estimated 80m people invest in mutual funds and over $5 trillion is traded on the forex markets each day. There is huge demand for a crypto platform that can make crypto trading accessible, simple and profitable. Gimmer is bringing the world of cryptocurrencies to the mass market."
Philipe Comini
Partnership Stats
The new partnership budding in between XTRADE.IO (XTRD) and Gimmer (GMR) shall cater to adding latest features to the existing automated crypto trading platform of Gimmer. Its back-end systems shall be further honed by the expertise brought in to the table courtesy XTRADE.IO. This will include the building of a unified FIX API which will allow Gimmer users in implementing strategies across various exchanges along with aggregated liquidity. Thus, the trading bots of Gimmer will give best assurance in terms of time and price.
A crypto trading bot app and a beta version produced by Gimmer has already become operational and have been downloaded for more than 17000 times. Gimmer's offering shall be enhanced by XTRADE.IO technology in the form of an intuitive decentralised crypto trading platform catering to both novices and professionals.
Philipe Comini also threw light on the budding collaboration by stating that:
"Our partnership with XTRADE.IO means we have some of the best trading platform developers in the business working with us. We have an excellent array of advisers and partners that will enable us to hit all our roadmap targets and deliver the very best product. Currently, only a few platforms offer automated trading, but they also require expert programming skills and knowledge of the cryptocurrency market. Gimmer's decentralised platform will make it easy for the mass market to become involved in automated crypto trading for the first time." 
Alexander Kravets, the Co-Founder and CEO of XTRADE.IO stated that: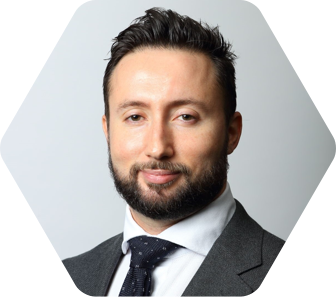 "Gimmer is a pioneer in the retail algorithmic crypto market space and an ideal partner for leveraging XTRADE's institutional grade infrastructure, single-portal API, and multi-market connectivity for market data and execution. By partnering with XTRADE.IO, Gimmer and their clients can expect higher fill rates, deeper liquidity across exchanges, greater opportunities for arbitrage, longer uptimes, and reduced latencies for multi-asset crypto execution."
KryptoMoney.com publishes latest news and updates about Bitcoin, Blockchain Technology , Cryptocurrencies and upcoming ICO's.
Subscribe to our newsletters and join our Telegram Channel to stay updated.