Bitcoin In India Cannot Be Regulated Easily, Says A Former Secretary Of Economic Affairs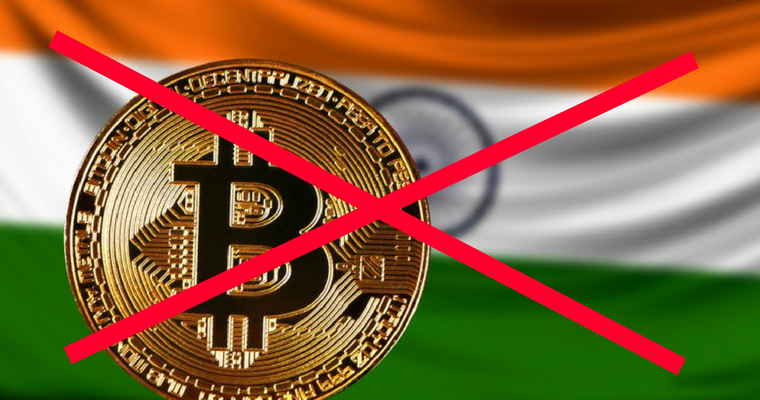 India has been swinging and toggling with the decision of regulation of cryptocurrencies like Bitcoin in India for quite some time now, but mostly showing a disinclination towards them, yet not banning them. However a former official from the Finance Ministry of the country has insisted hard to prohibit the use of these cryptocurrencies. 
According to an article by Quartz, Shaktikanta Das, a Former Secretary of Economic Affairs who also headed the government's first panel set up in April 2017 to get a better understanding of the regulations, says that regulating cryptocurrency like Bitcoin in India is going to be a tough nut to crack.
Das, who is currently a member of the 15th Finance Commission that has been tasked with reviewing the government's financial situation, said :
"Let us accept that it would not be possible to regulate it effectively. Because they will do transactions from their houses. You cannot enter every home to check what transactions are going on. So, I think this is a serious challenge, and this should not be allowed at all."
A big reason for the Indian government's disinterest into cryptocurrencies can be recalled from the year of 2013, when the India's Central Bank, RBI warned the users against the security threats related to these cryptocurrencies. But it seems like the Indian investors have not really shown any care to these warnings and threats posed by both the finance ministry and RBI, as they readily invest in cryptocurrencies like Bitcoin, Ethereum, Ripple, etc.
The two committees in the Finance Ministry have been trying their best to regulate cryptocurrencies in India. The first committee was set up in April 2017, when Das was the secretary of Economic Affairs, totally forbidding the use of cryptocurrencies in India. The second panel, headed by Subhash Garg, the current secretary, is still going around and thinking before making a final decision regarding regulation of cryptocurrencies like Bitcoin in India

Das's opinion is going to get a lot of weightage because of the several key roles he has held so far, which were:
Heading the Departments of Revenue and Economic Affairs in the Finance Ministry.

Board Member of the Indian market regulator Securities and Exchange Board of India and the RBI.
Moreover, in the budget speech given by Arun Jaitley on the 1st Feb, 2018, he said that the government "does not recognize cryptocurrencies as legal tender or coin and will take all measures to eliminate the use of these crypto-assets in financing illegitimate activities or as part of the payments system." But this does not mean that cryptocurrencies like Bitcoin are banned in India.
What now?
In an interview with Quartz on March 7th , Das said that cryptocurrencies are created out of vacuum and there is no guarantee attached to any of them. He believes that the cryptocurrency system is illegal, and not secure as there is no legal provision for the transactions made. He further added,
"There is the danger of cryptocurrencies leading to money laundering, terror financing, and unaccounted transactions. It will pose a serious threat to the financial stability not only of India, and in fact more, in the case of the developed world. It's a serious challenge and threat to global financial stability."
Other Asian countries like China and South Korea also share India's apprehensions on the same school of thought which is evident by the shut down of bitcoin trading exchanges in China which otherwise accounted for 9/10

th of the entire

 

digital currency's global volumes.

South Korea has also been giving a red flag to such exchanges.

Japan, on the other hand passed a law in March 2017 that allows e-currency payments and declares them as assets.
Therefore, it may not be possible to completely eradicate the presence of cryptocurrencies in India.

Also Read: Bitcoin Does Not Possess Any Systematic Risk And Cannot Be Ignored- SEBI Chairman
KryptoMoney.com publishes latest news and updates about Bitcoin, Blockchain Technology ,Cryptocurrencies and upcoming ICO's.

Comments
comments