Noah Coin is the world's first cryptocurrency that supports economic growth through blockchain technology. Using blockchain-powered applications for Remittance, B2B and B2C Payments, as well as partnerships with major Philippine real estate projects and more, it aims to bridge the gap between Japanese and Filipino citizens, travelers and businesses. The Noah Project will launch Noah Coin (NOAH), which is its own cryptocurrency to be used in its ecosystem by members and users.
The project is implemented by the parent organization, the non-profit Noah Foundation. The project works to issue Noah Coin, perform development on Noah City, perform infrastructure development, use funds raised into advertisements and promotions, spread the token, and ensure the circulation of the Noah Coin.
Read More: What is Noah Coin ? How Does It Work?
For you to gather better insights of this project, we present to you an exclusive interview with Josef Werker, a spokesperson for Noah Foundation, a parent organization of the Noah Project that builds the city, and found out.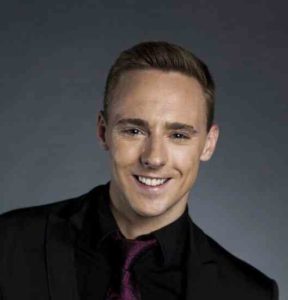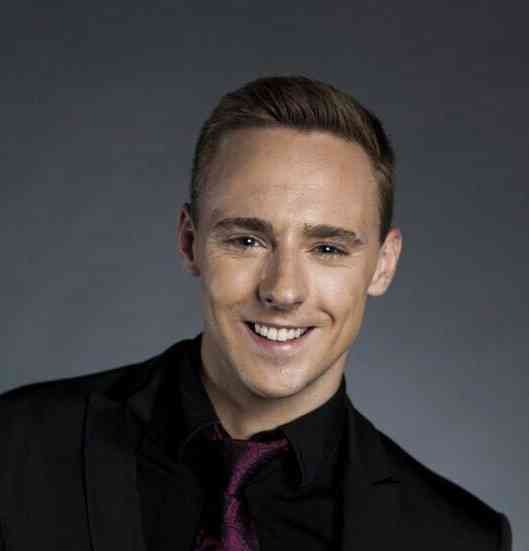 1) In early 2018 the Noah Project (https://noahcoin.org/ )successfully completed an ICO and now your coins are listed and traded HitBTC and Changelly cryptocurrency exchanges. How do you assess this progress and are you happy with the way it's going for your project?
Josef Werker: We are very happy with the progress of Noah Coin. There has been much support for this coin, especially among the tech and real estate sectors in the Philippines. We have made some great development partnerships there, for example, with Dakak Beach Resort (https://dakak.com.ph/) – Zamboanga del Norte province of the country where Noah resort will be located. We also continue to add new exchanges on a monthly basis: Last week, for example, we added Livecoin, Mercatox and BTC Alpha. Our goal is to have Noah Coin available to many users worldwide.
2) Currently you are working on the ambitious project of creating the first ever crypto city in the Philippines. Why there and why does the world need a crypto city?
J.W.: This year the government in the Philippines made steps to support the development of crypto and blockchain technologies in the country by allowing 10 crypto platforms to operate within the Special Economic Zone. Basically, it can become a good place to implement our plans in terms of favorable conditions and state policy.
Noah city and Noah resorts both are ambitious plans to show that cryptocurrencies can bring its users to new areas of the world. The idea is that tourists and crypto users would be able to enjoy some great perks like discounts and special offers and also bring their fiat money into these areas – and thus help spur foreign direct investment into a country. Thus, Noah city and Noah resorts play two great roles: they allow users to actually use crypto rather than simply accumulate wealth and also help develop lesser known areas with their fiat money.
3) How the city will look like and how the crypto payments system will work? What will guarantee it's safety and effectiveness?
J.W.: Noah city will emerge on a 419 hectares of land within Horizon Manila – a new reclaimed city in the heart of Manila Bay. Merchants will be given a tablet which will allow them to create transactions through our payment partner iPayDNA. Noah users may ask to use Noah Coin, and, in return, they will be given discounts, privileges, cashbacks, loyalty programs and special access to all the parts of the city. It will become a go-to destination for all crypto enthusiasts with all necessary infrastructure, shops, restaurants, hotels and resorts.
4) The Noah Project might seem quite unreal to some at the moment. Are there already first visible results of your work?
J.W.: Noah resort is pretty close to reality. We are still finalizing the Noah Wallet – a cryptocurrency application to be made available for free on iOS, Android, and Web platforms. The wallet will allow users to send and receive cryptocurrencies like Bitcoin, Ether, and Ripple, as well as its own cryptocurrency called Noah Coin (NOAH). The wallet will also allow users to make payments in the Noah ecosystem. Once it's done, we can turn on transactions for Noah resort and Dakak. We want to ensure that Noah Coin users will be able to use their coins easily in the future. Plus, we are doing our best to get on as many exchanges as possible, so we may be able to create more demand for the coins.
5) Would holders of other cryptocurrencies or cash and bank cards be welcome at the city?
J.W.: Noah city is open to everyone, and, of course, anyone will be able to use traditional money like cash or bank cards.
6) What other organizations have expressed readiness to contribute to the project? How expensive is the project overall?
J.W.: Besides Noah resort within Dakak and Noah city in Horizon Manila, we continue to work with technological partners to bring our vision to life. Noah resorts will be designed by world famous architects and designers from Budji+Royal (http://budji-royal.com/ ). There have been several partnerships signed with platforms that will be soon announced as well.
7) When do you plan to finish the project and welcome first visitors of the crypto city?
J.W.: As with any reclaimed land development, our timeline will be very dependent on how quickly Horizon Manila may be able to dredge and develop these 419 hectares. If everything goes well, we expect to welcome our first visitors in 2020-2022.
8) From your perspective how long will take for crypto payments to substitute traditional ones? How do you see this developing? What are the main signs of this already taking place?
J.W.: It's hard to say when crypto will "take over" fiat payments. Perhaps there will never be a time when fiat is completely gone. However, crypto payments are here to stay – one can look at Bitcoin and its resilience as a technology. In many countries, like the U.S. or the UK, there are already shops, cafes and hotels that accept crypto as payment. There are already existing crypto hubs like the city of Zug in Switzerland or in Singapore. The topic of cryptocurrency regulation is being discussed on a high political level so its development is inevitable.
9) Today the number of ICOs taking place is overwhelming. What advice would you give an ordinary investor on how to recognize a scam from a feasible project that will prove profitable?
J.W.: Do your research and make sure you believe in the technology of the crypto. Read up on the white papers and just like any other investment opportunity, ensure you put a good amount of time into reading about it and learning about it.
KryptoMoney.com publishes latest news and updates about Bitcoin, Blockchain Technology ,Cryptocurrencies and upcoming ICO's.