Introducing DenCity: World's First Blockchain Enabled City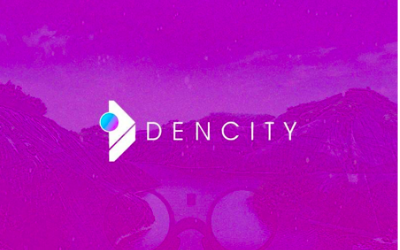 Meet DenCity, World's First Blockchain Enabled City
It's high time we do something like this.Blockchain technology truly has been one of the biggest inventions after Internet in 1991.
In the past few years, many blockchain startups have come up in different sectors ranging from healthcare to education. However, a city built on Blockchain encompasses everything and puts all these services into one bucket.
This is the vision behind building DenCity, world's first blockchain enabled city.
Location, Climate & Landscape
DenCity, located on the banks of Den river, has more than one-third of its area covered with lush green grass and forests. The remaining part of the city is covered with plain lands where people can come and build their homes, industries, shops and marketplaces.
Only 17.3% of the area is covered with ready-made villas while the remaining area is vacant land which is open for sale to the new people willing to be the citizens of DenCity
Amenities
Talking about amenities, there are more than 500 villas available for sale in DenCity. Along with these villas, DenCity features parks and other recreational centres such as fitness centrs, gyms, spas and many more.
Here, you can buy a villa or get a completely customized home for yourself in a budget.
Blockchain Enabled City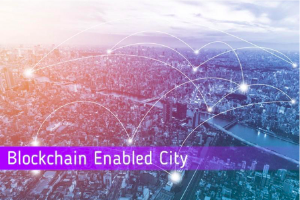 The above listed features make DenCity at par with any other city in the rest of the world. But, what makes DenCity different from every other city in the world is the fact that it is the world's first blockchain enabled city. The currency of DenCity is a standard ERC20 token, christened DNX.
In DenCity, decentralization covers all the important aspects of a city which are broadly Economy, Digital ID ,Governance, and Marketplaces. They have been explained in detail below: –
Economy
The use of ethereum blockchain enables decentralised economy in DenCity.
Blockchain Enabled Digital ID

The Dencity has come up with a full proof Blockchain enabled Digital ID system which is un-hackable due to the underlying technology.
Denizens, will be qualified as citizens only after going through this Digital ID system. This system will act as a basic proof for the denizen to avail all the services provided by the people in the DenCity ecosystem.
Governance
In DenCity, a group of people won't decide what is best for the general public. It is the people who decide what is the best course of action for themselves. For voting purposes CASTX protocol is implemented enabling the Denizens to vote in this truly democratic utopia.
DNX Token, an ERC20 compliant token, is the official currency of DenCity, and can be used to avail all the products and services this city and its citizens have to offer.
Marketplaces
In DenCity, Blockchain enabled marketplaces will be centre of all the market activity in the city and the basic currency for every transaction is DNX.
To become a Citizen of DenCity:- 
Well, you don't need to go anywhere because,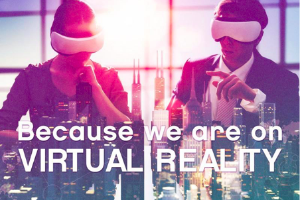 DENCITY IS ON VIRTUAL REALITY!
DenCity is a Blockchain and AI powered meta verse that provides its user completely immersive experience using VIRTUAL REALITY (VR) technology.
To become a Denizen, all you need to do is to have an occupation and a residence in DenCity which you can easily have by buying some DNX tokens.
KryptoMoney.com publishes latest news and updates about Bitcoin, Blockchain Technology , Cryptocurrencies and upcoming ICO's.
Subscribe to our newsletters and join our Telegram Channel to stay updated.