IOTA (MIOTA) and Porsche Come Together To Work on a New Project by Startup Autobahn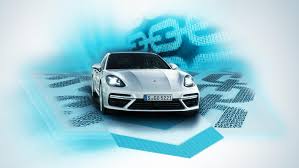 IOTA (MIOTA) and Porsche Digital Labs partnered to develop "Program 4", a new project conceived by Startup Autobahn.
Startup Autobahn is an entrepreneurial business that was founded in May 2016. The firm was created by Daimler, Plug and Play, University of Stuttgart, and Arena2036.
In the meantime, it has employed 9 new enterprises and has been responsible for numerous projects concerning the renewal and the future of transportation. Startup Autobahn intends to unveil its plans at the forthcoming Expo Day in July 2018.
IOTA News announced on Twitter on May 5.
"The @PorscheLab is looking forward to work together with @iotatoken & @Porsche on a @StartupAutobahn Project. #StartupAutobahn is the ultimate innovation platform that unites tech companies with the tech expertise of #SilliconValley & the best of German engineering. #Porsche #IOTA,"
Startup Autobahn will be enabling projects jointly with young tech companies and established corporations to create technology-based ideas, amongst which 31 tech companies were selected, where IOTA was also a selected participant.
IOTA is a pioneering organization that runs an open source ledger that allows secure transactions and data transfers between the technologies within the Internet of Things (IoT). IOTA is renowned for cleverly using DAG instead of the blockchain that causes it to be exponential. IOTA provides free transactions no matter how large the data and transaction are.
KryptoMoney.com publishes latest news and updates about Bitcoin, Blockchain Technology ,Cryptocurrencies and upcoming ICO's.