Blockchain Leadership Summit will take place 23-24 November in Basel, Switzerland and is several times bigger in its scale!
2 days;
70+ speakers;
more than 2500 guest;
the most actual and acute topics: blockchain integration and implementation in the real sector: tendencies, risks and threats; features of evaluation of investments projects; the latest ICO trends; crypto-trading, exchanges and banks; the future industrial revolution: the best projects and innovations in blockchain.
CHF 500 bln funds operated by a joint network of institutional and private investors.
TOP experts, proactive investors and recognized visionaries will discuss global effect, financial regulation of blockchain integration, real cases of the next industrial revolution; they will talk about centralized liquidity domination, DEX development, lemmings on the market; and will demonstrate the pros and cons of investing in Blockchain.
Venue: The Congress Centre Basel, Switzerland.
Press-release: https://innmind.com/articles/1379
Contact:  [email protected]
Summer Price tickets are already available: https://innmind.eventscase.com/attendance/event/index/33707?buy=1
Agenda
Day 1: "Salus populi suprema lex esto"
The 1st day will be dedicated to an introduction of the global changes that mankind has experienced and will experience further in the future in the light of blockchain development: what the trends are in the most progressive states of the world, what the future of investment will be based on and how our social interaction can be enhanced with the use of Blockchain.
The basis of the entire system of political, social and economic interactions is about to be altered for something potentially advantageous. We invite the world's top experts to help everyone to understand how tomorrow's world ecosystem exactly will work.
Day 2: "In magnis voluisse sat est"
During the 2nd day the scope will be on the current phases of technological and economic development: the most sophisticated experts will share their latest updates about modern Blockchain protocols and insights into the crypto economy-rise.
Speakers will explain which protocols and architectures are truly the pillars of the next generation business and financial operations; which spheres of ICO and DApp development would survive; how to work with ones crypto-assets; and how different entities from individuals to investment funds and even states, benefit from investing their resources into cryptocurrencies.
InnMind
The Summit has been initiated by InnMind, the first Swiss-made global business ecosystem for the innovative community, start-up founders, experts, investors, mentors and service providers who are focused on work with innovations.
Event will take place in Basel – cultural capital of Switzerland, which is also recognized as Europe's most important life science location. Congress Centre Basel, the biggest scientific and research center in Switzerland, will host the Blockchain Leadership Summit.
The first Blockchain Leadership Summit which was held on March 9 in Zurich, reunited  than 50 speakers, 500 experts, professionals and people interested in the blockchain; more than 50 companies from cryptoworld became sponsors and information supporters of the event.
The new Blockchain Leadership Summit in Basel is the final event in 2018, which will sum up all the major results of 2018 for the blockchain industry development.
Blockchain Leadership Summit will become a professional space for those, who are thinking about tokenizing their assets, involving blockchain in the businesses, interested in global financial trends, wanting to learn more about ICO fund-raising campaign and willing to know more about regulatory threats and opportunities.
Venue
Basel is regarded as the cultural capital of Switzerland, located at the heart of Europe, at the point where France, Germany and Switzerland all meet.
It hosts headquarters of globally leading companies (Novartis, Hoffman La Roche, Straumann, Actelion, etc.) and is recognised as Europe's most important life science location, Switzerland's oldest university city and a leading European location for teaching and research.
The Congress Centre Basel is the biggest centre of this kind in Switzerland, situated in the city center. It became a home for the greatest international events and exhibitions for many industries. This time it will host the Blockchain Leadership Summit.
Speakers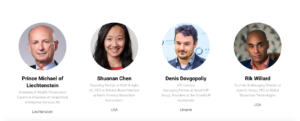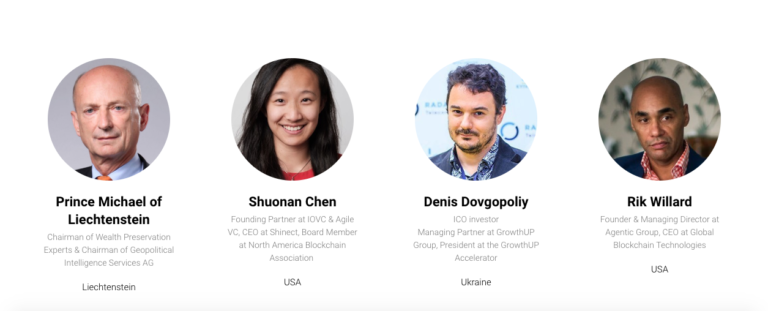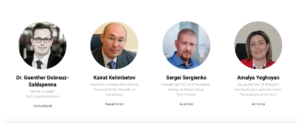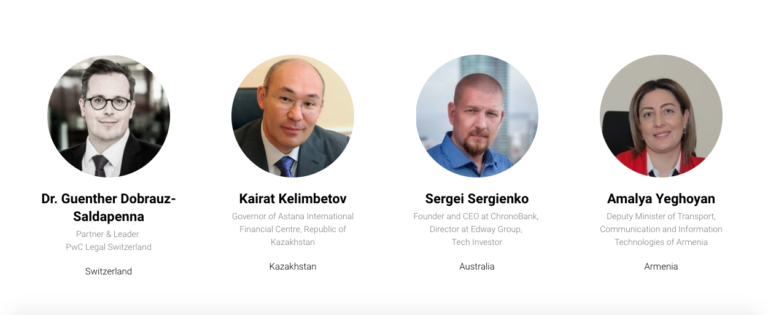 KryptoMoney.com publishes latest news and updates about Bitcoin, Blockchain Technology ,Cryptocurrencies and upcoming ICO's.