JPMorgan Sued Over Charging High Interest and Fees for Cryptocurrency Purchases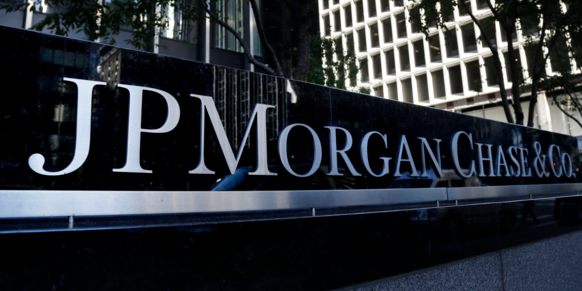 A lawsuit has been filed against JPMorgan Chase & Co in Manhattan federal court accusing the company of charging high fees and interest rates when it had already stopped letting customers buy cryptocurrency with credit cards in late January and began treating the purchases as cash advances.
The lawsuit is asking for actual damages and statutory damages of $1 million  from JPMorgan
The law suit was filed on Tuesday on behalf of a proposed nationwide class, the lawsuit said JPMorgan (JPM.N) charged both extra fees and substantially higher interest rates on the cash advances than on the credit cards and refused to refund the charges when customers complained.
Ironically, JPMorgan CEO Jamie Dimon had infamously called bitcoin a fraud a while back, and now it looks like the comment is coming back to him and his company.
The named plaintiff in the lawsuit, Idaho resident Brady Tucker, was hit with $143.30 in fees and $20.61 in surprise interest charges by JPMorgan for five cryptocurrency transactions between Jan. 27 and Feb. 2, his lawsuit said. Hundreds or possibly thousands of other JPMorgan customers were hit with the charges.
In order to fight back the unreasonable fees, Tucker called JPMorgan's customer service line to dispute but the bank refused to remove them, according to the lawsuit.
Tucker's attorneys are arguing a violation of the US Truth and Lending Act, which is designed to protect consumers from "unfair credit billing and credit card practices."
In case of any changes made in policies, the financial institutions should put it writing and declare it officially.
KryptoMoney.com publishes latest news and updates about Bitcoin, Blockchain Technology ,Cryptocurrencies and upcoming ICO's.