LedgerX Launches CFTC Regulated Savings Account for Bitcoin Investors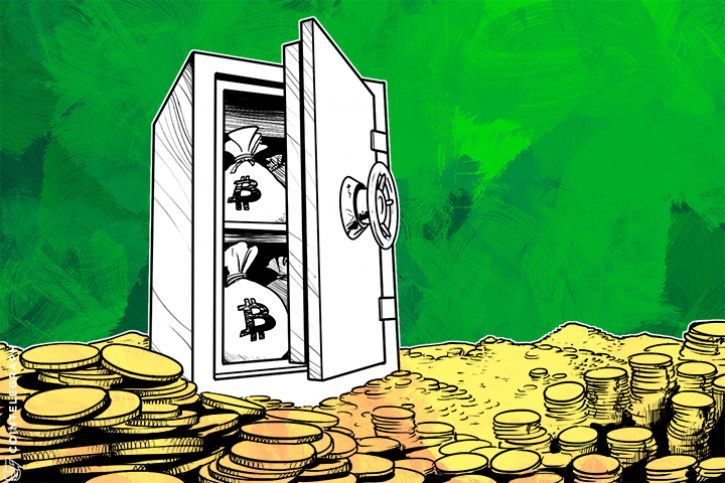 LedgerX, the platform specialized in negotiation and compensation of financial options with cryptocurrencies, announced the launch of a new savings account in Bitcoin, which will allow investors to obtain returns in fiduciary currencies. will be regulated by the Commodities Future Trading Commission (CFTC), reports Forbes.
The LedgerX Bitcoin savings account has two CFTC licenses. One is the derivatives clearing organization (DCO) license, and the other is a swap execution facility (SEF) license.
The LedgerX Bitcoin savings account was created so that investors of this cryptocurrency can earn interest on their holdings. All an investor needs to do is choose the implied rate they want to earn and the number of Bitcoins the yield will be applied to. Then, they just need to submit these choices to the LedgerX engine that is already powering their Bitcoin options product.
The product essentially mimics a call overwrite, a trading strategy through which an investor deposits bitcoin on the platform and then sells a call option at a longer date with a higher strike call.
Juthica Chou, a LedgerX co-founder, explained that through the company's interface, investors will obtain a profit in dollars with the sale of their cryptocurrencies. In this way, users are offered the option of calculating the implicit rate they seek to earn on a certain date and the amount of bitcoin in which they expect to obtain performance.
If in that period the price of bitcoin resembles that of the calculation, the investor recovers his investment; otherwise, you can sell your crypto-actives and receive a percentage for the sale in fiat currency.Chou said
"This interface will definitely be skewed to the long bitcoin holders, who will likely only deposit bitcoin who will want to earn interest off of that bitcoin."
Initially, the contracts will be offered for a term of more than three months and a duration of six months, and include the collection of a fee for the transaction.
In addition, the directive clarifies that users must approve the Know Your Customer ( KYC ) rules and an application process as a client of the firm.
KryptoMoney.com publishes latest news and updates about Bitcoin, Blockchain Technology ,Cryptocurrencies and upcoming ICO's.