LevelNet – Disrupting Cyber Security Using Blockchain Technology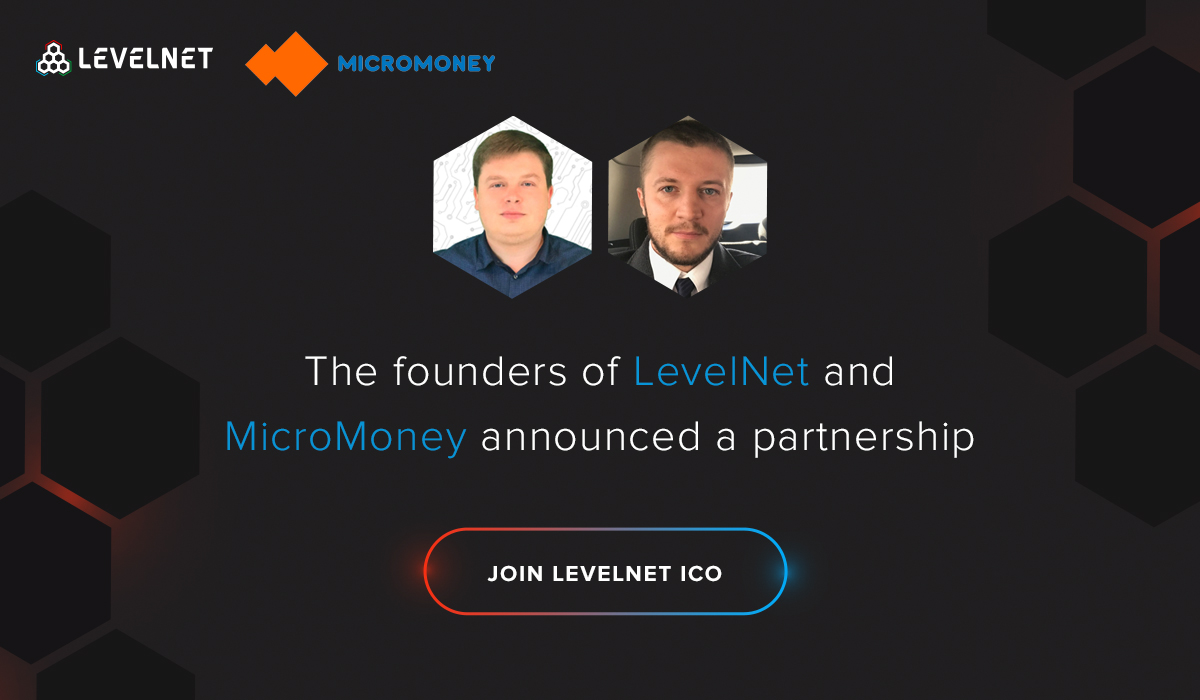 The founders of LevelNet and MicroMoney announced a partnership
CEO LevelNet and financial company MicroMoney have issued a statement on the agreement to begin cooperation to improve the security of users of the MicroMoney system. The active position of the team in relation to the growth of the partner base will give impetus to the rapid development of the platform and signals about excellent prospects. LevelNet positions itself as the first decentralized platform aimed at fundamentally new effective solutions in the field of information security. The team consists of strong executives, developers and consultants with a rich long-term experience in conducting their activities. The company has recently announced the official launch of ICO and crowdsale, during which it is planned to raise from $ 1.5 million (softcap) to $ 12 million (hardcap) of total investments.
"I believe that the financial sector is very sensitive to hacker attacks, and this partnership shows how seriously MicroMoney treats these challenges.We will be happy to provide the highest quality support to MicroMoney users and invite community members to join our ICO."
Pavel Shkliaev
Anton Dzyatkovsky, CEO, Chief Investment Officer and co-founder of MicroMoney:
 "Uniting people in the field of microfinance, we do not forget about the protection of each of our users, which is our top priority. A joint partnership and unification of the community to ensure the protection of each user is an important step towards new achievements. In my opinion, all our partners and users will be interested in the innovative approach to cybersecurity of LevelNet, which now conducts its ICO for a wide audience. "
MicroMoney is an affordable platform that provides microfinance services in the areas of credit, insurance, retail and many others. The platform is based on algorithms of artificial intelligence, as well as neural networks, which automatically determine the status of users and make fast financial decisions. It is a functioning business in the field of microeconomics, operating around the world.
Here is a video by the LevelNet CEO/Founder Pavel Shkliaev explaining Levelnet:
For more details, visit the official webiste of Levelnet:- https://levelnet.co
KryptoMoney.com publishes latest news and updates about Bitcoin, Blockchain Technology ,Cryptocurrencies and upcoming ICO's.